On-line sales close at 3:30pm on the day of screening. Tickets at the gate (cash or eftpos ) will be available from 5:30pm unless Sold Out: .
Starry Night Cinema - PRISCILLA QUEEN OF THE DESERT (M)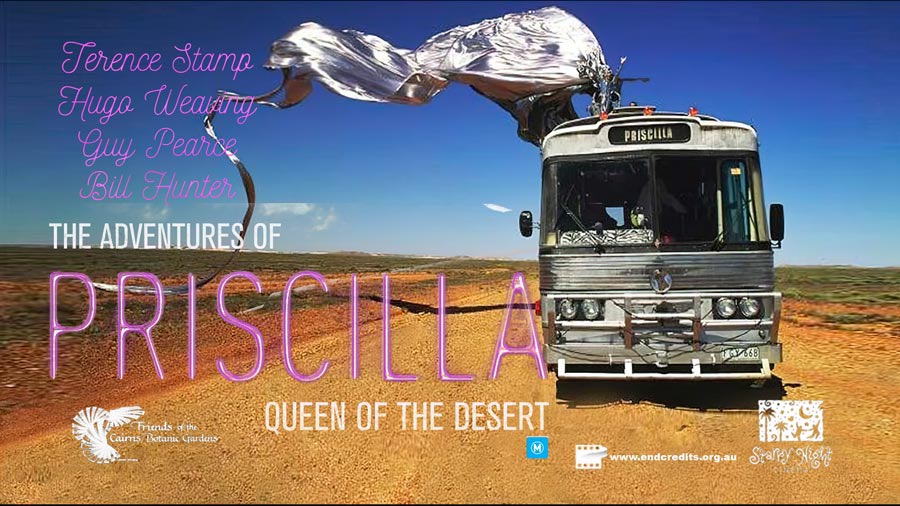 The characters make The Adventures of Priscilla, Queen of the Desert a Starry Night entertainment of outlandish wicked dialogue , wild costumes, and high spirits that won't be forgotten.

When drag queen Anthony (Hugo Weaving) agrees to take his act on the road, fellow cross-dresser Adam (Guy Pearce) and transsexual Bernadette (Terence Stamp) come along in their colourful bus, named Priscilla.

Beware; you may have Gloria Gaynor's 'I Will Survive' rattling through your head for a few days.
Saturday 27 November 2021 7:30 PM - 9:30 PM (UTC+10)
Location
CAIRNS BOTANIC GARDENS
Botanic Gardens, Collins Ave, Edge Hill Qld 4870
Contact Details