Stoicon-x Melbourne (CANCELLED)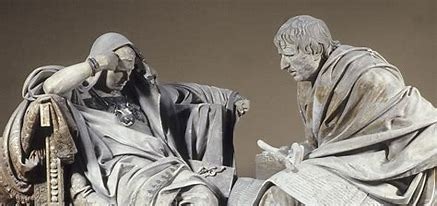 Stoicon-x Melbourne
The inaugural Stoicon-x Melbourne is part of events around the globe celebrating Stoic Week 2021.
Stoicon-x Melbourne will take place on Saturday 30 October from 9.45am to 5pm at the Greek Centre for Contemporary Culture in Melbourne's CBD.
Stoicon-x is designed for people interested in taking their first steps on a journey to a Stoic life or for those who are already living a Stoic life and want to delve deeper into how and why it's a valid philosophy for life in the unfolding world of covid.
Stoicon-x keynote speakers, Stoic practitioners and academics include:
The Hon Bob Carr, former NSW Premier and Diplomat and now Professor of Business and Climate at the University of Technology, Sydney. Mr Carr is our keynote speaker and his favourite book is by Marcus Aurelius. Mr Carr will share how Aurelius' thoughts influenced, affected and helped him in his political career and today.
Pat Cash secured his first Grand Slam triumph at Wimbledon beating World No.1 Ivan Lendl in the final. Pat made a total of 5 grand slam finals in his career and amassed a total of 18 singles and doubles titles. Pat will share via a pre-recorded interview how Stoic principles helped him succeed on the world tennis stage.
Matthew Sharpe is the organiser of Stoicon-x Melbourne and Assoc. Prof at Deakin University where he teaches and writes on philosophy, Stoicism, and critical theory. Matt will share his wealth of experience as a teacher and Stoic practitioner across the event.
Judith Stove is a writer and researcher based in Sydney, Australia and the author of two books on Jane Austen's life and times. Her current research interests include classical virtue ethics and their later receptions, and Judith will share with us one the meaning of one of Stoicism's key tenants - "If Stoics want to live according to nature, what does that mean?"
Rob Colter is the Co-Director of Wyoming Pathways from Prison, a program bringing university-level educational experiences to incarcerated people in the Wyoming prison system and Rob will share his experiences in teaching Stoicism in the penal system with us. Rob is Senior Lecturer in the Department of Philosophy and Religious Studies at the University of Wyoming, USA.
Will Johncock is a Sydney academic who studies the social and structural conditions of our existence. He works within the fields of continental philosophy, ancient and modern Stoic philosophy, and social theory and has lectured at UNSW Sydney and Melbourne School of Philosophy. He will discuss what society looks like with Stocism in it and why society should welcome Stoicism.
Roger Perry is the CEO of the Bevington Group and one of the region's foremost productivity improvement and organisational design experts. He has provided transformation services for many of Asia Pacific's most respected companies and institutions. Roger speaks on resilience for leaders and organisations and his perspectives are deeply informed by Stoic thought.
There will be an optional dinner at a nearby restaurant after the event for those interested in continuing the discussions of the day.
More information on the event can be found at www.stoiconxmelbourne.com.au
One of the main principles of Stoicism is to focus on what we are able to control ourselves. With this in mind, we are working towards holding an entertaining and educational in-person event. As Covid and lockdowns are not in our control, event details may change and we will endevour to keep this website as up to date as possible in the lead up to the event.
Event Partners

Stoicon-x Melbourne

Saturday 30 October 2021
9:45am - 5:00pm
The Greek Centre | Delphi Bank Mez
168 Lonsdale Street, Melbourne
Early Bird until Thursday 30 September
Tickets $60 Full | $40 Students / Pensioners / Concession Card Holder with appopriate identification
then
Tickets $80 Full | $50 Students / Pensioners / Concession Card Holder with appopriate identification

CONTACT US:
Darren Saffin
darren@djscommunications.com.au