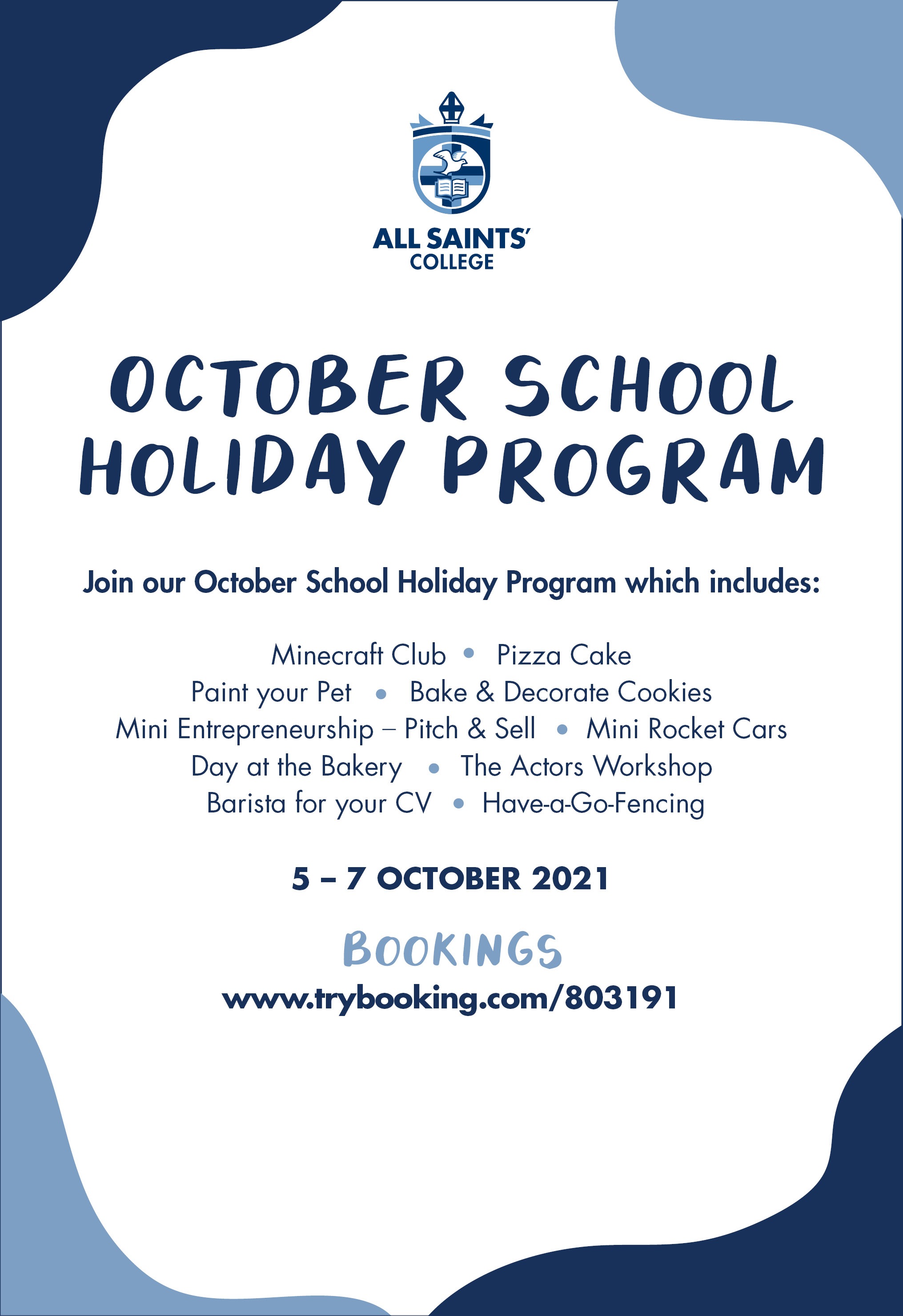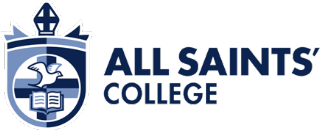 Are you aged between 9 - 17 years* ? Then we welcome you to join our
OCTOBER SCHOOL HOLIDAY PROGRAM
Tuesday, 5 - Thursday, 7 October 2021
* Our workshops are designed for young people aged 9 - 17 years with a few exceptions. These exceptions include:
Minecraft Club and The Actors Workshop.
Our October Program includes:
Minecraft Club x 3
Pizza Cake Workshop
Paint your Pet
Bake and Decorate your own Cookies
Have-A-Go-Fencing
Barista for your CV Workshop
Mini Entrepreneurship - Pitch & Sell
Day at the Bakery Workshop
Mini Rocket Cars
The Actors Workshop
An email with full details of your booked workshop(s) will be sent a few days prior to commencement.
IMPORTANT INFORMATION:
PHOTO PERMISSION:
Please note that photography and videography will be undertaken for these workshops. Should you wish your child NOT to be photographed or videod, please email: events@allsaints.wa.edu.au
REFUNDS:
Whilst every effort is made to run workshops as publicised, due to COVID-19, changes may occur. All Saints' College reserves the right to make these changes. If you are unable to participate, notice must be given seven working days prior to the commencement of the program in order to receive a refund. If a workshop is cancelled by All Saints' College, we offer a full refund. A refund will NOT be applied if you simply change your mind
COVID-19:
* All workshops have been carefully curated to ensure Government guidelines and hygiene protocols are followed
* The safety of the young participants is of the utmost importance to the College and our workshop leaders/facilitators
* All workshops/venues will be sanitized and all Facilitators are adhering to COVID 19 guidelines
* If you child becomes unwell, please do not attend
* Should COVID-19 restrictions be announced at short notice, a full refund will be provided.