[APYC 150th Opening Day Sail Past and Bracelet Race]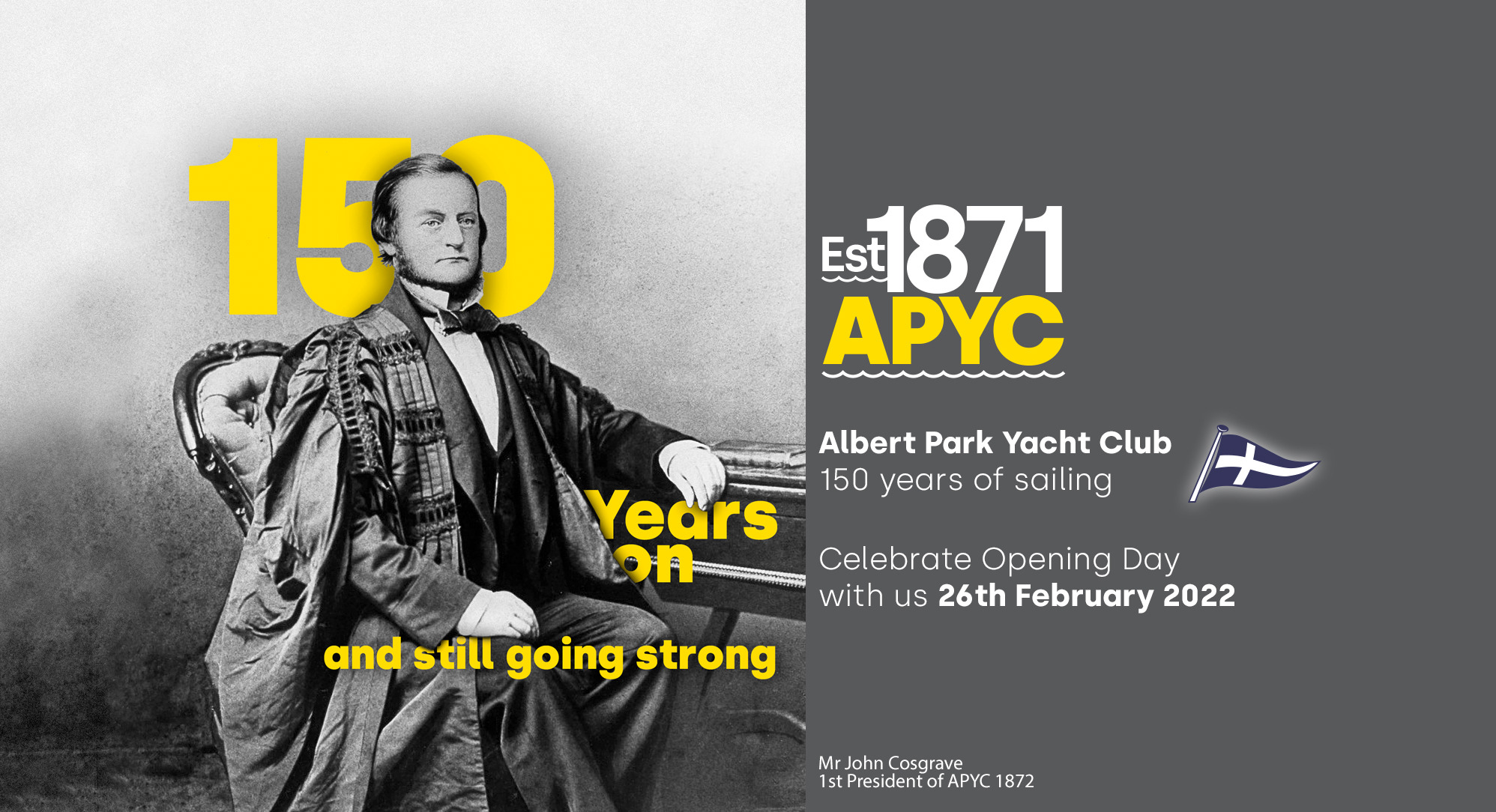 [11.00 - Yachts to be in allocated positions and partially rigged.
11.15 - Briefing for Sail Past and Bracelet Race
13.00 - Official Opening of the 150th Season.
14.00 - Boats launched for sail past.
Governor Linda Dessau and her husband Mr Anthony Howard will
officially
open the
150th Season
and will also
receive the yachts in
Adherence to the schedule is most important and your assistance is appreciated.

Club boats will be allocated closer to the date according to availability and sailing experience, you will be contacted prior to the event.
Location
Albert Park Yacht Club
5 Aquatic Drive, Albert Park Vic 3206