Youth Art Exhibition 2021 - Unity in Community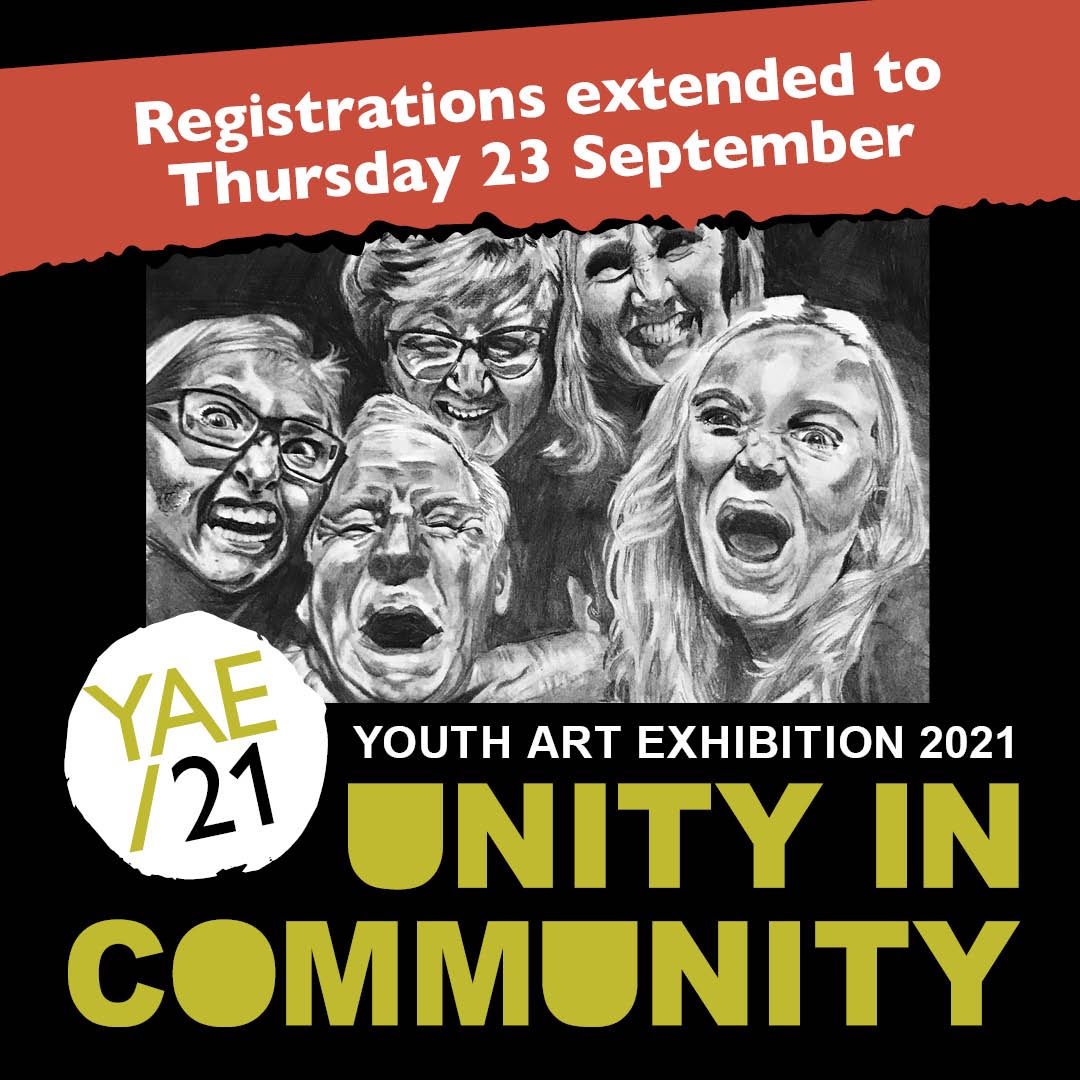 The Youth Art Exhibition, hosted by Youth Services' Youth Leadership Team, will run ONLINE in 2021.
Age group winners will be announced at our virtual presentation night (held via Zoom) on Thursday 14 October at 5:00pm - 5:30pm. The presentation night will include an address from Cr Margaret Esakoff (Mayor) and our esteemed judges Dianne Soumilas and Pamela Irving.
Following a short break, the Youth Leadership Team invites participants and their family members (ages 10-25 yrs) to the Arty After Party for a social game. A link for registration will be sent to you following this booking.
Please Note: Online platforms
As you may appreciate, Council is affected by social distancing restrictions and the activities will be run on Zoom. You will be sent a password-protected Zoom link upon registration, which cannot be forwarded on.
If your child participates in the session and turn on video and voice recording, your child's name and video image will be available to others in the group.
You should be aware that Zoom is a third-party software over which Council has limited control. While Council has taken reasonable steps to facilitate these activities, Council accepts no liability for any loss or damage caused by unauthorised use or disclosure of information contrary to the expectations outlined in this section, or misuse of the Zoom service or platform.
You will need internet access and a suitable electronic device to access all activities.


To book more than one activity, please select only 1 activity and click "Next" at bottom of Page.
Fill in details of child attending and click "Next" again, on the checkout page click "buy more tickets" and repeat process.
Venue:
Phone: 9524 3676
Email: youthservices@gleneira.vic.gov.au