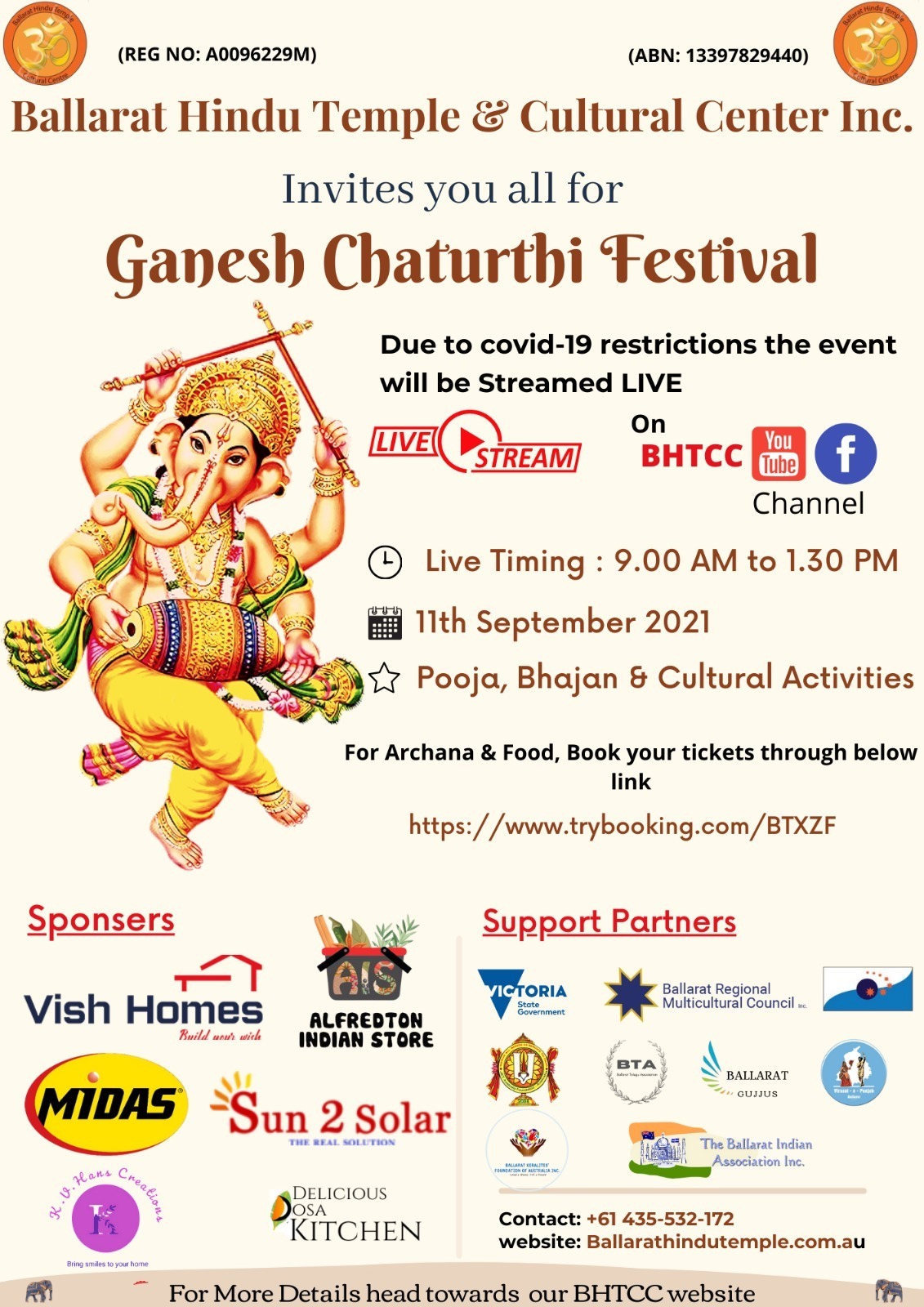 Ballarat Hindu Temple & Cultural Centre invite everyone to come and celebrate Ganesh Chaturthi 2021 in Ballarat. Ganesh Chaturthi commemorates the birthday of Lord Ganesh. Hindus believe it to be the most powerful day to worship the beloved elephant-headed god who is revered for his ability to remove obstacles.

All the programs will be fully delivered online media. An interactive Archana & pooja section, cultural programs and sweets & lunch will be delivered to registered participants.
Event will be streamed on BHTCC Youtube channel and Facebook from 9 AM to 13:30 on September 11th.
The event will have Pooja followed by cultural event.
It will be a good opportunity for us to watch Ganesh Havan as well as perform Ganesh pooja at our homes assisted by the priest, through Zoom.
Youtube link for the event: https://youtu.be/LSHh0GtL_Lg
Ganesha Pooja and Food can be booked Now
(Food will be delivered to your address and there are no additional charges)
Kindly make your booking as soon as possible, as it would help us in Pooja coordination as well as food preparation.
Thanks again and looking forward to see you all at the event!
Contact Details