GETTING THE BLUES- ​​VOCAL PRESERVATION WORKSHOP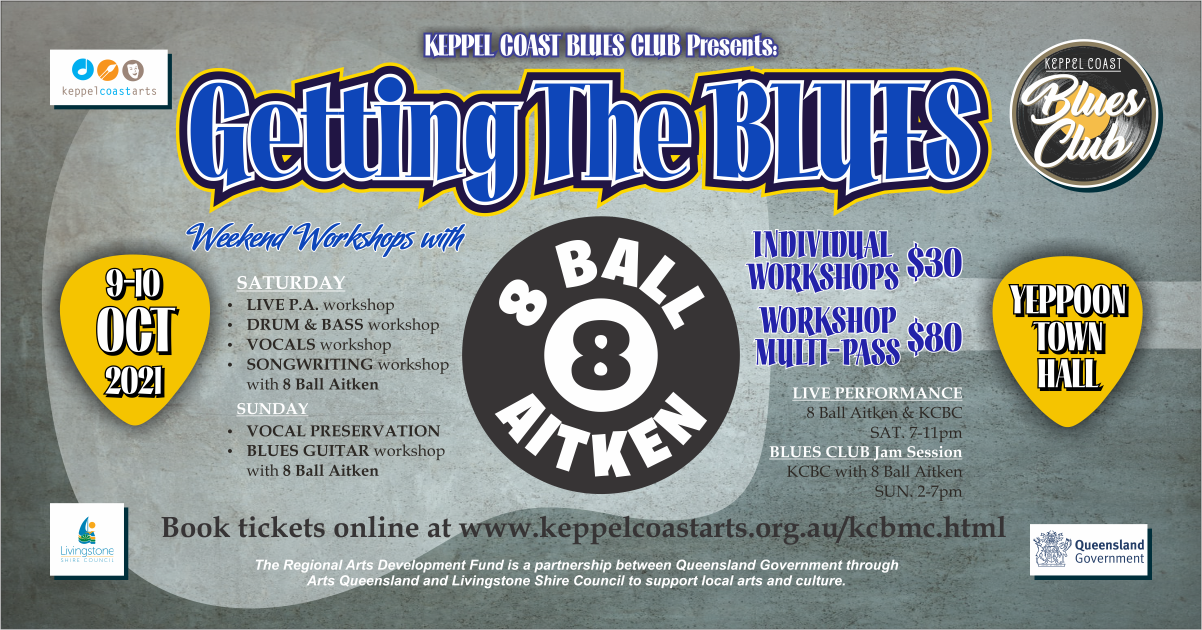 JOIN NARELLE SCHIRMER, BA Music Voice, AD Jazz Voice in this workshop for
​beginner to advanced singers and for people who use their voices more than average. e.g. Teachers, Professional Entertainers, singers, public speakers. Anyone who has a need to lessen vocal fatigue.
Vocal preservation problems, the causes, quick fixes, exercises.
Location
Yeppoon Town Hall
25 Normanby Street, Yeppoon Qld 4703