Lake Mountain Bike Shuttle Service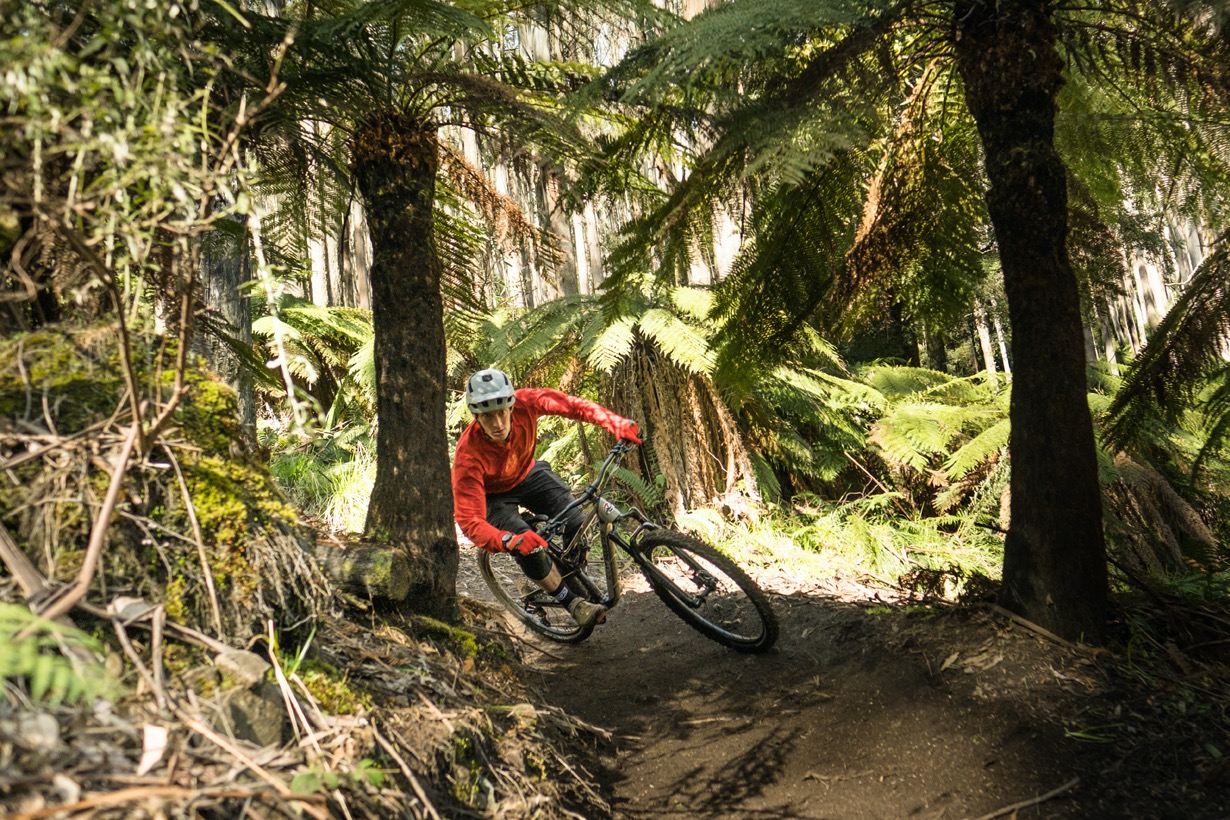 Cascades Trail- OPEN FROM RESORT CARPARK TO RESORT ENTRY GATE PICNIC AREA
Price: $20 - Multi shuttle - May 2022
*Temporary closure of lower half of Cascades*
The second half of the Cascades MTB Trail (from the resort gate to Marysville) will be closed from April 26th 2022 to the beginning of the 2022 Winter Season. The trail closure is due to the extensive Lady Talbot Drive Hazardous Tree Removal Project that is being conducted by DELWP (for further information on this project, please visit delwp.vic.gov.au).
This project will heavily affect the operations of our MTB shuttle service for the reminder of the Green Season 26th April – 15th May 2022. However, we are working on how we can continue offering the shuttle service with only half of the Cascades Trail opened, with information regarding shuttles below.
The Cascades trail from the Lake Mountain resort to the gate will remain open, however, to reach Marysville, riders will have to safely ride down the Marysville-Warburton Road. Parking is available at the gate/resort entry picnic area for those who wish to self-shuttle. The Lake Mountain Visitors Centre in Marysville will be open 7 days for any enquiries. (03) 5957 7201
For all weekday shuttles between 26th April – 13th May 2022, please contact our team the day prior to organise pick up points and times.
For weekend shuttles
30th April & 1st May
7th May & 8th May
14th May & 15th May
We will be shuttling from the resort entry picnic area, just past the gate to the resort. If you need more information, please drop into our Lake Mountain Visitor Centre in Marysville to talk to one of our guest service officers.
All weekend shuttle tickets will be at a reduced rate of $20 with shuttle vehicles driving between the resort (beginning of the trail) and the resort entry picnic area (15 kms down cascades/halfway point) to safely transport you up the road, back to the resort ready for another ride.
Please book one of the two times for a weekend day (9am or 10am) past these times vehicles will be at the picnic point every hour afterwards (11am, 12pm, 1pm & 2pm) for multi shuttles back up to the resort.
All riders using the shuttle service must meet at the resort entry/picnic area to check-in with the shuttle driver, it is recommended to arrive at least 15 minutes prior to departure. Please be advised that there is no phone reception at this location, therefore if you need any clarification, you can call us on (03) 5957 7201 before hand.
On the day (after April 26th 2022) :
For a weekend day, please select either the 9am or 10am shuttle service on Try bookings
Arrive at the Lake Mountain Gate Picnic area (a few 100 metres past the resort gate on the left) at least 15 minutes prior to the selected shuttle time
As there will be no phone reception or WIFI, please have your vaccination certificate prepared to show (saved as a photo is an easy option)
Check in with the shuttle driver, load the bike on the trailer, put your mask on and travel up to the Lake Mountain resort
Begin riding the Cascades trail or warm up with one of our home trails such as Lenny's Loop or Ski Run 21
There will be a shuttle located where you initially started (at the Entry Gate Picnic area) on the hour at 11am, 12pm, 1pm and 2pm to transport you back to the resort for another ride down Cascades
Otherwise, once you've had enough riding, you can load up your car and drive on home or to Marysville to relax!
Booking a ticket:
All tickets must be pre-purchased online prior to your visit.
Only one ticket can be purchased at a time due to individual Covid-19 questions and requirements.
**Updated requirements & regulations as of November 18th 2021**
All passengers over the age of 12 years are required to be fully vaccinated to travel on the bus (or have an approved exemption).
*Information on what fully vaccinated means and how the vaccination status work, visit:
https://www.coronavirus.vic.gov.au/how-we-live-vaccination-status
All passengers over the age of 12 years must also wear a fitted face mask while travelling in the shuttle.
*For more information on the regulations and requirements for the shuttle service, visit: https://transportsafety.vic.gov.au/bus-safety/newsroom/bus-industry-covid
Please phone the Visitor Centre at (03) 5957 7209 with any questions or enquiries about our various bike hire option
Location
Lake Mountain Visitor Centre
27 Murchison Street, Marysville, Victoria, 3779