Miss Bilby & the Moss Covered Cleric by Linda Aronson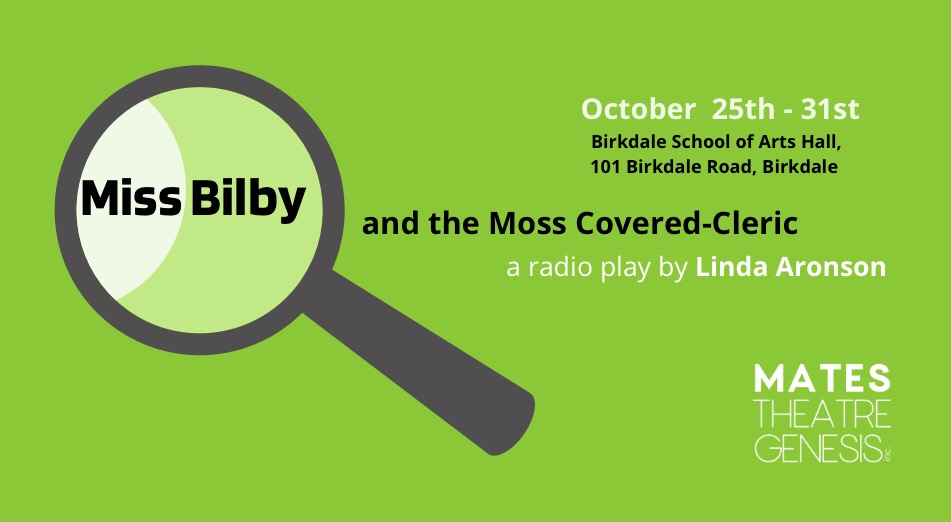 When Clementine Bilby, an Australian opera singer and Miss Marple clone stumbles across the corpse of the vicar,she's amazed to discover only moments later that the vicar himself is alive and well. Who is the murderer? The bounder Harold Bagshot? Stubbs the mysterious undergardener? The lovely Miss Ivy Hoskins?
'Miss Bilby and the Moss-Covered Cleric' is a light hearted spoof both of an Agatha Christie whodunit and of bad radio drama, with every cliché of plot and sound effect.
Location
Birkdale - School of Arts Hall
101 Birkdale Road, BIRKDALE QLD 4159
Contact Details