The School of the Arts, English & Media (TAEM) presents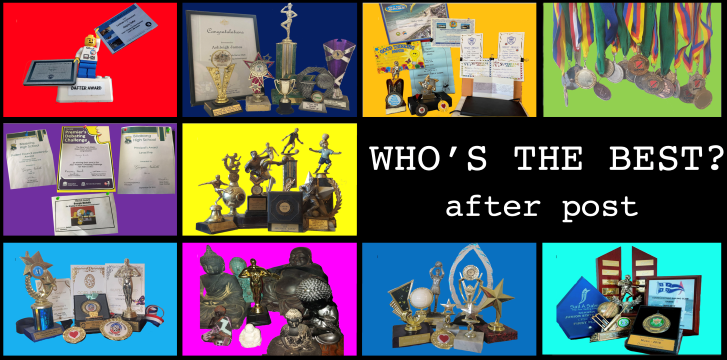 Who's the Best?
after post
Performance scholar Nicholas Ridout suggests that when it comes to theatre, the art form is constituted by an ongoing process of failure: That there is something wrong with theatre is a sign that it is theatre (Ridout 2006, p. 33). Whilst not exactly what Ridout meant, there is something particularly wrong with theatre at the moment: it's happening online rather than in person. Who's the Best? leans into the absurdity and futility of this failure in order to seek out and revel in the theatricality of the wrongness. In so doing, the cast seek to rise about the failings of the situation and look to success, chiefly: which one of these third year graduating students is the best? It's the question they and their audiences have been asking themselves and each other for the past three years, and in this show they get to the bottom of it, once and for all.
We can't be in space together, but we can be in time together; bearing witness to the sort of absurd exercise in silliness that capitalism necessitates.
Inspired by the vanguard of the seriously silly and sillily serious in Australian theatre: post.
Directed by: Malcolm Whittaker
Written by: Malcolm Whittaker and Ellen Houghton, in collaboration with the cast of third-year Bachelor of Performance students
Assistant Director: Ellen Houghton
Cast: Irelish Barker, Toryn Beister, Alayna Dafter, Bryce Grover, Ashleigh James, Michael Ianni, Tyler Alexander Munday, Georgie Nicholls, Daniel Simpson, Bailey Tanks
Stage Manager: Simon Finnegan
Brains Trust: Alistair Davies, Jessica Henley-Sadgrove, Solomon Thomas
Date: Thursday 4th November, Friday 5th November and Saturday 6th November 2021
Time: 7.00pm
Phone: 02 4221 4354
Email: ASSH-Events@uow.edu.au
Zoom link will be provided via email 1 day prior to the event
For more information, please see the TAEM Performance website