Kirribilli Club 2021 Melbourne Cup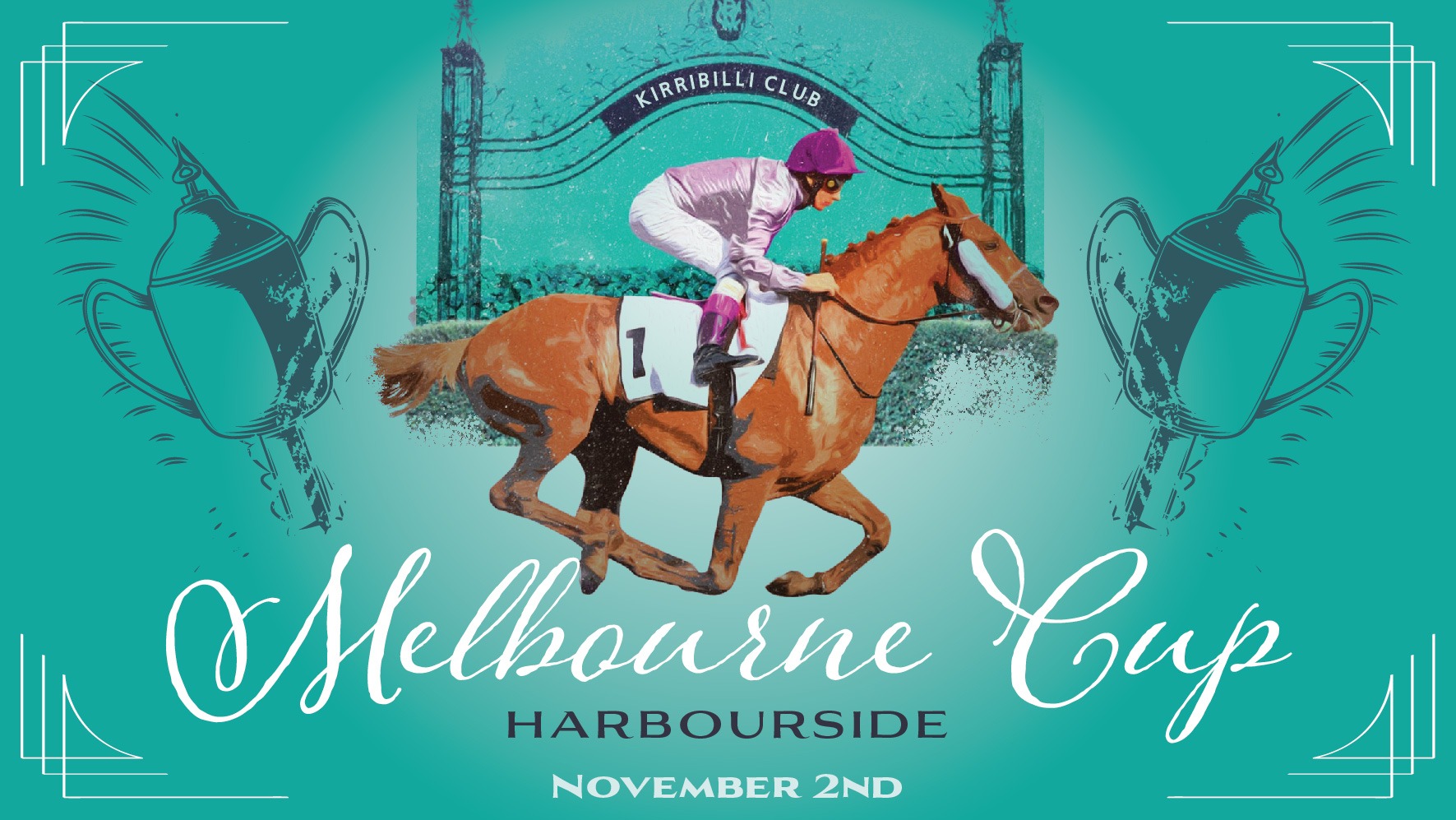 Our annual Melbourne Cup event is just around the corner! Be part of the excitement, racing, fashion
and live entertainment. Join us on Tuesday 2nd November 2021 at 12:00pm for our Melbourne Cup Luncheon!
This year things may seem a bit different, we have listened to your feedback from previous years as well as implemented our Covid Safety plan to ensure that you are safe when you come into the venue.
Description
Be part of the excitement, racing, fashions, live entertainment and join us on Tuesday 2nd November 2021 at 12:00pm for our annual Melbourne Cup Luncheon!
4 hour Melbourne Cup Luncheon

Fashions on the field exclusively in the Grand Ballroom Only

Attractive prizes for best dressed

Onsite TAB facilities and sweeps

Live music across 2 levels - Level 3 (Club) and Level 1 (Grand Ballroom)

3 Course decadent menu (alternate serve entree and main, straight serve dessert) + tea, coffee & chocolates

4 Hour Deluxe beverage package (sparkling, white, red, two bottled beers, soft drinks, juices & mineral water)

Bubbles & berries on arrival
$175 per person
Keeping you safe!
Due to the current restriction plans, we have a reduced amount of tickets available, making this Kirribilli Club's most exclusive event.
Maximum guest number in the entire club is 375. (This is based on the current 4 squared metre rule, however if this does change we will be opening up more spots)
Each level has a maximum guest number, keeping to the 4 squared metre rule and 1.5m social distancing.
*Level 1 and Level 2 will have 6 guests per table – larger group enquiries, please contact our event coordinator directly. This, however, cannot be guaranteed, as safety is our first priority.
*Level 3 will be rearranged to suit groups of up to 10 guests. Please contact our event coordinator to discuss availability.
Guests movement within the club is restricted, we ask that all guests move with purpose if purchasing Sweeps or moving to the TAB areas within the club. Sweeps is are located in the Lavender Room on level 2 for all guests, a portable TAB is also located on level 2 and our full TAB is available on level 3.
Level 1 and Level 2 guests will need to leave immediately upon conclusion of the event. Level 3 guests are permitted to stay until 5pm. The club closes at 5pm for a full reset and deep clean before dinner service.
Guests will not be permitted entry into the event if they are showing flu-like symptoms. All guests will need to provide correct contact details for contact tracing purposes upon booking.
All guests must show their full vaccination certificate to enter the venue, as per the NSW Government current public health order.
Kirribilli Club will endeavour to ensure the safety of all members and guests at our event, we ask that the guests respect these new rules, as they are in place to ensure your enjoyment and most importantly your well-being.
BY PURCHASING THESE TICKETS YOU AGREE TO OUR TERMS AND CONDITIONS AND AGREE TO ABIDE BY OUR COVID-19 SAFETY PLAN.
--- ADULT ONLY EVENT
--- NO REFUNDS
KIRRIBILLI CLUB
11 Harbourview Crescent
Lavender Bay, NSW 2060
Naomi Khoudair
(02) 8925 0226
naomi.khoudair@kirribilliclub.com.au