Gosford–Hawkesbury River Steam Train Rides (SOLD OUT)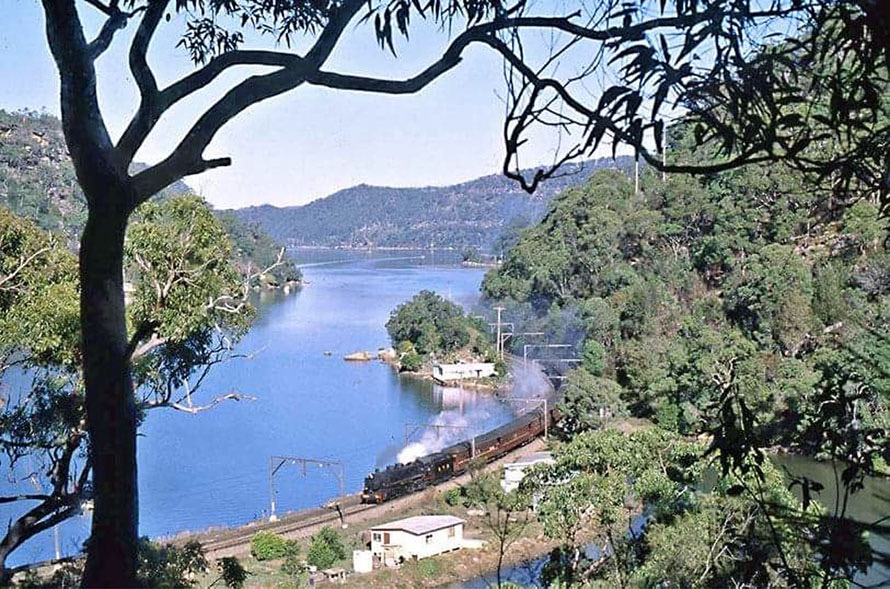 What better way to spend some quality time with friends and family, than by taking a steam train ride by the waterside? The Picnic Train is pleased to offer a weekend of steam train trips between Gosford and Hawkesbury River (Brooklyn).
Saturday, 11 December 2021
Sunday, 12 December 2021
After boarding the train at Gosford Railway Station, our heritage diesel locomotive leads the train on a leisurely ride through the bayside towns, into the 'mile-long' Woy Woy tunnel and along the beautiful Mullet Creek, before crossing the Hawkesbury River Bridge and into town.
Steam locomotive 5917 then blasts out of Hawkesbury River, through the Long Island tunnel and over the famous bridge, steaming along Mullet Creek and up the steep, challenging grade into the Woy Woy tunnel and along the Brisbane Water shoreline back to Gosford.
Fares:
Please Note: All fares are for same-day return travel on the same train. Passengers do not alight at Hawkesbury River.
Private Compartment — $135 per group
Enjoy the benefit of an entire closed-off compartment to yourselves — great for families and social groups!
One booking is good for up to a maximum of six (6) adults, plus two children for a maximum of eight (8) per compartment.
First Class Duo — $60 for two people
First Class seating for two people. Two window seats in a spacious booth with table.
Full Carriage Hire — Call for Quote
Buffet Car:
Due to COVID-19 restrictions and inline with the governments regulations the Buffet car will not be added to this trip. We encourage passengers to bring their own picnic hampers.
BYO alcohol is allowed, however, large eskys will not be permitted
Toilets:
Toilets will not be open for these trips.
COVID-19 Condition of Travel:
All passengers aged 16 or over will need to be fully COVID-19 vaccinated (or have an exemption) by the date of this tour. COVID-Safe check-ins using the QR code provided and proof of vaccination will be required for all staff and customers. Passengers will be refused boarding if evidence can not be supplied.
Face masks must be worn while boarding/alighting and moving around the train.
Passengers are asked to remain in their allocated seats as far as practical
If a passenger is experiencing COVID symptoms prior to travel, they must not travel, even if fully vaccinated.
Other COVID-19 restrictions may be implemented on the day depending on current alert level.
Passengers are required to follow all instructions from their carriage attendant.
Timetable:
We have four trips each day to choose from. All services on the Hawkesbury River Steam Train Rides pick up and alight at Gosford Railway Station:
Trip 1
Gosford dep 9.05am
Gosford arr 10.20am
Trip 2
Gosford dep 11.35am
Gosford arr 12.55pm
Trip 3
Gosford dep 1.40pm
Gosford arr 3.15pm
Trip 4
Gosford dep 3.40pm
Gosford arr 4.50pm
*Preliminary times only. Please arrive at least 20 minutes prior to departure. An update email will be sent to the ticket booking a couple of days prior to the event with final trip details.
Location
Gosford Railway Station
Burns Crescent , Gosford NSW
Contact Details