Women in Resources AGM 2021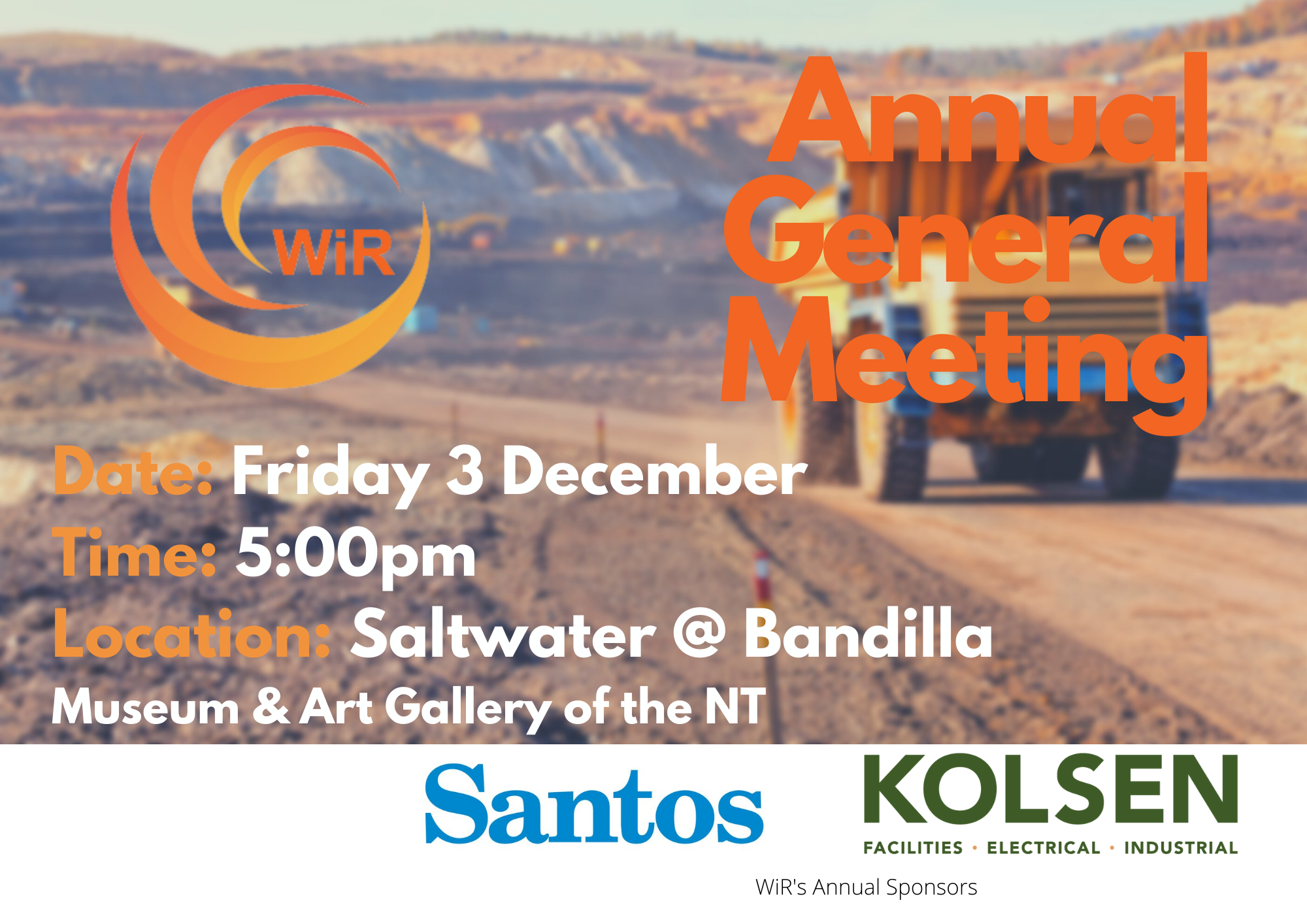 The AGM is being held on Friday 3 December 2021.
The AGM will formally commence by the latest at 5:10pm.
The agenda includes:
* Annual Chair's Report
* Annual Treasurer Report
* General Business
* Q&A with Elmarie Fagan, WiR Exceptional Woman in Resources 2021.

You need to book for the Christmas Party Separately.
Location
Saltwater @ Bandilla
Museum and Art Gallery of the NT, 19 Conacher St, Darwin NT 0800
Contact Details