SCHOOL HOLIDAY WORKSHOP: Monday January 3rd (CANCELLED)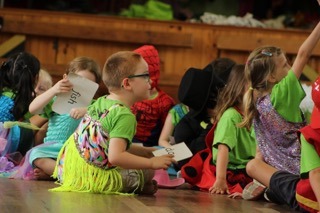 WORKSHOP SCHEDULE:
-Bespoke Oil Pods with Cristy from Re-use & me: Children will choose essential oils that appeal to them and are a great tool for anxiety and combating fears.
-Tricky Emotions: Frustration, guilt, embarrassment, shame, and grief-Facilitated by Counsellor Nicole Neave.
-Yoga and Mindfulness with Bridget: A really great workshop that caters for the experienced to the novice yogis. Great discussion on how yoga can help navigate anxiety and concentration.
We also have outdoor play with bikes and equipment, an open art and craft station, and access to all costumes and stage.
*Early bird price of $50*
Additional hours available on request (8.30am-6pm) at extra fee, call 0422183566 to discuss.
We are NDIS available and a nut-free zone. All food, drinks, and sunscreen to be supplied by parents.
*** All adult Authentic Child staff are double vaccinated for your child's safety as required by the Australian Government. If, due to COVID restrictions, we are unable to continue with the workshops, we will return all funds promptly***
** All holiday workshops are developed and supervised by Child professionals and counsellors-as well as bona-fide professionals in their creative crafts.
To complete further enrolment please fill out form: http://theauthenticchild.com.au/new-enrolments/ (this only needs to be done once throughout your duration with the Authentic Child).
Location
The Authentic Child
178 Glebe Road, (green hall behind main hall), Merewether NSW 2292
Contact Details