Albury Christian Women's Convention 2022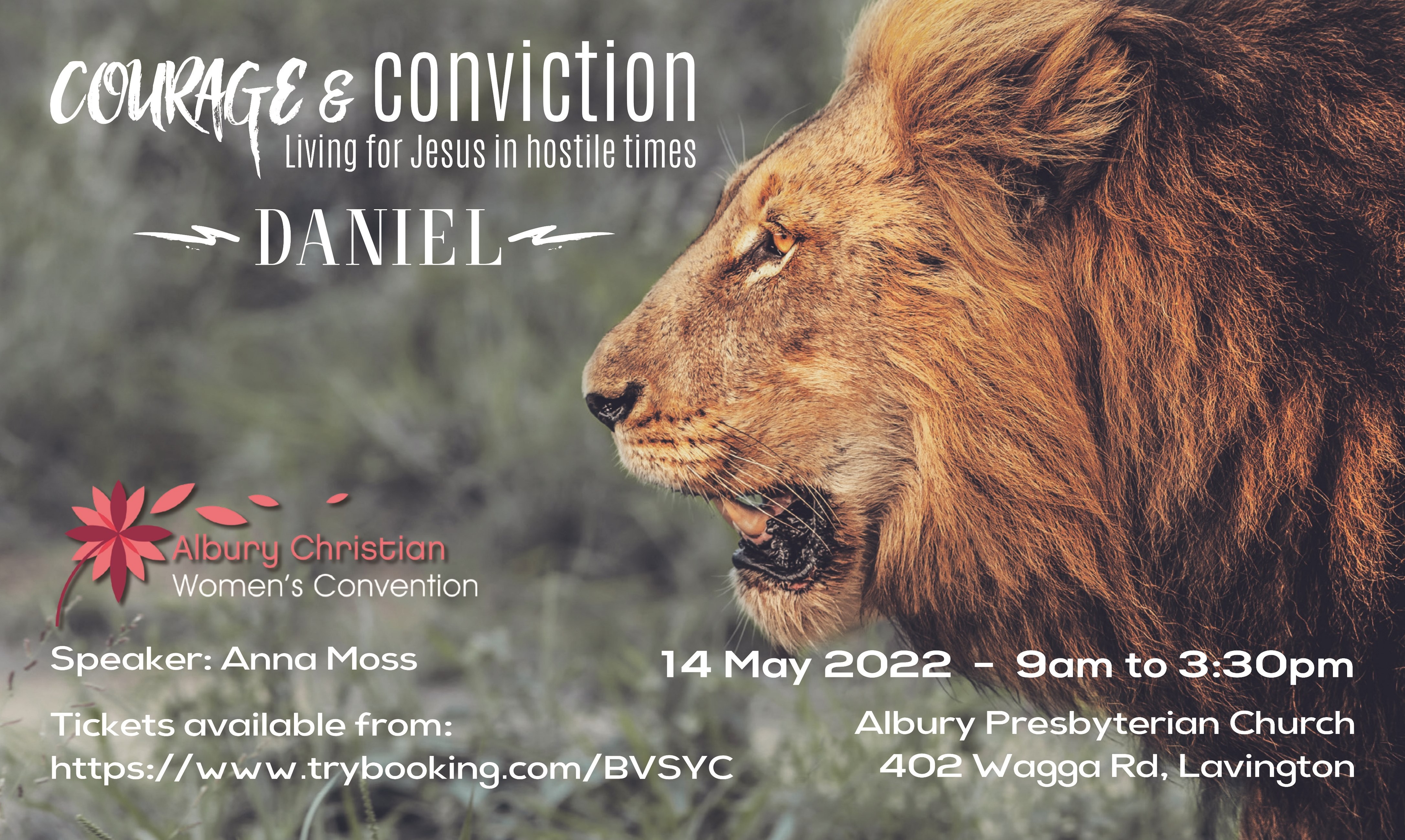 About
Albury Christian Women's Convention encourages women in their faith by meeting together and reflecting on God's word.
Many of us are feeling the pressure living in today's World, how do we live for Jesus in hostile times? We need great courage and solid conviction of the truth and trustworthiness of God. Anna Moss will be teaching about courage and conviction from the book of Daniel.
We have a Zoom online option for women who can not attend in person. The Zoom link will be emailed to you one week prior to the conference and the night before the conference.
Contact Details:
Jess Barker: 0448312608
email: acwc@alburychurch.org.au
Location
Albury Presbyterian Church
402 Wagga Road, Lavington NSW 2641