OZACT's Romeo & Juliet -Geelong Botanic Gardens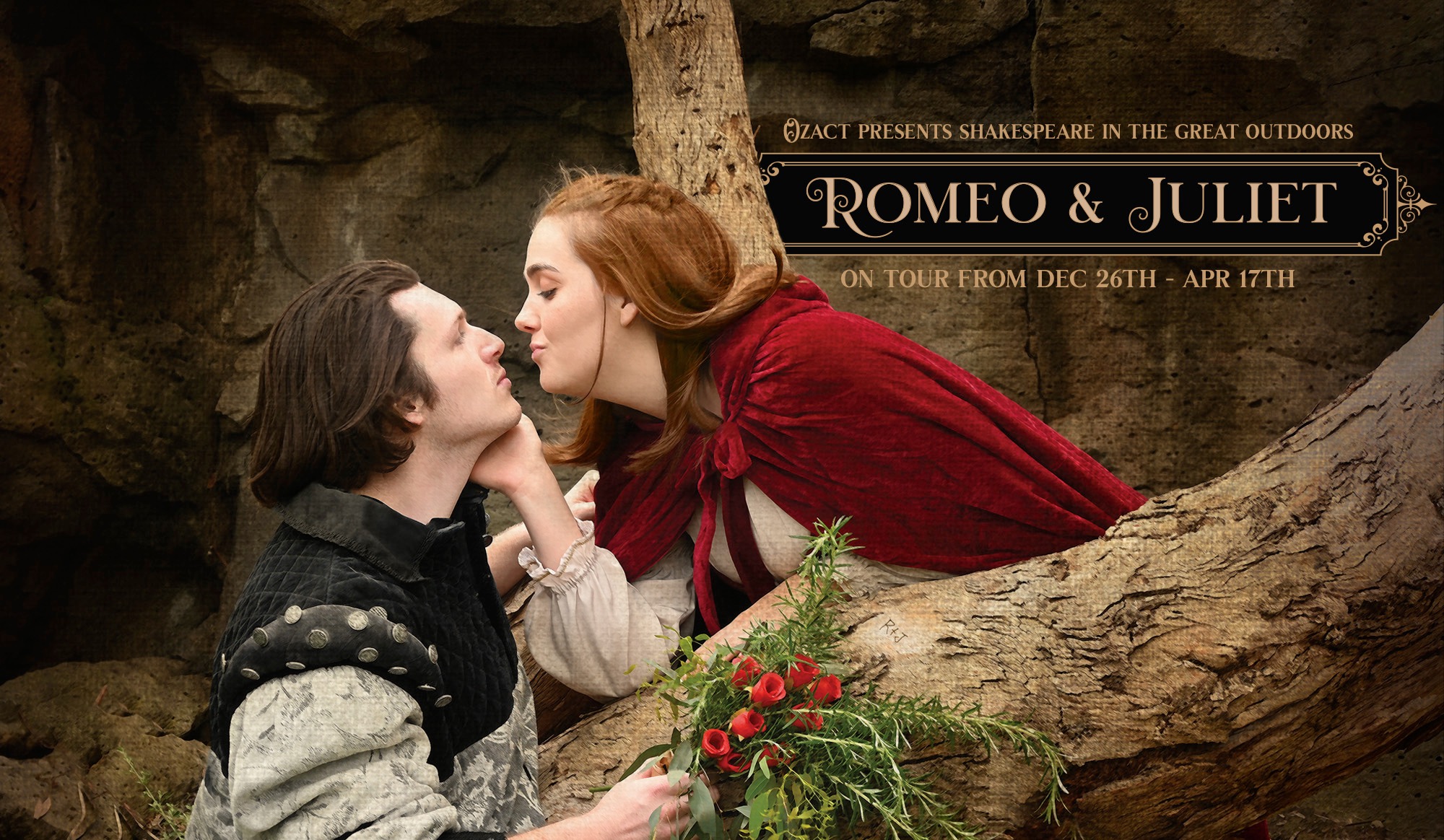 OZACT presents Shakespeare's greatest tale of love. Two star-crossed lovers, ROMEO & JULIET, risk all they have to be together, and pay a terrible price for their folly. Shakespeare's classic is high-spirited, packed with excitement and comedy, romance and raw emotion, and promises an event to remember!
In line with Victorian Government guidelines, all audience members 18 Years + will be required to show proof of double dose Covid 19 Vaccination and check in via QR Code at venue
For more information about this tour please visit www.ozact.com
PLEASE NOTE: The 13 February performance has been postponed and will be rescheduled shortly, our apologies for any inconvinence this may have caused. If you have purchased tickets to this 13 February performance you should have recieved and email with information.
Location
Geelong Botanic Gardens
Eastern Park Circuit, East Geelong VIC 3219