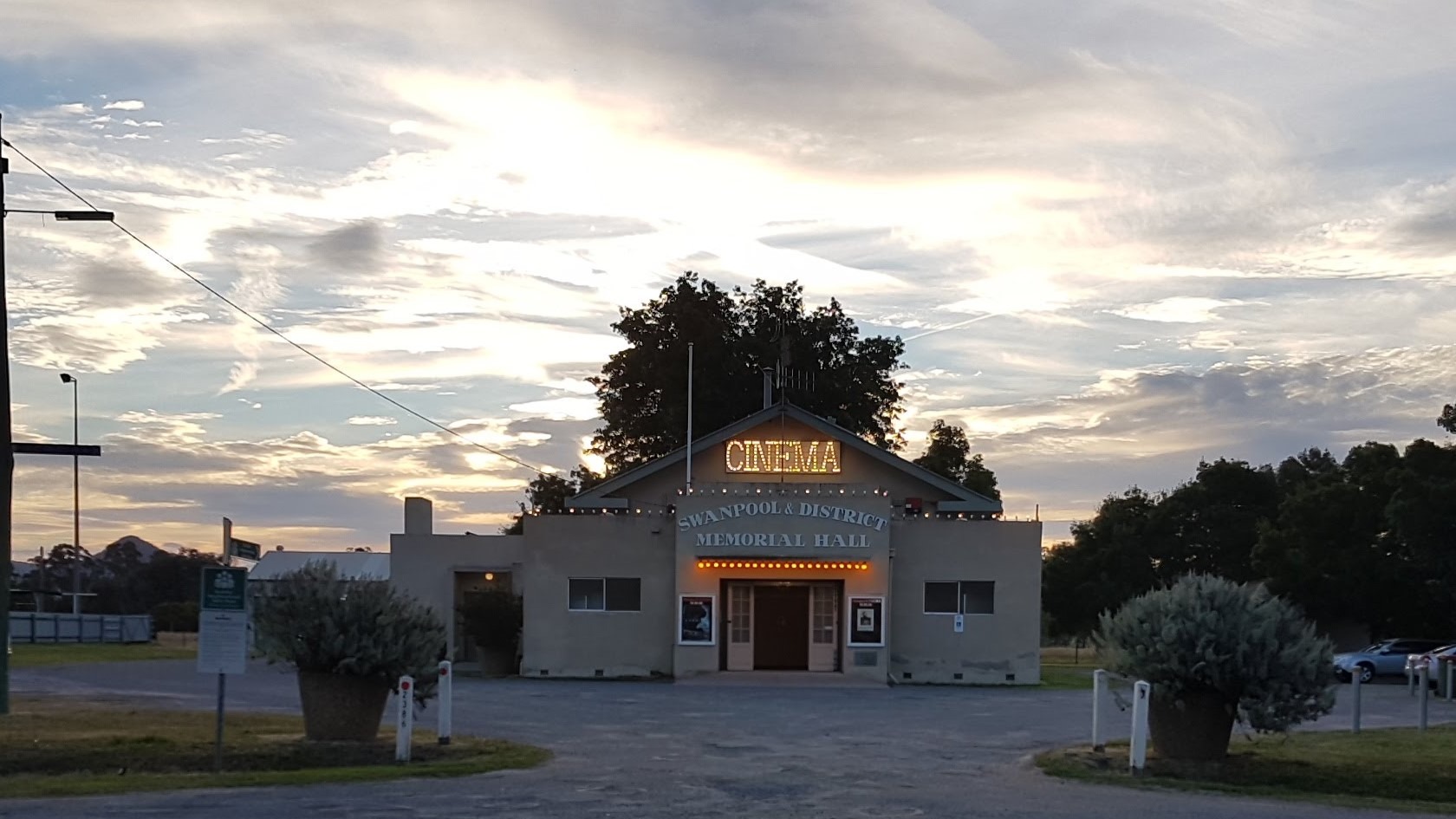 NOTE: Pre-paid tickets should now be presented to cinema's ticket box. There is no need to book here.

Swanpool Cinema double-feature.
All booking on-line.
Seating limits apply. Limited numbers in the Supper Room.

COVID restrictions in place.
Patrons must be double vaccinated and show proof of vaccination.

Please bring a mask and wear it when required.
Your name and phone number are required for COVID purposes only.
Location
SWANPOOL CINEMA
Midland Highway, Swanpool VIC 3673
Contact Details