The School of the Arts, English & Media (TAEM) presents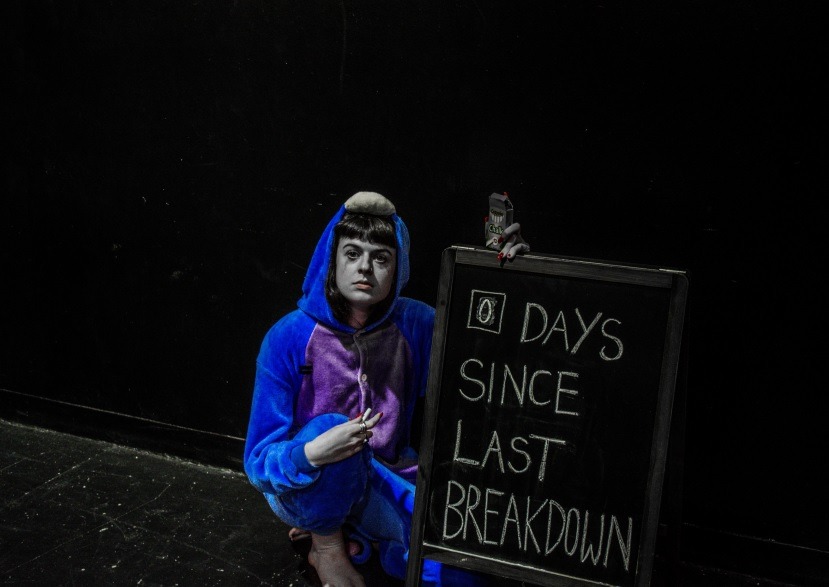 Unspecified Sad Donkey
BY ELLEN HOUGHTON
"A refracted prism of comedy and melancholy"- A woman calling herself a director, three donkeys and a stage manager at the end of their rope.
Unspecified Sad Donkey presents three donkeys and a stage manager trying to negotiate their collective dread in a hilarious and miserable exercise of self-reflection. By unpacking 'Zoomer Doomer' ideology, these performers will try to come to terms with their own feelings of inadequacy, anxiety, and the sense of impending doom they all share. At the heart of 'Zoomer Doomer' ideology lies the concern that life has no inherit meaning, purpose is subjective, and that futility and pain are an inescapable part of being alive. It's a very cheery topic we know - that's why the show will be presented by three budget Eeyore donkeys and a stage-manager on the edge of psychological breakdown - to soften the blow.
The performance will waver through moments that are scripted and semi-scripted improvisations, blurring the lines between reality and fiction to reveal a cracking façade. The show may disintegrate before your eyes. Mistakes may happen and breakdowns are assured.
DEFINITIONS:
ZOOMER: A person from Generation Z.
DOOMER: A character depicted in internet memes representative of a person from Generation Z that retreats into apathetic isolation. The "Doomer" feels a sense of hopelessness about the present and the future and has a negative outlook on well… everything. This is believed to have stemmed from having access to endless information in the 'internet age'. They have seen and heard too much.
Unspecified Sad Donkey is the major outcome Ellen Houghton's (BCA) Honours prgram. Ellen has directed the performance and it is devised and written by Ellen in collaboration with her cast and crew.
Director: Ellen Houghton
Cast: Mara Aplin, Jess Henley-Sadgrove, Adam Lee and Bailey Tanks
Stage Manager: Jess Henley-Sadgrove
When: Thursday 17th – Saturday 19th February 2022, 7:00pm
Location: Building 29 Theatre G04
School of the Arts, English and Media
TICKETS: $15 FULL | $12 CONC | $8 TEAM STUDENTS
Please be advised that this show contains references to adult themes, suicide and substance abuse
Patrons are advised that they will not be permitted entry if they are showing signs of flu or cold symptoms.
For more information contact the School of the Arts, English and Media assh-events@uow.edu.au
Details on past and present productions in the School of the Arts, English & Media UOW can be found at
http://lha.uow.edu.au/taem/performances/index.html