2022 TSAA VIC Camp -Phillip Island Resort 18-20/03/2022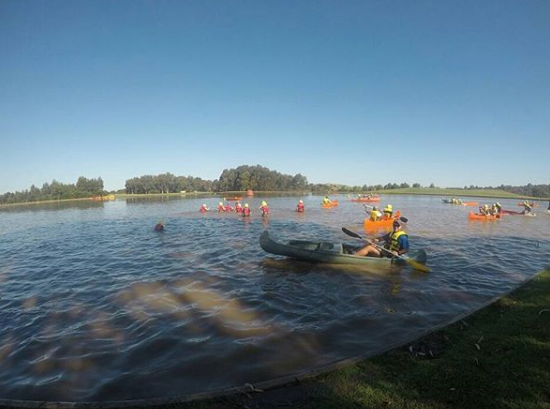 Tourette Syndrome (TS) camps are family camps. The camp fosters inclusion and delivers activities that create a real and lasting change for individuals touched by TS and their families. Tourette Camps are FUN, ACTIVE, INSPIRATIONAL and jam packed, full of acceptance, encouragement, support and genuinely enjoyable activities such as: Instructor-led Indoor and Outdoor Recreation Activities, Fishing, Swimming, Discos, Digital Treasure Hunt (TACTICS), Campfires, Craft, Games, and Much, Much, More!!
MEMBERSHIP
TSAA membership is mandatory for all our camps. Please follow this link to join or renew your membership.
https://tourette.org.au/about-tsaa/membership/
DEPOSIT
This camp is FREE to all members.
However, a refundable deposit of $100 per family or group (up to 4 people) must be paid at time of booking.
If there are more than 4 people in the family, the deposit payable will be $200.
If you cancel within 4 weeks of the event or if you do not attend, the deposit will be forfeited.
BOOKING CONFIRMATION
Bookings will be confirmed once your current membership is confirmed AND all mandatory forms are received for all participating family members.
Please complete the forms as soon as possible to secure your booking.
COVID VACCINATION
All camp attendees must comply with venue requirements in regards to the COVID Vaccinations as the camp sites will follow State regulations.
The current venue policy states that guests attending accommodation venues do not need to be vaccinated. Please refer to the attached for more details.
http://my.sharepoint.com/:b:/g/personal/info_tourette_org_au/EStWgvwVFmlBqfIYFZxQea0BErmJLQqnImD13NcHSIvG3g?e=1s5buc
TRAVEL SUBSIDY
To support families through financially uncertain times and those experiencing financial hardship, travel subsidies are available for all camps in 2022. Please complete this form to apply
https://forms.office.com/Pages/ResponsePage.aspx?id=fkXzKzuGX0WNZyF6JlSXtsqj6HDI6CFCueZeuz26XMNURVhUM1hXQ1RMSFo3QzNCUERPUDJVSFhGUi4u
Location
Phillip Island Resort
1775 Phillip Island Road, COWES VIC 3922
Contact Details