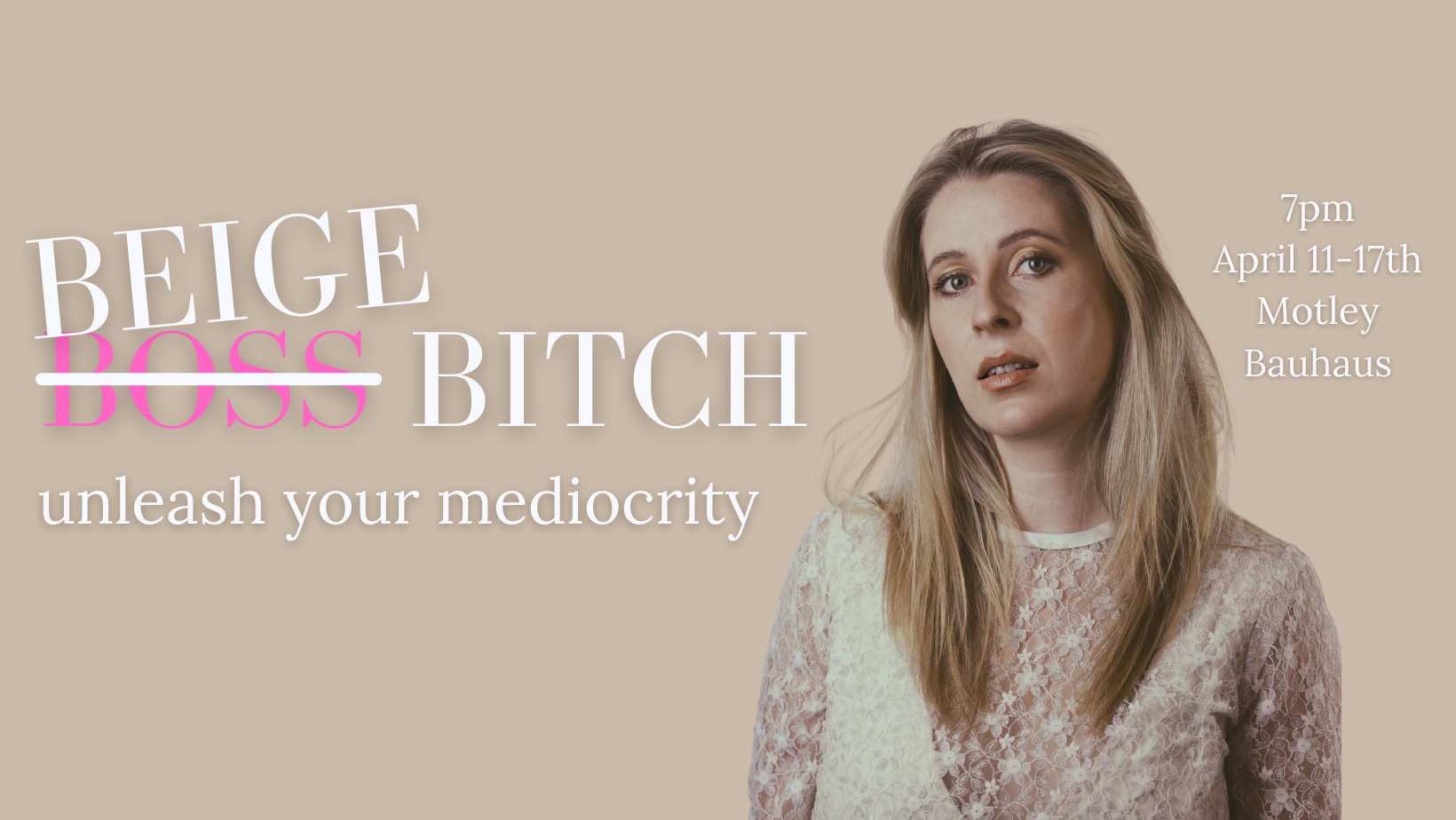 Created & performed by Emily Carr
Directed by Jackson McGovern
Remember when they said you were special?

You're not.

Emily has spent 32 years believing she was destined to become 'somebody,' whilst denying her inevitable fate of mediocrity. This INFP-Libra-with-a-Leo-rising has always had a warped idealisation on what the world owes her… she's a millennial…it's not her fault.
Through narrative, sketch, and utter chaos, this one woman show takes a comically stark look at our perpetual and pointless desire to be extraordinary. Audience members will tumble down the rabbit hole of burnout, broken dreams, and our thirst for validation. This show is for anyone who feels like they're making life up as they go along. Emily performs an exorcism of perfectionism, as she liberates you from unrealistic expectations, forcing you to accept what terrifies you most… It's time to settle because honey, you're a beige bitch too.

Nominated in 2018 for BEST COMEDY at Melbourne Fringe Festival (QUEENZ), Emily Carr is ready to debut her first solo show at the Melbourne International comedy Festival.
Emily is a regular performer in the comedy festival often with company, Mystery Radio Theatre with sell-out productions at La Mama (12A, Incognito).

"Emily Carr is unstoppable." Broadway World

"Carr pulls you into her tumultuous mind from the moment she opens her mouth" Weekend notes

"Carr's performance is beautifully blunt, yet heartfelt." Downstage Discernments
Location
Get directions
The Motley Bauhaus
118 Elgin Street, Carlton Victoria 3053