7 Sacred Circles for Mums with Anxious Kids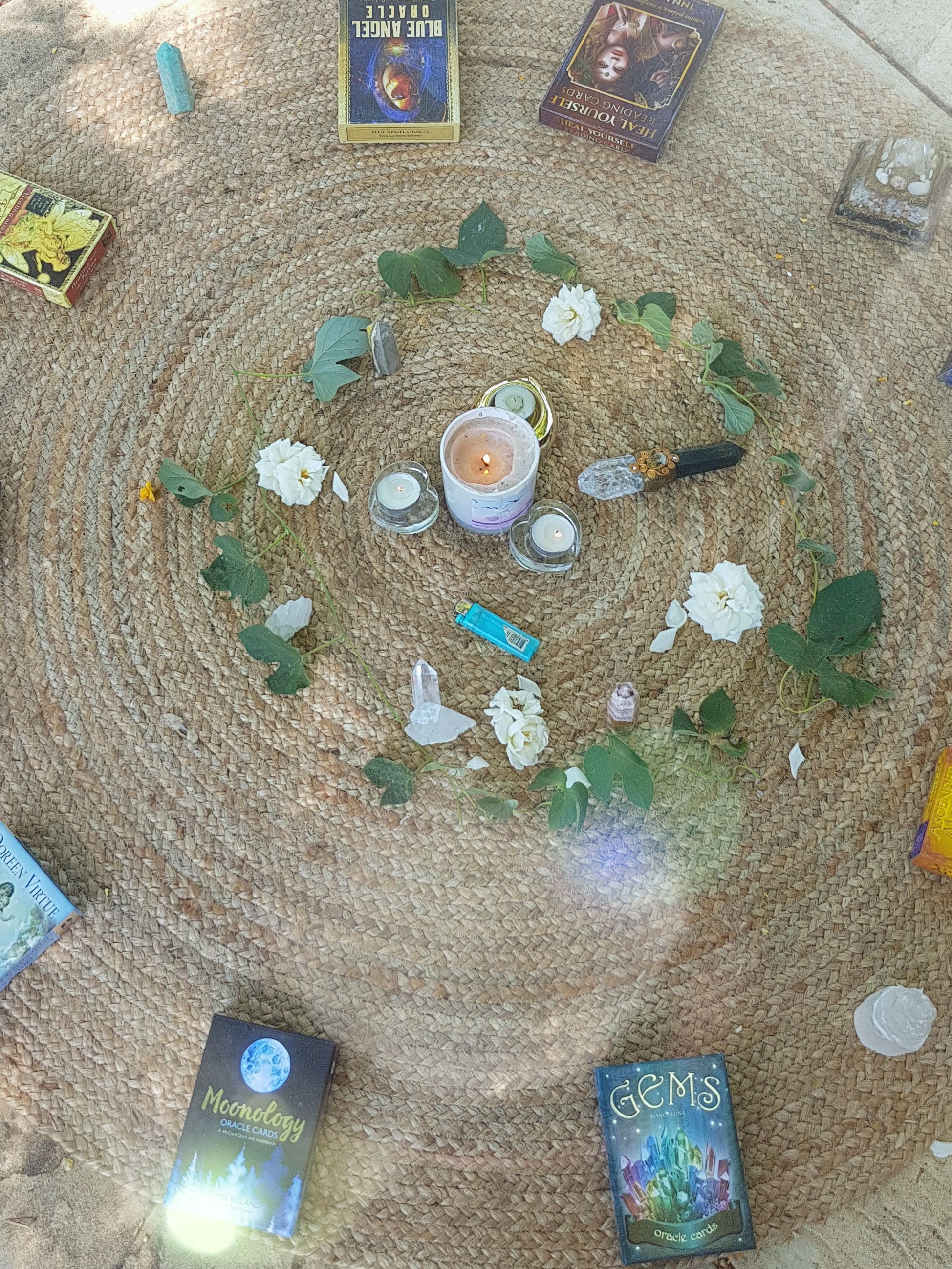 ABOUT

Call out to all mama's who are struggling with parenting or who have anxious kids!

U are not alone! Don't suffer in silence or isolate yourself. Come along for some beautiful self-care and YOU-time. It is SO healing & powerful when we hear each other's stories & connect with like-minded women.

Every emotion we feel when we're parenting, whether it be positive or negative, affects our chakras (energy centres) Katy has created a series of Sacred Circles specifically designed for mum's with anxious kids, but also bringing in the different aspects of each chakra, working through each one each session. We start on the 30th Jan with the root chakra.

Every fortnight for 3 months, we go on a journey with our sister's, raising and holding space for each other and healing our own wounds so we can clear the pathway for our kids.

Katy Furnival, Kinesiologist for 13 years and Inspirational Guide will be using energy techniques, movement, sound, essential oils, cacao and other beautiful methods of healing to help re-balance our chakras.

And then we have special guest ❣Goldie Wildheart, renouned Breathwork facilitator, Shaman and Sound Healer. She is also no stranger to parenting with challenges. As an added bonus to our Circle, once a month she will give us a taste of different types of breathwork relating to each chakra and finish off with some beautiful sound.

Each Circle will be different, but there will always be connection, healing, laughter and probably a few tears!

This is going to be such a beautiful, healing journey of self discovery and growth, whilst we hold each other's hands through it all. By the end of it you will leave feeling amazing and more confident, empowered and connected.
💜💜💜💜💜💜💜💜💜💜💜💜💜💜
Bring a journal, pen & water bottle
Optional: your fave oil, fotos of yr kids (for healing) & anything sacred u would like to place on the altar ❤ And if you would like, wear or bring something to match the colour of the chakra we are working on (Eg: Root Chakra Circle wear red, Sacral wear orange, etc)

Dates & Description:
10am -12pm Maida Vale *Address TBA upon purchase of ticket

30 Jan ❤ Root Chakra Connection to 'tribe', grounding, security
+Special Guest Goldie Wildheart ❣

13 Feb 🧡 Sacral Chakra Relationships, creativity, desires

27 Feb 💛 Solar Plexus Self esteem, joy, anger, empowerment
+Special Guest Goldie Wildheart ❣

13 Mar 💚 Heart
Love, comassion, anger, forgiveness

27 Mar 💙 Throat Communication, self expression, fear of judgement
+Special Guest Goldie Wildheart ❣

10 Apr 💜 Brow
Intuition, clarity, wisdom

24 Apr 🤍 Crown
Divine connection
+Special Guest Goldie Wildheart ❣

Individual Sacred Circles $44 (+ $1 b/fee)
OR purchase all 7 for the price of 6 💜 $264 (+ $1 b/fee)

No pressure to come to every circle but your commitment to the full journey will benefit you hugely!

Only 10 spots available to keep it intimate. Bookings essential as this will be a sellout!