Blood on the Wattle
(after a poem by Henry Lawson)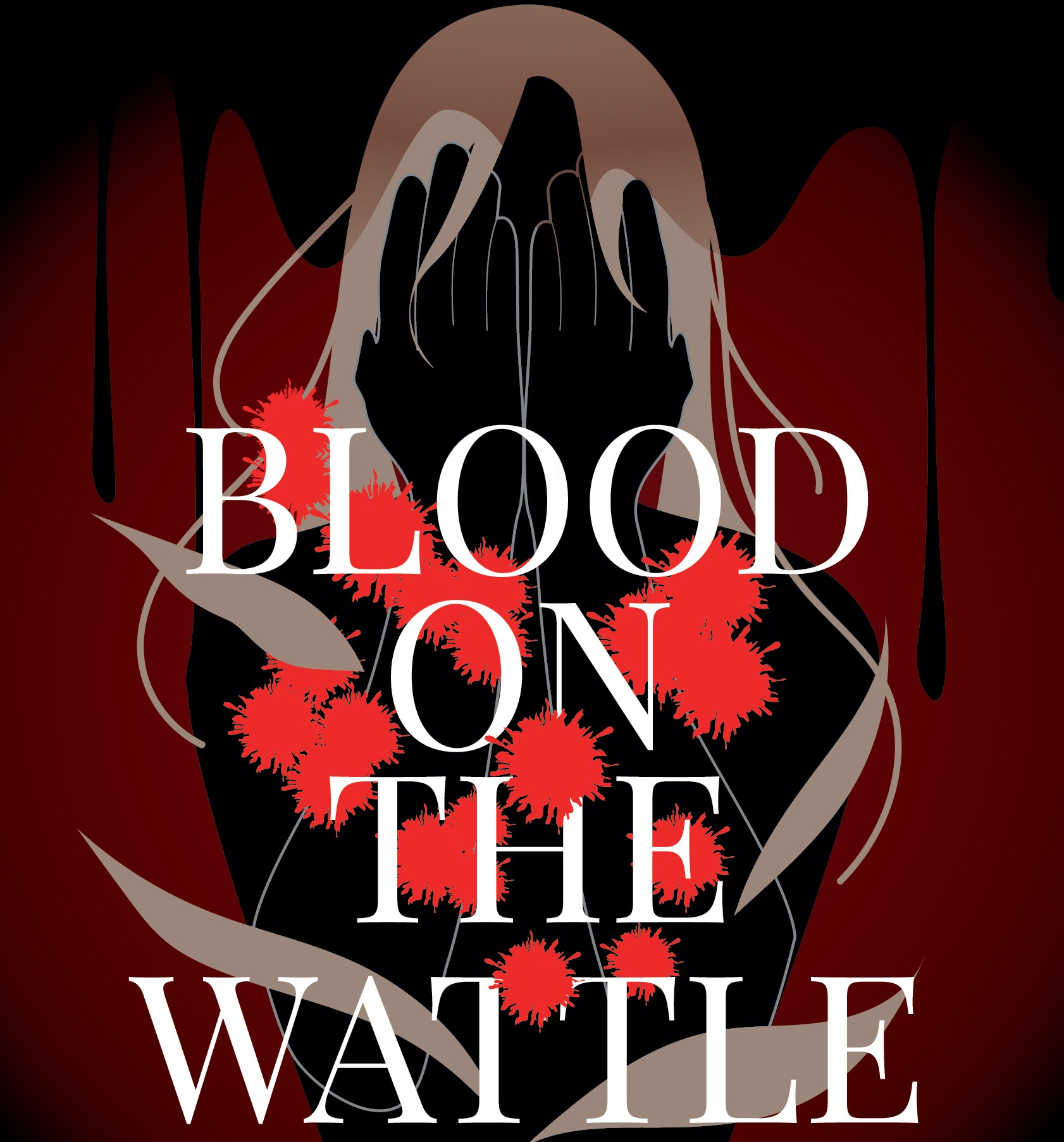 About
"Blood on the Wattle" is a piece of political theatre with general appeal, as well as depicting issues of climate change, mining, staff relationships, parties, border security and refugees, that are directly relevant to Australia today. Who said politics could not be entertaining? The play is fast paced, as two characters and two pasts come into collision, that glimpses a way forward. It has adult themes.
Cast
Befrin Axtjärn as Vania Azadi.
Ken Welsh as Karl Matters
Kloud Milas as Louise
Written and directed by Geoffrey Sykes
"Blood on the Wattle" was developed by the author and cast during the 2021 Covid lockdown. Befrin Axtjärn's parents were refugees from Iran, and she brings passion, memory and remarkable acting strength to her role as Vania Azadi. Ken Welsh is convincing as the disgruntled middle aged Australian politics, and Kloud Milas is faultless as his ambitious young office staffer. Geoffrey Sykes is a highly experienced and well known writer and director, and feels theatre can refresh debate and language at a time when politics can seem confused and difficult.
SESSION ONE
Friday 25 (Preview)
Saturday 26 March - (Opening and Premiere performance)
Richard Wherrett Studio, Roslyn Packer Theatre
22 Hickson Street
Walsh Bay NSW 2000
SESSION TWO
Thursday 31st March to Saturday April 9
LOCATION
Chippen Street Theatre
Level 1, 45 Chippen street
Chippendale NSW 2008
Covid: Performances at both venues require masks . No vaccine certificate is required. The theatres undertake cleaning and other protective measures.