P&F March 2022 Camping Trip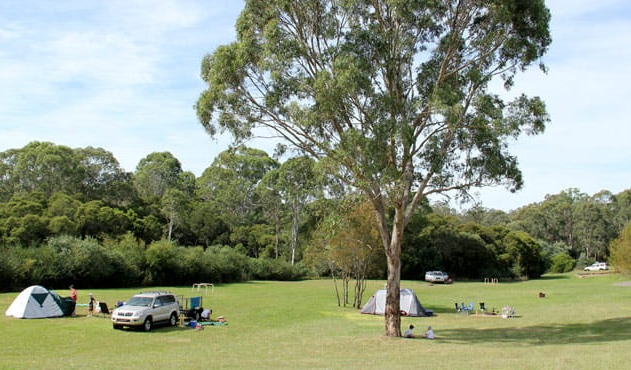 Description
P&F CAMPING Trip Friday 18th March - Sunday 20th March 2022
Venue
Bents Basin Campground
Yury & Mary Glikin on emanuelschoolcamping@gmail.com
Frequently Asked Questions
What time on Friday does it start ?
The school allows anyone going on the camping weekend to leave at 1.20pm on Friday. Some families leave then while others leave after school/work.
Can we come just for the day on Saturday or Sunday and not stay overnight?
For sure! This is encouraged for anyone who doesn't want to miss out. However, it is advised that you rather come on the Saturday as most people will be busy packing up on the Sunday.
Is it open for Year K students as well?
Definitely, the camping trip is for families of ALL kids at Emanuel.
What equipment would I need to bring?
No equipment is provided so you will need to bring your own gear. However, a lot of equipment can be shared so we encourage you to arrange to share certain things with friends.
Do I need to buy all the equipment?
While you may choose to buy all your camping equipment, you can borrow a lot from friends who won't be using their camping gear over that weekend. You can also share a lot of equipment like tables, stoves, food, picnic rugs etc. Just arrange in advance with friends and it will save you a lot of money and also space in your car.
Where can I buy camping equipment?
The following are major stockists of camping gear and their prices are very reasonable. For the more costly equipment, shop around online before buying as you may find some good deals.
Will there be other non-Emanuel School people staying at the campsite?
Yes, the campsite is not exclusively for Emanuel School and there might be other people camping in the area.
I don't know how to put up a tent. Will someone help me?
Yes, there are always fellow campers with experience who will be more than happy to help you erect your tent and give you advice and tips about camping in general. Don't be shy to ask for help!
What food should we bring?
Make sure you bring at least 10 litres of water for cooking and drinking. It is highly recommended that you co-ordinate a menu with a friend or friends and each brings certain items. It makes packing a lot easier, is cheaper and avoids duplication of cooking etc. It is always advisable to bring some prepared or ready-made food for the Friday night as after a long week, driving and putting up a tent, one won't want to stand and cook.

I am a smoker. Can I smoke at the campsite?
No, this is a strictly no smoking site.
What if it rains?
Rain is always a possibility and in most cases would be short lived and won't be a major inconvenience. the kids generally have a lot of fun splashing through the puddles. It is recommended you bring a gazebo or share one with a friend, which offers further shelter. There are also some permanent shelters next to the toilet blocks at the campground.
Are there facilities and toilets?
Yes, there are hot showers and flushing toilets. There are a few gas BBQ's.
Can we have fires?
Yes, there are quite a few fire pits at the camping ground. You do need to bring your own firewood. If there is a total fire ban put in place by the National Parks, no fires will be allowed.
Get directions