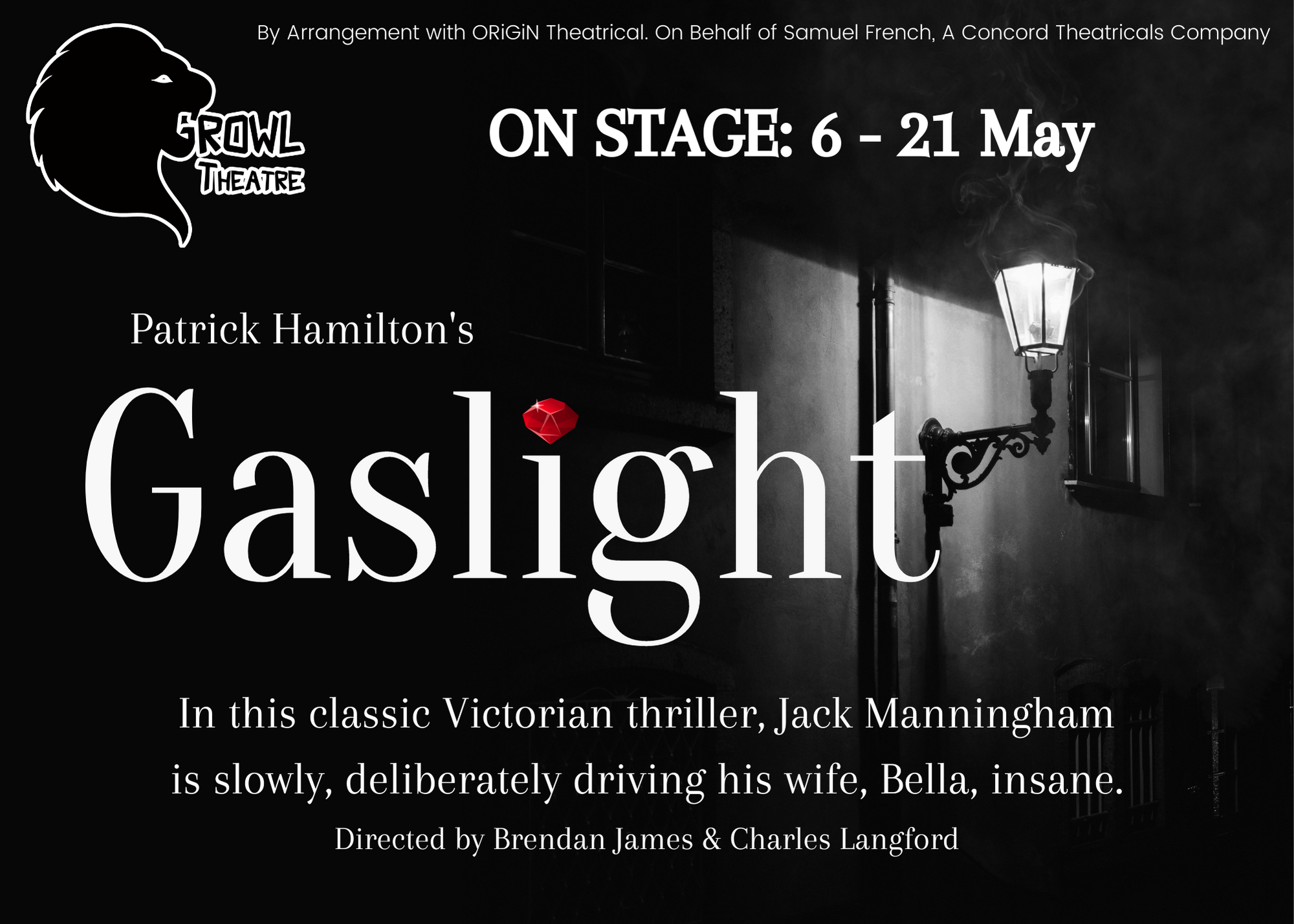 Gaslight - by Patrick Hamilton

Jack Manningham is slowly, deliberately driving his wife, Bella, insane. He has almost succeeded when late one evening, a stranger comes to the house while Jack is out and explains he is there to help Mrs. Manningham.

Who is this man and what secrets does he know? Why is Jack tormenting his wife? Is Bella truly going mad? This Victorian thriller will keep you on the edge of your seat as you discover the mysteries of the Manningham home.
Times
Friday & Saturday shows start at 7:30pm.
Sunday matinee show starts at 2:00pm.
The doors and bar open 30 minutes before the show. The bar also opens at interval selling refreshments.
Location
Windsor School of Arts
381 Lutwyche Rd, Windsor QLD 4030
Contact Details
Under the Queensland Government's Public Health and Social Measures linked to vaccination status Direction, anyone entering Growl Theatre aged 16 years and over must be fully vaccinated or medically exempt. All patrons over the age of 16 years will be required to register through the Check In Qld app and to provide proof of vaccination (or medical exemption) at time of entry.
Masks are mandatory at Growl Theatre, and we ask that you bring your own mask to the theatre with you.
Maintain physical distancing (1.5m)

Wear a mask when distancing is difficult

Maintain good hand hygiene

Stay home when sick

Check In Qld app for effective contact tracing

Get vaccinated