Cameragal Montessori Infant and Toddler Program
Cameragal Montessori Playroom - 54 High St, North Sydney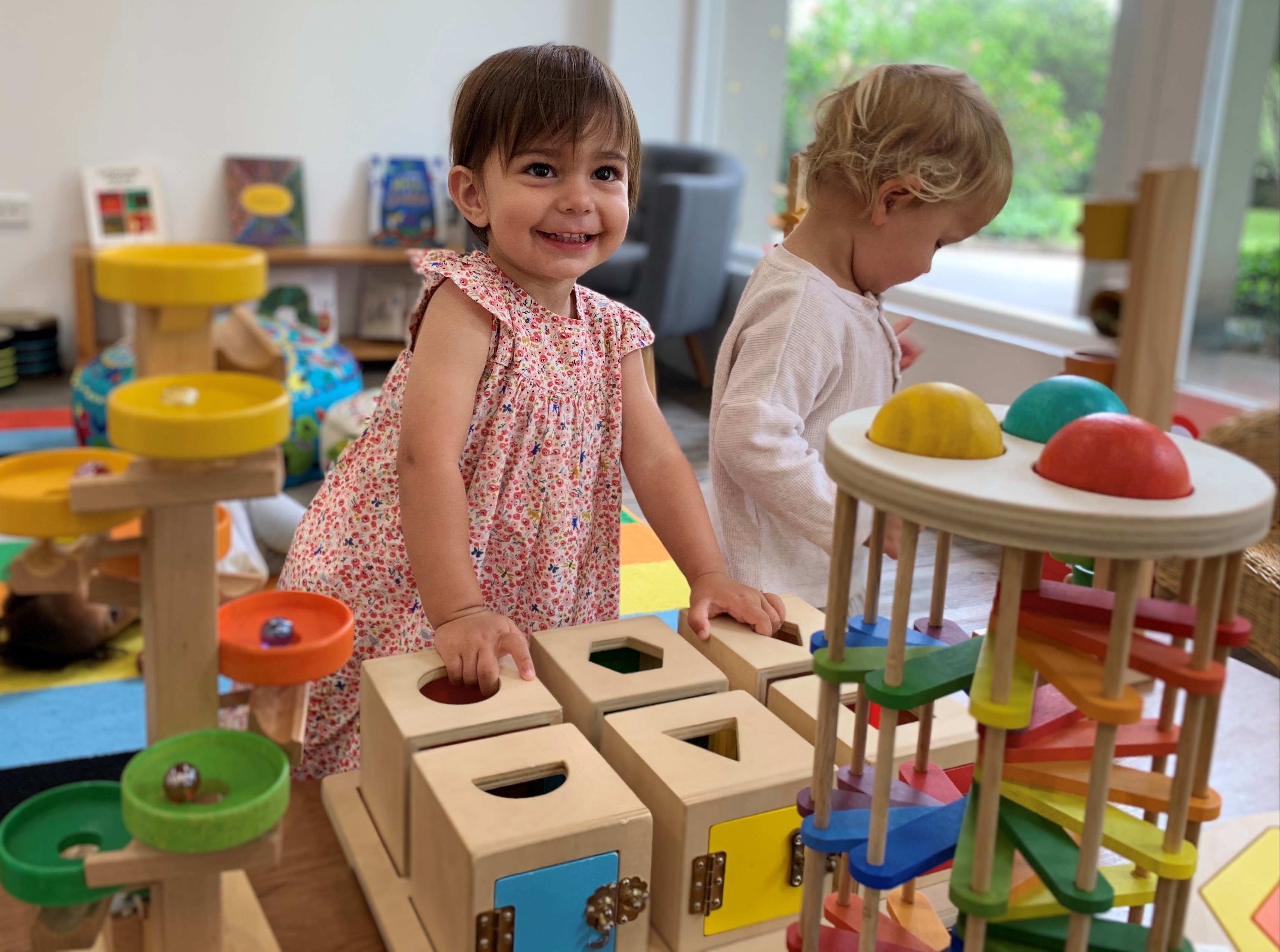 Cameragal Montessori School 0-3 Program
Term 2 classes for 2022
will commence on Monday 2 May and finish on 27 June 2022 (8-week term)
Cameragal Montessori Infant and Toddler environment is created specifically to support each stage of the child's development. Our beautifully prepared environment is a neat, orderly, and intimate space that focuses on the development of movement and the refinement of language. It lays the foundation for life as the first three years of life are the most fundamental of children and their potential.
The Parent Toddler Program provides structured, individualised developmental activities that develop:
- basic self-confidence & faith in themselves
- nurturing the child's urge for independence
- building self-esteem and confidence
- developing their concentration span
- developing fine motor skills
The program provides age-appropriate, real-life practical experiences to foster the development of these life skills.
Our Montessori Teachers
Peta Gibson is an experienced Infant and Toddler specialist. She is an AMI qualified Birth to three teacher and is in the final stages of completing her Pikler Pedagogue qualification from the Pikler Institute in Budapest this term. Peta has completed the RIE Foundations training at the RIE centre in Los Angeles, is trained as a birth and postpartum doula and has trained with CalmFamliy in the UK. Peta has presented keynotes and workshops at Montessori conferences in Australia and internationally.
She has a wealth of knowledge and experience and has worked with families for over fifteen years but credits her greatest lessons to the experience of raising her own five children.
Cameragal Montessori School 0-3 Program
54 High Street
North Sydney, NSW 2060
Vicki Allison - Enrolment Manager
E: admin@cameragal.nsw.edu.au
Ph: 9954 0344
W: www.cameragal.nsw.edu.au
Get directions