2022 Festival of Embodiment And Sexual Transformation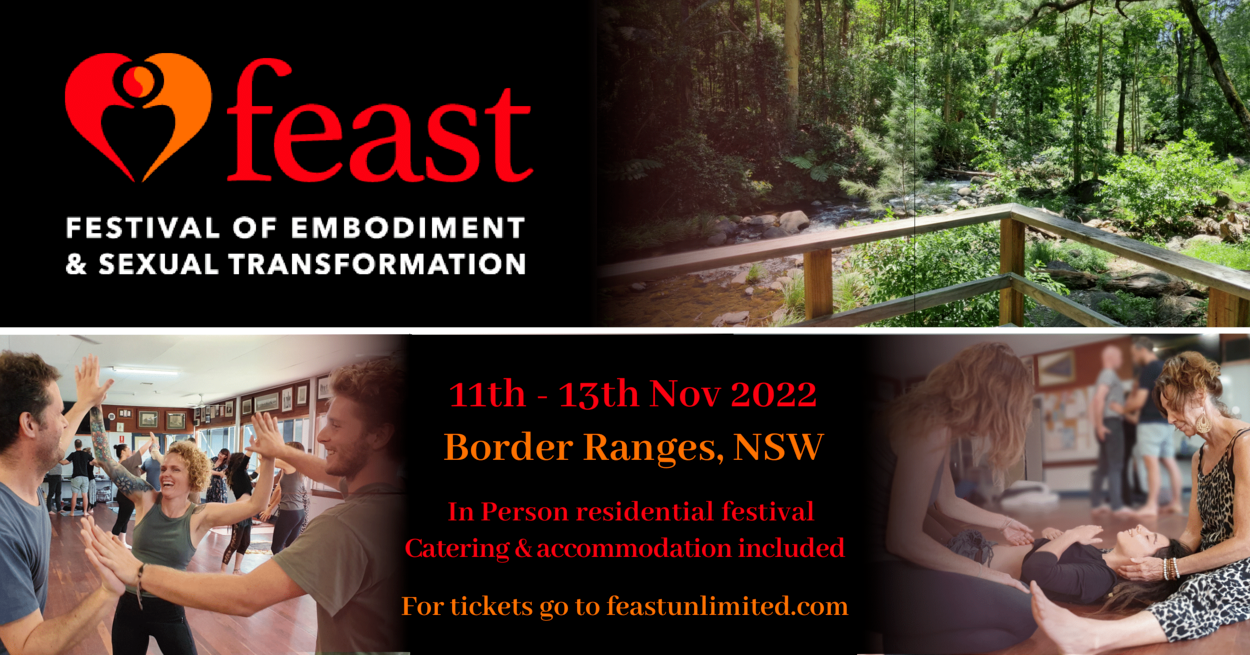 We are suuuper excited to be bringing you FEAST, a juicy jam packed 2 and a half day residential, fully catered festival in the lush sub tropics of New South Wale's Border Ranges.

The 2022 Festival of Embodiment and Sexual Transformation is a joyful celebration of Eros that facilitates expansion and transformation, empowering, nourishing and honouring our community and all those involved.

Dates: 11th - 13th November 2022

Further Details: www.feastunlimited.com/festival2022

Book Now!
Location
Private - Border Ranges NSW