RAD Mackay Autumn Course 2022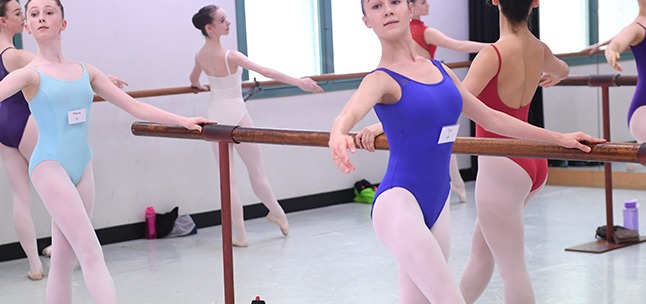 DATE
School Holidays Week 2 - Monday 11 to Thursday 14 April 2022
ABOUT
This is a great opportunity to prepare for your upcoming Royal Academy of Dance (RAD) exams. Don't miss it.

The Royal Academy of Dance (RAD) invites you to participate in a series of intensive examination classes, these school holidays.

These classes are taught by an experienced RAD examiner or tutor with a focus on coaching the syllabus and will help you prepare for your RAD exams.

Don't miss this great opportunity to learn from an examiner/tutor and improve your ballet skills.
Be quick - classes limited to 25 students each
Entries Close Monday 4 April at 8:00am
Please note, students attending the course should have a sound knowledge of the syllabus and their chosen variations, in order to gain the most benefit.
Timetable: Monday 11 to Thursday 14 April 2022
Grade 2 - Mon, Tues, Wed, Thurs - 9:00am to 10:00am

Grade 3 - Mon, Tues, Wed, Thurs - 12:00pm to 1:00pm

Grade 4 - Mon, Tues, Wed - 2:00pm to 3:30pm

Grade 5 - Mon, Tues, Wed - 4:00pm to 5:30pm

Intermediate Foundation - Mon, Tues, Wed - 3:00pm to 5:00pm

Intermediate - Mon, Tues, Wed, Thurs - 10:30am to 12:00pm

Advanced Foundation - Mon, Tues, Wed, Thurs - 1:00pm to 2:30pm

Advanced 1 - Mon, Tues, Wed, Thurs - 8:30am to 10:00am

Advanced 2 - Mon, Tues, Wed, Thurs - 10:15am to 11:45am
Studio 53
53 Gregory Street, Mackay