Little Women - The Musical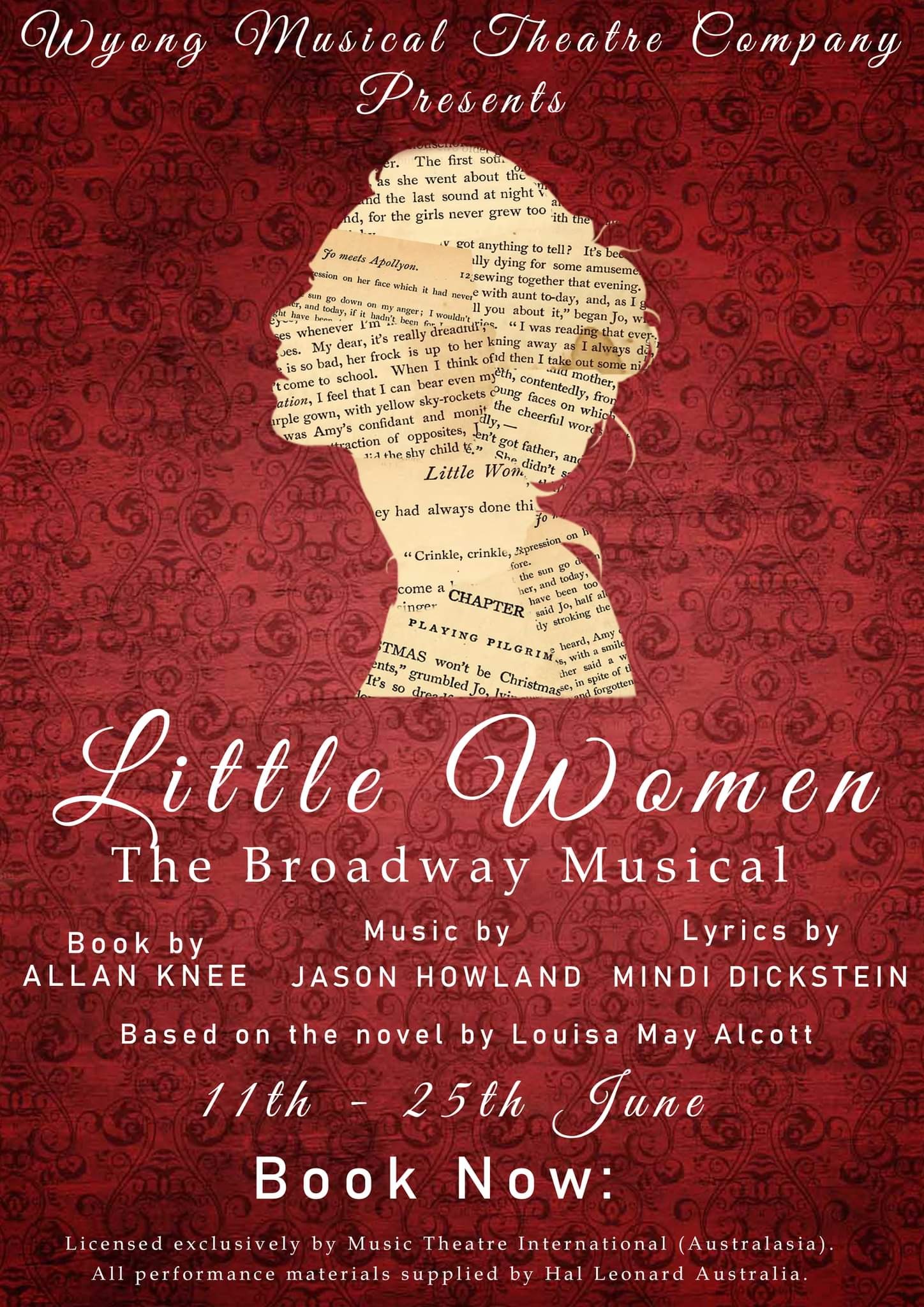 About
Based on Louisa May Alcott's life, Little Women follows the adventures of sisters, Jo, Meg, Beth and Amy March. Jo is trying to sell her stories for publication, but the publishers are not interested – her friend, Professor Bhaer, tells her that she has to do better and write more from herself. Begrudgingly taking this advice, Jo weaves the story of herself and her sisters and their experience growing up in Civil War America.
Please note: Row A is the only row without stairs. Rows C, E & G are the front row of each riser.
Doors will open 20 minutes prior to your performace beginning. Light refreshments including tea, coffee, cold drinks and snacks are avilable for purchase. Please present you tickets to ushers upon entering through your ticketed Door Number.
Tickets are NON Refundable.
Location
Wyong Grove Seating 2022
1 North Road, Wyong NSW 2259