Comedy Hypnotist Matt Hale
ABSOLUTE CHAOS!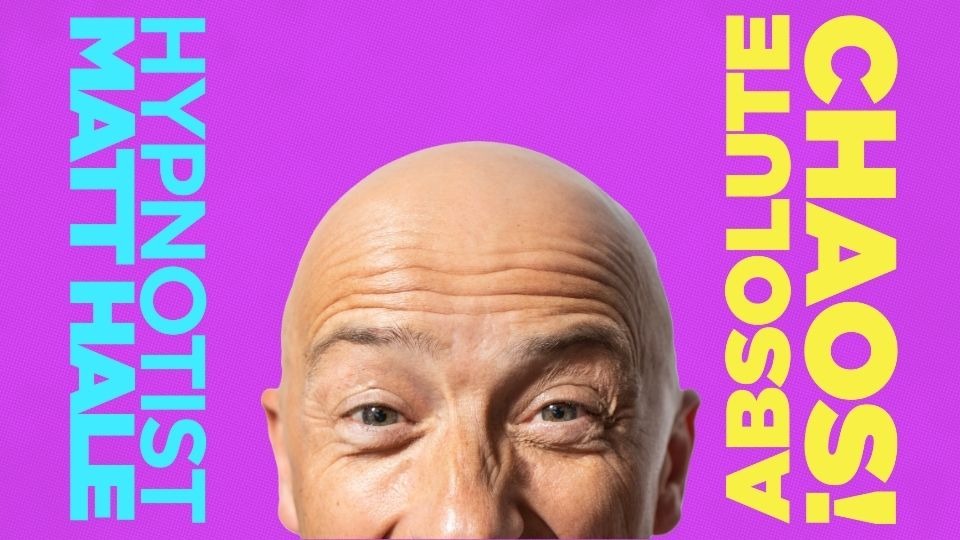 About
'Incredibly funny, the right amount of crazy & a whole lotta fun" Urban List
Must-see award winning Comedy Hypnotist Matt Hale hits Trinity Beach Sports Club with his fun show & BIG party vibes! Fresh from performing to packed audiences at Fringe World Perth, Adelaide Fringe and Northern Australia Arts Festival! Enjoy from onstage or in audience (you choose!)

★★★★★ 'Absolute Chaos is all about happiness, inclusiveness, and a rollicking good-time all wrapped up in a fast-paced one-hour show.' SeeDoEatReview 2022
★★★★½ 'Just as the title suggests, hypnotist Matt Hale brings absolute chaos in his new comedy show. Using volunteers from his enthusiastic crowd, Hale takes both them and the rest of the audience through an hour of untamed laughter and I-can't-believe-he's-doing-this hypnotic techniques. Hale uses his abilities to present a mind-blowing display of the power within the human brain.' The Advertiser 2022
★★★★★ 'If you haven't seen Hale in action before, this is a must-see, must-do experience. If you have seen him before, it's still a must-see.' Fringefeed 2022
★★★★★ "Had the crowd roaring with laughter" Perth Happenings 2021
★★★★★ SeeEatDoReview 2021
★★★★½ 'Electrifying - doesn't miss a beat!' Fringefeed 2021
★★★★½ "loud, fast, a wild ride & laugh a minute scream!' Hi-Fi Way 2021
★★★★ "Hale makes the Duracell bunny look lazy!' The Advertiser 2021

Comedy Hypnotist Matt Hale shares his modern brand of hypno laughs - no swinging watches & 100% chicken free!
Book now!
Date
Saturday 9 July 2022 8:00 PM - 9:15 PM (UTC+10)
Location
Get directions
Trinity Sports Club
1 Nautilus Street, Trinity Beach Qld 4879