Wildlife Habitat & Seed Collecting Workshop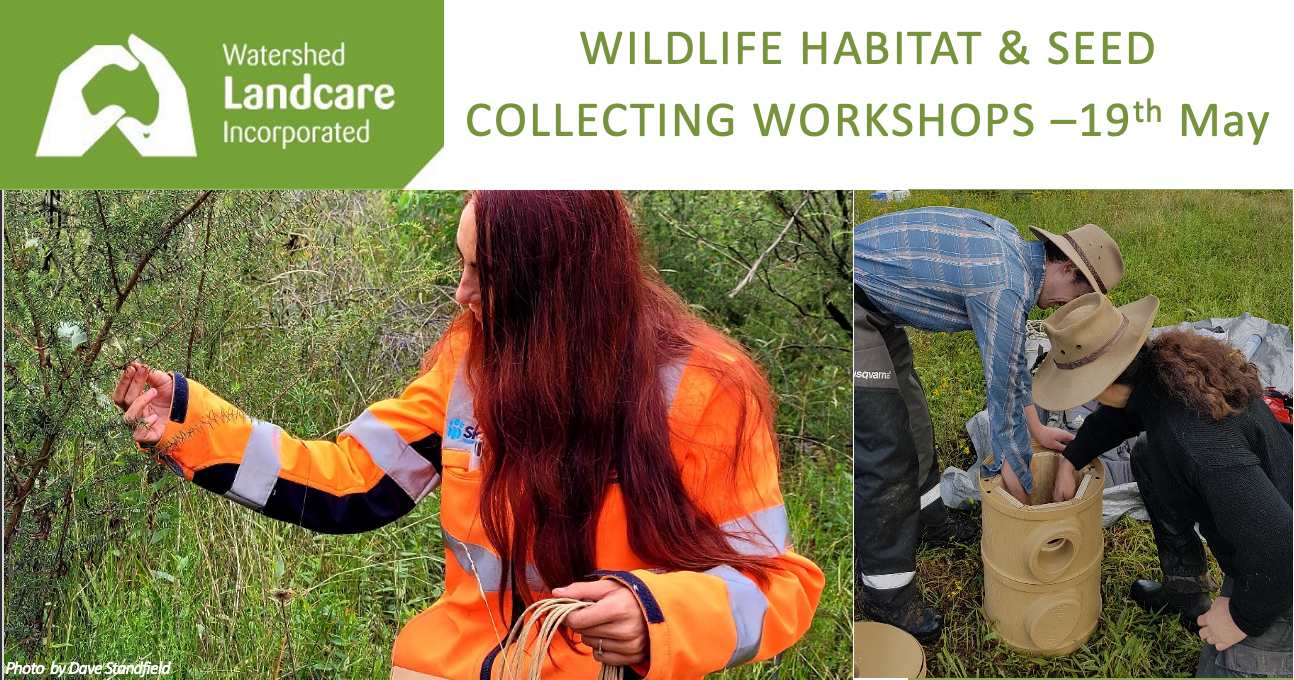 Two FREE workshops to learn more about;
local flora, and how to collect and propagate its seed,
Our native fauna, its habitat needs and the role artificial hollows might play.
Morning Seed Collection Workshop – Meet at 9.30am for a cup of tea before joining skilled botanist, Dave Standfield to learn how to collect native seed, prepare and store it and tips on germination.
Make the most of our visiting experts over Lunch – Found a plant that you just can't identify? Pop it in a bag and bring it along and see if our guests can help you.
Afternoon, Nest Box Installation & Habitat Talk – From 1pm ecologists, Mick Callan and Carl Tippler will discuss the role artificial hollows can play in a fire affected landscape. Watch as Carl & Mick install their Habitech nest boxes. The Habitat Innovation team have recently completed fauna & flora surveys in the immediate area and will also discuss what they found.
What to bring: Covered footwear & appropriate clothing (jumpers and raincoats) and cameras are welcome.
SPECIAL GUESTS
David Standfield, Skillset
Mick Callan and Carl Tippler, Habitat Innovation
Location
"Muldurie"
1678 Cox's Creek Road, Coxs Creek NSW 2849
This Watershed Landcare project is supported by the Australian Government's Bushfire Recovery for Wildlife and Habitat Community Grants Program