Maestro Impro™ - Student Edition!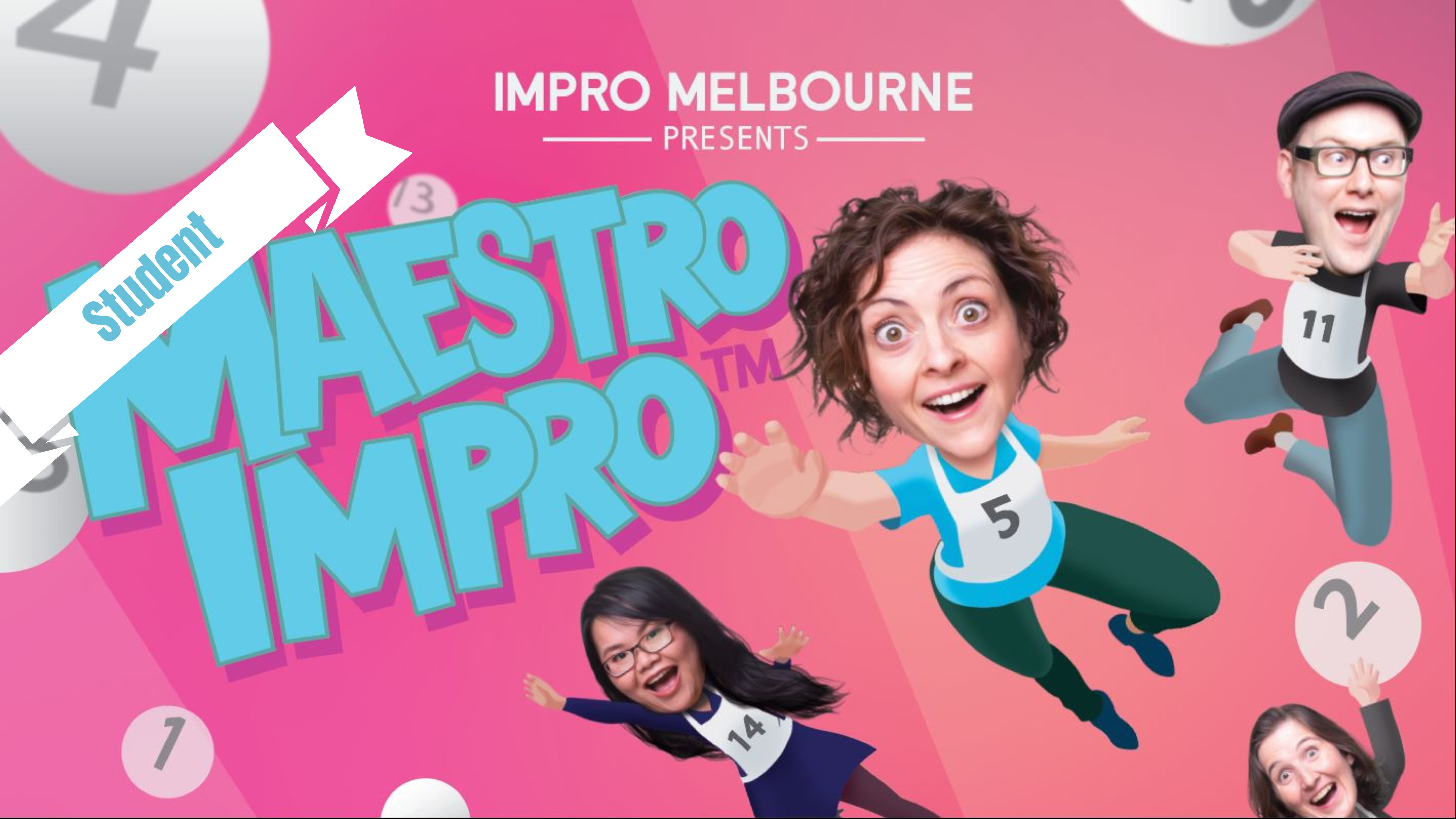 About
Maestro Impro returns to the Motley Bauhaus for one night only!
Impro Melbourne Rookies and students battle it out for the Maestro title, where the fate of the players rests solely in the hands of you the audience.
Rivalry is fierce, with the cast competing in a series of scenes, songs or games that culminate in an audience vote to decide who is eliminated and who advances to the next round. It's a wonderful night of family-friendly fun with each player hell-bent on winning.
Impro Melbourne students and rookies, some of whom have played for years and some who will be on stage for the first time!
There will be laughter. There will be risks. There will be a cut-throat competition. And at the end of each night, the only player left standing will be The Maestro™.
We are happy to work with you to accommodate your accessibility needs -please contact us to have a chat -
ad@impromelbourne.com.au
or 0449 220 124
'...A great night's entertainment for groups and friends.' - WeekendNotes
"I am going to add a new affliction to the medical journals: 'Face-ache – a condition caused when an individual laughs and smiles for such an extended period of time that their face aches.' I got face-ache at Sunday night's 'Maestro Impro'™, a generous two-hour helping of improvised scenes, skits and masterly impro battles presented by Impro Melbourne." - plus ones
Location
The Motley Bauhaus
118 Elgin Street, Carlton VIC 3053