OneCare for Geelong Fundraising Dinner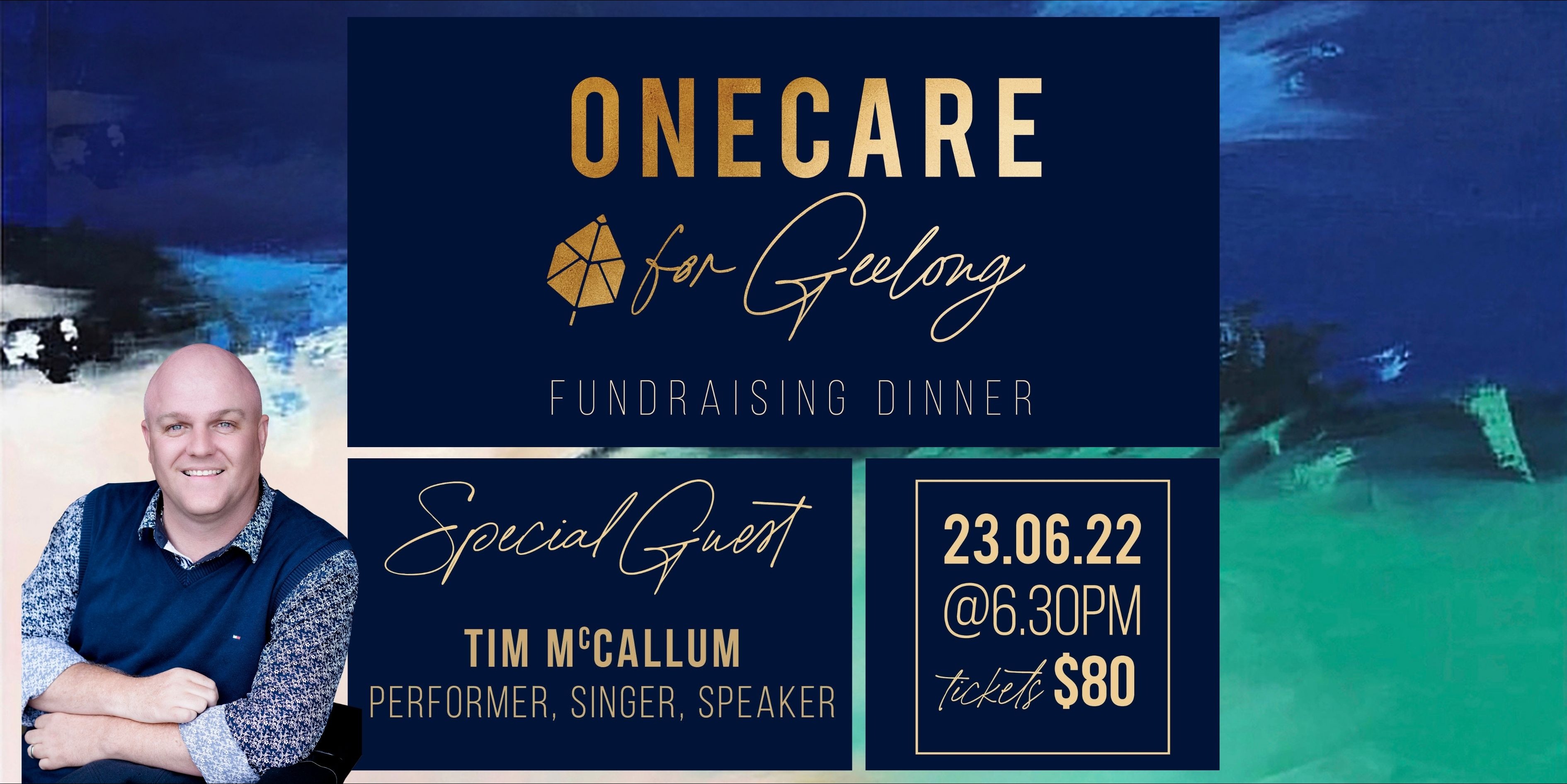 About
OneCare's major annual fundraising event is coming up very soon, and we'd love you to join us! All funds raised will go directly towards the cost of OneCare Geelong's programs that suppport the people in our community who are disadvantaged, socially isolated and marginalised.
We are thrilled to be hosting our event with the incredible Truffleduck team again this year! We will hold our event at the gorgeous Balmoral site in Fyansford where our guests will be treated to a 2 course meal with drinks included.
We are thrilled to have the remarkable Tim McMullum as our guest speaker and perform for the evening. Tim is one of Australia's most loved local vocalists, with incredible talent and an inspirational spirit. We can't wait to hear his story and listen to him sing, you are not going to want to miss this!
Our fundraising event would not be complete without a raffle and charity auction! We have lots of incredible items up for grabs, so make sure you click the link for more details.
To book your tickets simply click on the Book Now link. Choose an available table, then select either individal tickets or a table of 10. Make sure you tell your freinds which table number you have selected, so they can book remaining seats on your table!
Location
Get directions
Truffleduck
Balmoral 66 Hyland St, Fyansford, VIC 3218