Walk in Wings by Sunshine Butterflies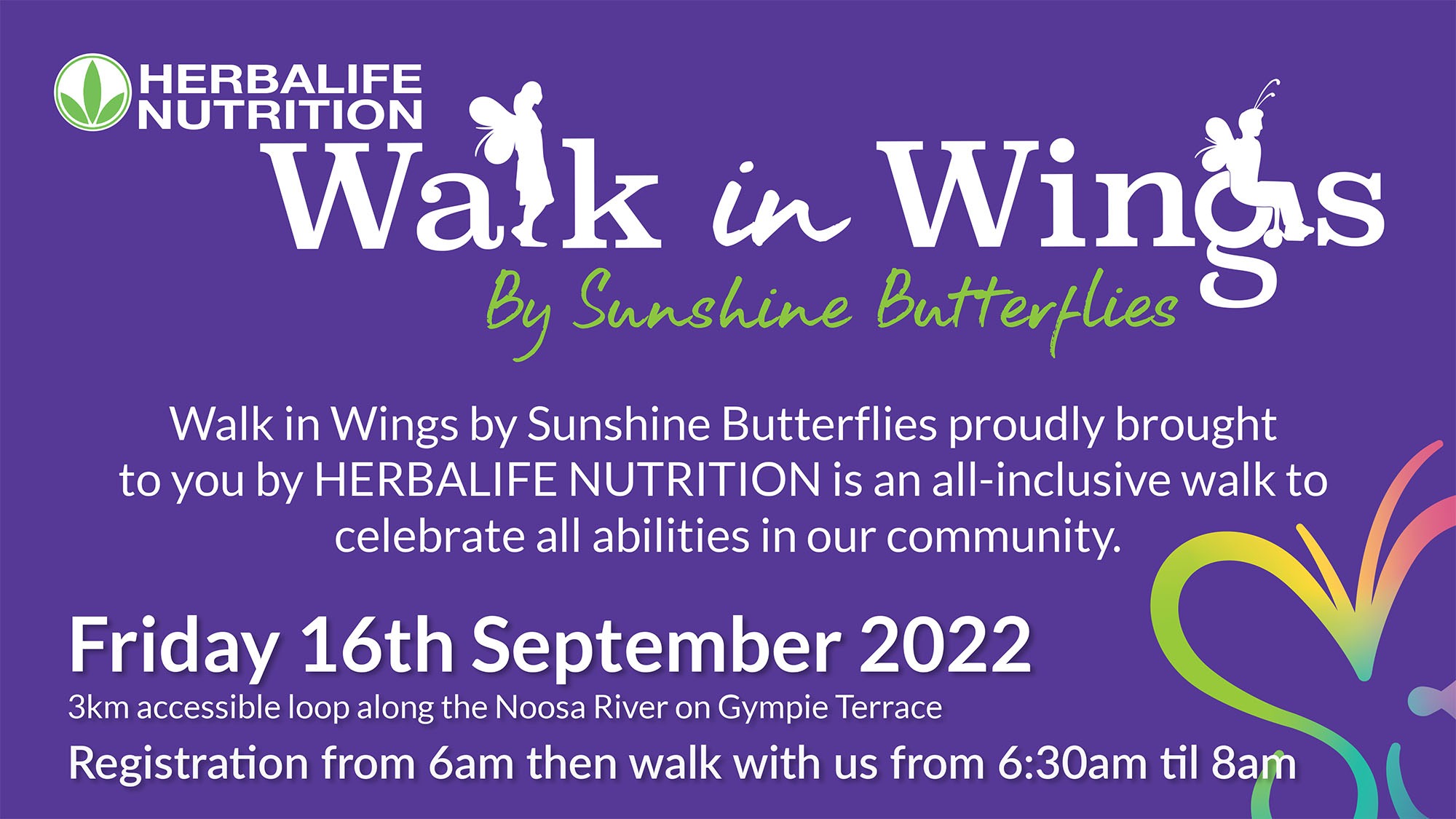 DATE: Friday 16th September 2022
TIME:
Registration from 6.00am, walk starts at 6.30am - 8.00am
LOCATION: Quota Park, Noosaville QLD 4566
Walk in Wings by Sunshine Butterflies proudly brought to you by 'HERBALIFE NUTRITION" is an all-inclusive accessible 3km walk along the Noosa River which aims to celebrate all abilities in our community. This event is designed to promote whole-community inclusivity and will unite schools, community & sporting groups, businesses, and the general public from all walks of life.
**If you have registered before 12 noon on Wednesday 14th September you will go into the draw to win a prize thanks to Able Digital Wellness.
Prize: Samsung Galaxy A7 lite, Chromecast, Tee Shirt, Theraband with 12 months access to the Able Digital Wellness platform (valued at $1,192) thanks to Able Digital Wellness. The winner will be announced on Friday 16th September at the event. The winner (if not present) will be notified by phone that day.
Please note. one ticket will be given to each person who registers.
Walkers will create a kaleidoscope of colour as they embrace the playfulness of life & importance of creating an all-inclusive community in their colourful butterfly wings or in purple.
We invite you to join us in breaking down barriers and elevating awareness of our neighbours and friends living with disability.
Together we can create an inclusive and accepting community for all.