May 2022 Energy Clearing Session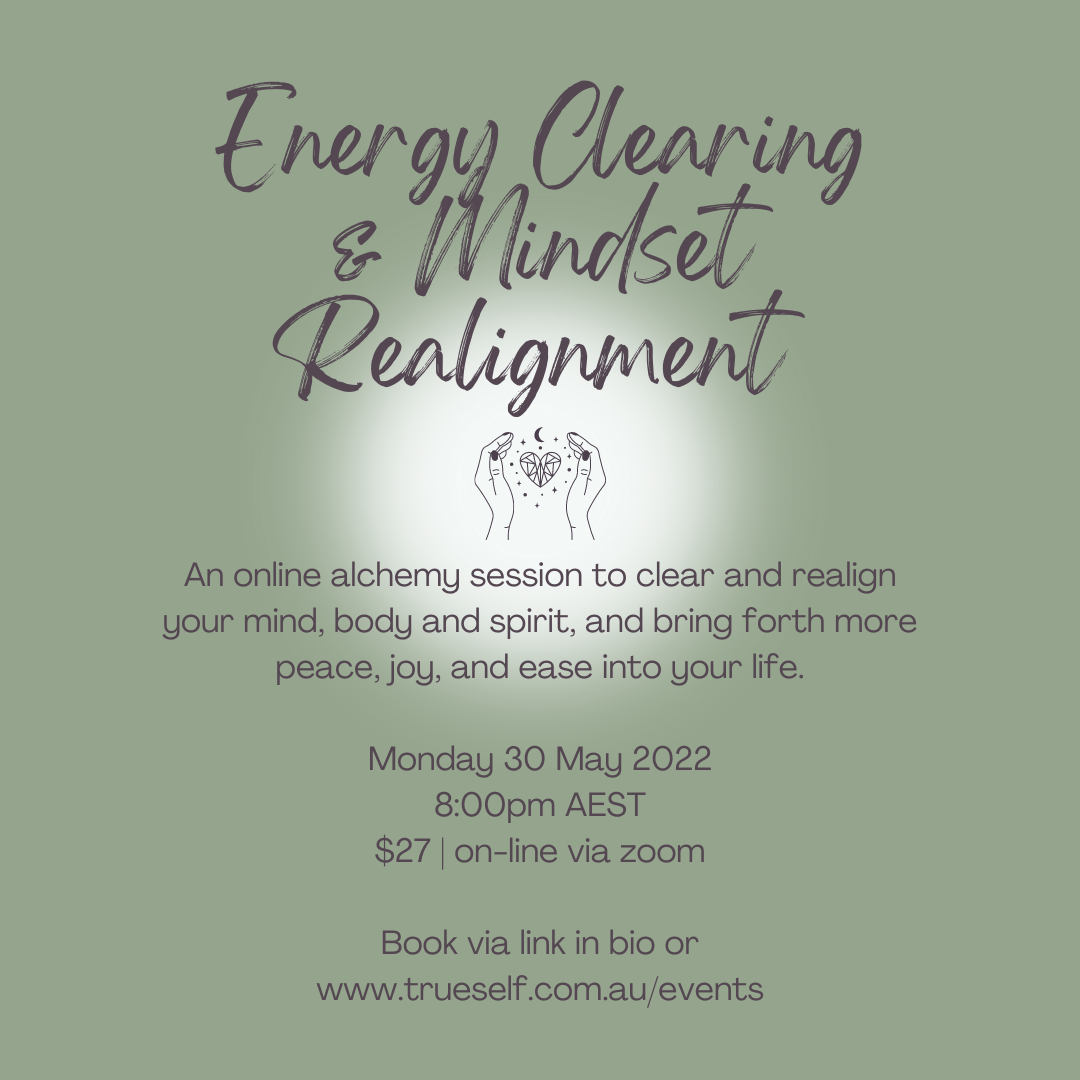 About
An online Energy Clearing session to realign the body, mind, and spirit.

Using a mix of energetic practices to help you reconnect with your true self, access your innate intelligence and intuition, and live out your life potential.

Monday 30th May 2022
8pm AEST
$27
Online Via Zoom.

All you need to do is show up and receive.

Recording available if you can't make it live.

Facilitated by Anna Grillo - Energetic & Mindset Mastery Coach, Kinesiologist, EFT Facilitator + Trainer.
Location
Online event access details will be provided by the event organiser