STEP Queensland 2022 Emerging Professionals Event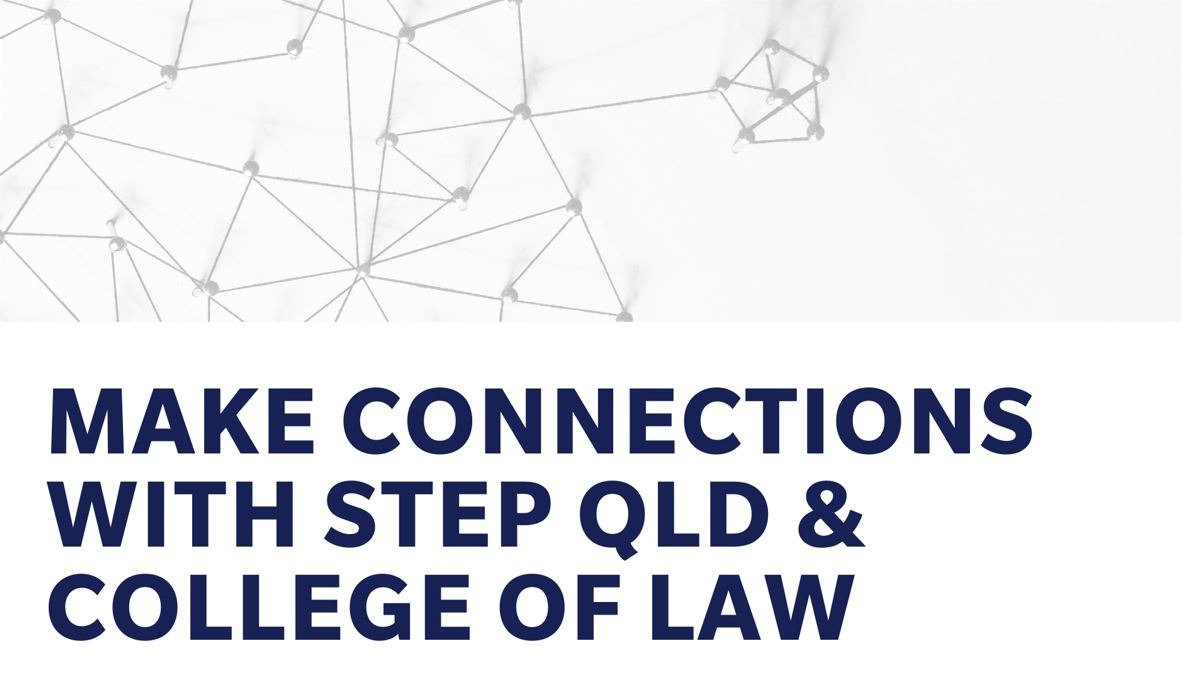 This seminar is designed for early career professionals and professionals interested in a career specialising in trusts and estates. Whether you are a lawyer, accountant, financial advisor, trustee company employee or any other professional interested in trusts and estates, we would love to see you there.
EVENT INFORMATION
Join STEP Queensland and The College of Law for an evening of networking and a panel seminar with three established Trust and Estate professionals. They will talk about their career journey and lessons they have learned along the way. They will also share strategies to develop trusts and estates specialist knowledge and tips on growing your network.
Date: Thursday 28 July 2022
Time:




Arrival: 5:15pm


Seminar: 5:30pm - 6:30pm
Networking with canapés and beverages: 6:30 - 7:30pm
Speakers:




Angela Rae will chair a panel seminar with Zinta Harris TEP, Resolve Estate Law, Melanie Costin TEP, T & E Accounting and Morgan Wass, Crown & Willow Advisory Group.
Topic:

The p

anellists will share their career journey, lessons learned along the way, strategies to develop trust and estates specialist knowledge and strategies to grow your network.
It will be an interactive session, so feel free to raise your questions and comments.
TICKETS
Seminar Tickets:
Members & Non-Members: $30.00 (In-Person only)
In-Person Inclusions:
in person attendance for the event held by STEP Queensland and The College of Law; and

a light cocktail reception and networking opportunities.
The number of 'in person' tickets offered is limited.

In-person attendance is subject to COVID-19 restrictions and procedures, please read the terms and conditions for in-person events to understand your obligations and the policy if in-person events are cancelled.
TERMS AND CONDITIONS
Please review the ticket terms and conditions before you purchase your ticket.
SPECIAL THANKS TO OUR CO-HOST | THE COLLEGE OF LAW
The College of Law is the school of professional practice for lawyers in Australia and New Zealand. We are also the largest provider of practice-focused legal education in Australasia.
Our mission is to deliver innovative, practice-focused and flexible education and training to enhance the careers of professionals in the legal services industry.
OUR DIFFERENCE
The College of Law has been at the forefront of practical legal education since 1974. More than 60,000 of our graduates work across all facets of the industry – and we're one of the most trusted names in legal training in Australia and New Zealand.
But what sets us apart is our focus on the practical side of law and the true relevance of our training.
Location
College of Law Rooftop, Wesley House
140 Ann Street, Brisbane QLD 4000