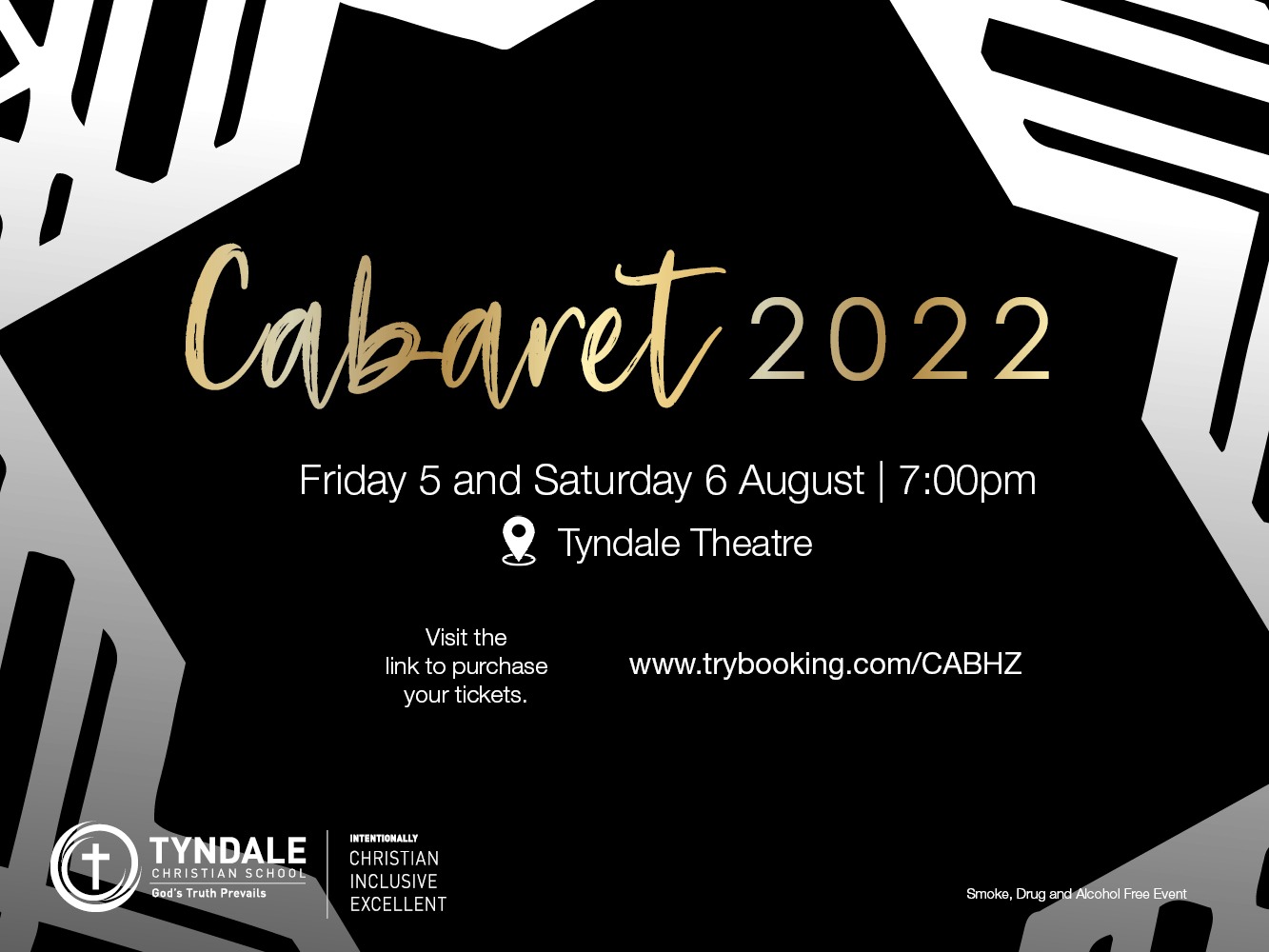 You are invited to

Tyndale Christian School - Salisbury East's
Cabaret 2022
This exciting event showcases Tyndale Christian School's many talented students with acts ranging from poetry to dance. You will be entertained in a seated, relaxed and engaging setting as you enjoy food and drink either bought from home or purchased through our booking system. Cabaret 2022 will be a celebration of performance that will bring a smile to your face and put a skip in your step.
Please note: To purchase a platter for the evening, please select 'buy more tickets' at the checkout. Upon re-selecting the night you are attending, you can view the platters available at the bottom of the page.

DATES
Friday 5 August 2022 at 7:00pm
Saturday 6 August 2022 at 7:00pm
TICKETS
General Entry $20
Full Table of 10 $180
PLATTER TYPES
Signature Platter $60
Sweet Symphony Platter $40
Artisan Platter $40
Classic Grazing Platter $30
Classic Ploughman's Platter $30
Snackers Platter $15
VENUE
Tyndale Christian School
Tyndale Theatre
50 Fern Grove Boulevard
Salisbury East, SA 5109


Contact Details
Dani Potter on 08 8282 5120 or click here to email.
OR
Jill Martin on 08 8282 5100 or click here to email.
This is a smoke, drug, and alcohol-free event.
The School's Privacy Policy sets out how the School will collect and use your personal information. The School is bound by the Australian Privacy Principles contained in the Privacy Act 1988.

The Privacy Policy is available from our website or click here to email.