SYL - Legal Practice: What They Didn't Teach in Law School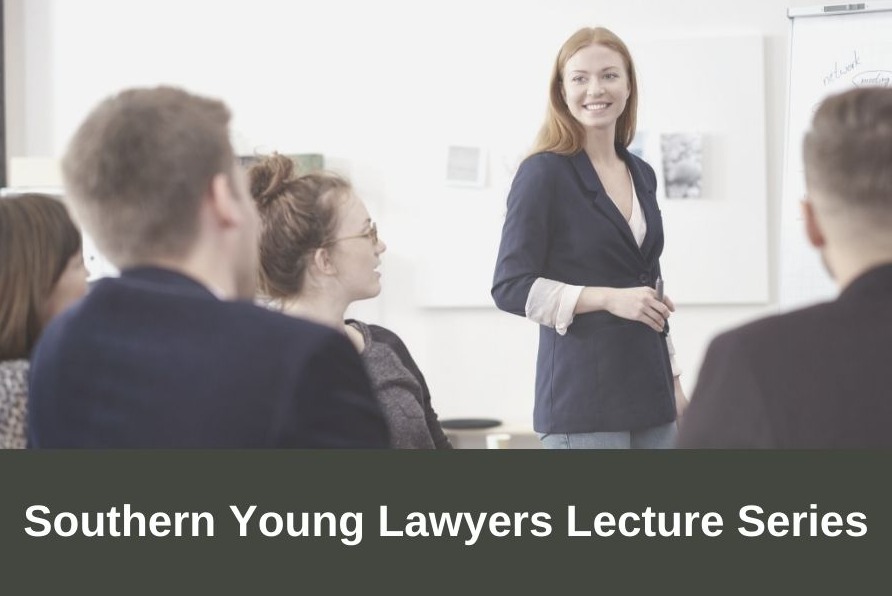 (CPD Guide: 1 PM, PS) Join the Southern Young Lawyers Committee for this enlightening and candid session with Bridget Rheinberger, Principal, Tremayne Fay Rheinberger on day to day work in legal practice and what they didn't teach you in law school.
CPD: 1 point (PM, PS)
Format: Livestreamed
Recorded: Yes, subject to presenter consent

Session outline
What skills are often lacking when you start as a grad

What is private practice all about?

How do you get ahead?
Key Takeaways
How to deal with office life

You are a business within a business

How to use the experience you have already had in your life in your practice
Presenter
Ms Bridget Rheinberger is a Principal and Director of the firm Tremayne Fay Rheinberger and specialises in the area of Wills and Estates. Bridget is known to many young lawyers in her role teaching the Wills and Estates component of the Tasmanian Legal Practice Course. She is also a regular guest on ABC Local Radio discussing her area of practice. Needless to say, Bridget is passionate about her practice area and in making it accessible. Bridget is a keen, long-standing supporter of the advancement of women in the legal profession and is a former President of Tasmanian Women Lawyers Inc. and former Director of Australian Women Lawyers Limited. She is also a Non-Executive Director of the Ian Harrington Group and a former member of the Elder Law and Succession Committee of the Law Society of Tasmania.
Location
Contact Details
CPD Points: Any CPD points listed are provided as a guide and registrants should satisfy themselves about the nature and quantity of CPD points they can claim for the activity. Please refer to Practice Guideline no.4 HERE for details.
Refund/Cancellation - By registering for this event you (as a member or non-member) agree to the terms and conditions under the Society's Refund/Cancellation Policy and Terms and Conditions of Registration.
Non-member registrations - conditions apply at the discretion of the Society. The Society will be in touch if you are not eligible to register and a refund will be issued.
Important Copyright Notice
Papers and materials supplied in association with any Society event, activity and recording are subject to copyright and are provided for the registrant's use only. They may not be shared, copied, reproduced, adapted, transmitted, or otherwise distributed, nor may they be modified or reposted to other sites in any manner.