Piano Poetry and Pizza Night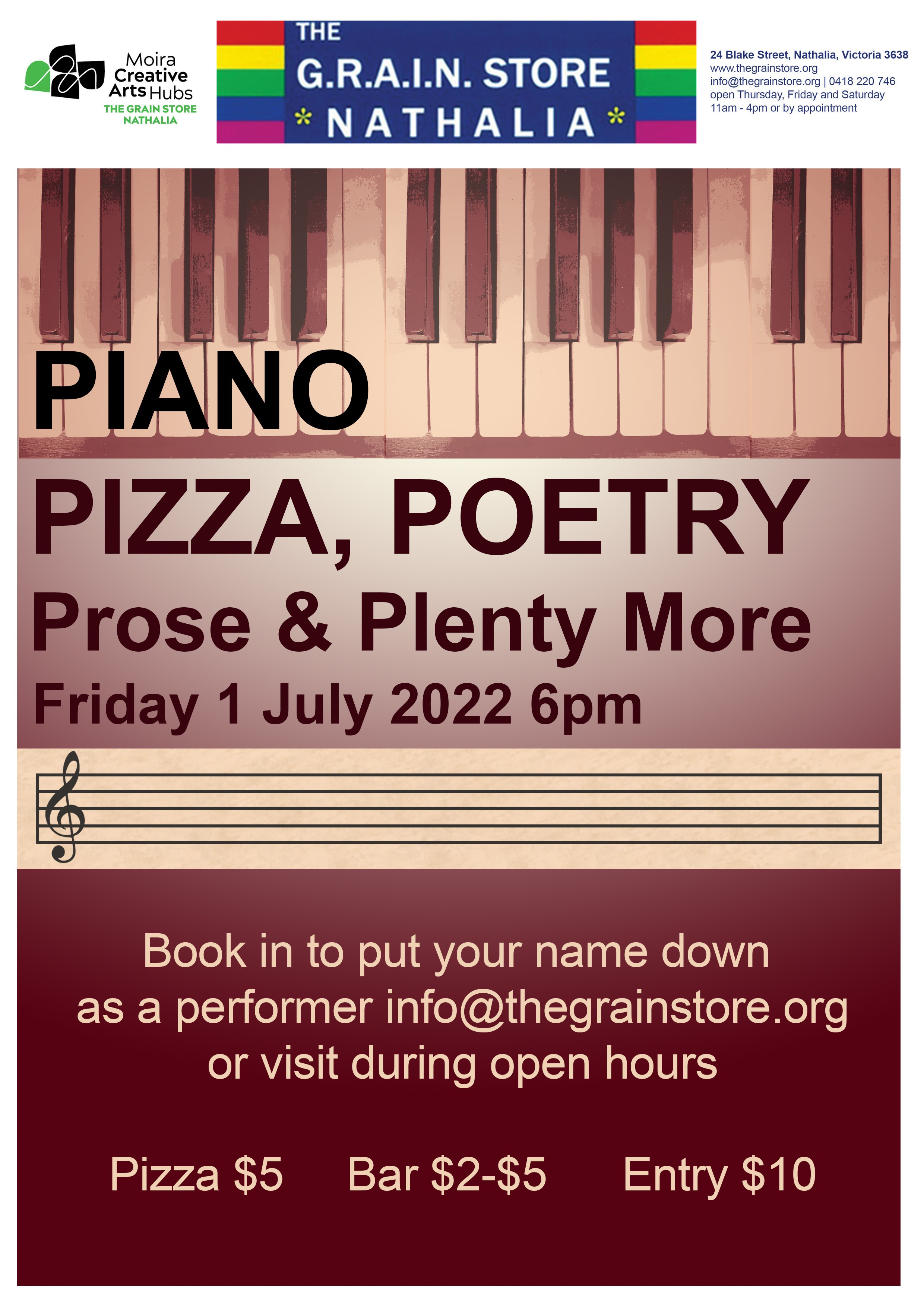 About
The GRAIN Store Nathalia's most accessible and fun evening; an opportunity to safely have a crack at showcasing your talent.
We started the PPP night back in 2017 with an ancient piano, that's honky tonk at best.
Wonderful treats from Ross Smith, Stan's poetry, Susan-Narelle's short story, Maddy's piano/recorder, Jane's prose, Andrea's ukulele and much more.
Rowdy group sing-a-long to finish the evening.
$10 entry.
There'll be pizza and drinks at very affordable prices.
Location
The G.R.A.I.N. Store
24-26 Blake Street, Nathalia VIC 3638