YAV Cocktail Fundraiser Party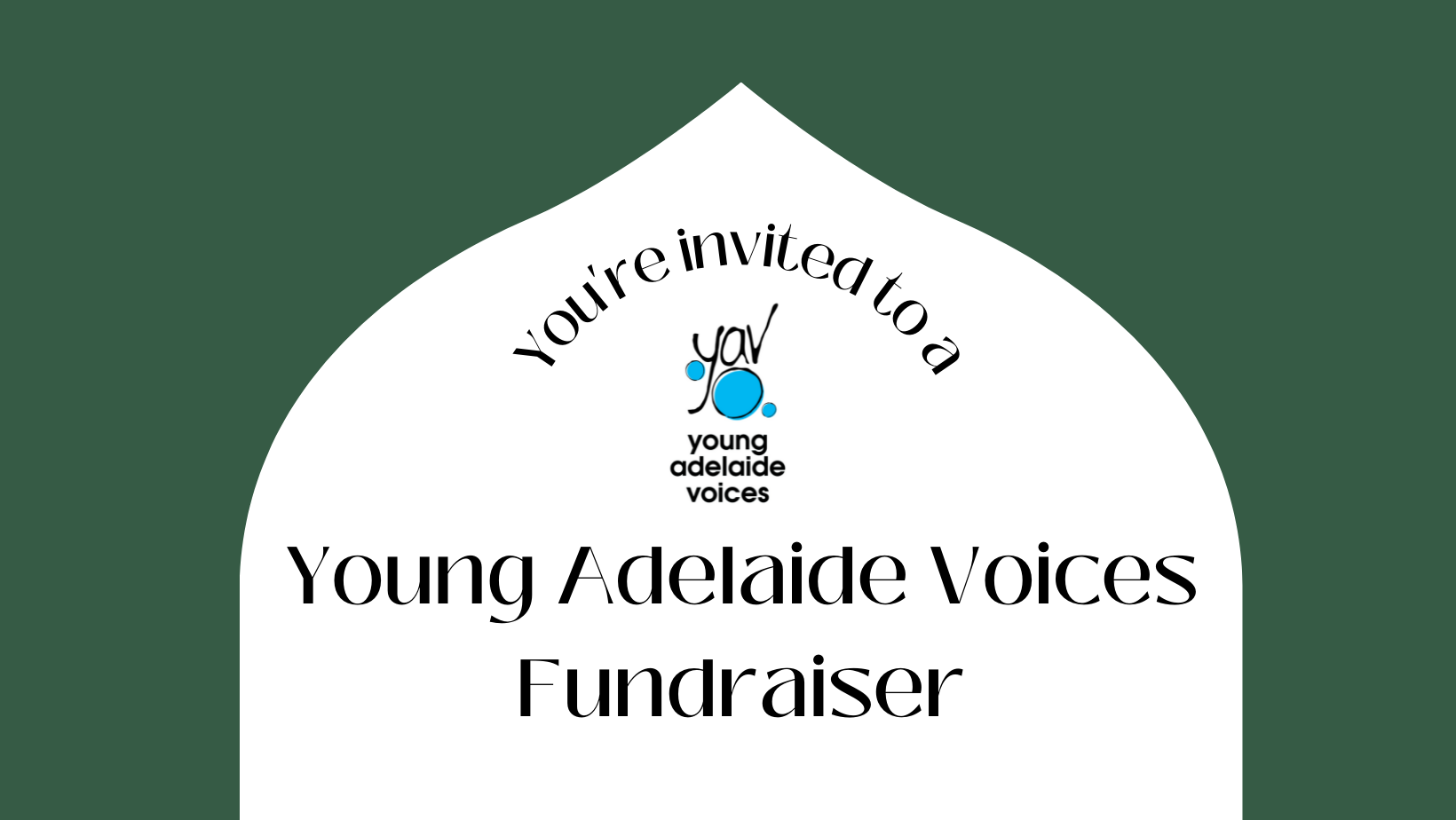 We're delighted to invite you to a fundraiser for Young Adelaide Voices! We're celebrating being back together (with a glass of something good in hand!), with a cocktail party. Dress up in something good, and enjoy the raffle, lucky squares, and a silent auction. Aurora and our friends at Gravity & Other Myths will also be performing during the night! There will be finger food and a drink on entry, as well as a world-class selection of beer, wine, spirits, and non-alcoholic drinks for you to choose from. The world is your oyster! All proceeds will be assisting Young Adelaide Voices in teaching, creating community, putting on fantastic concerts, tours, and having access to brilliant music and tutors. Your support is greatly appreciated. See you there for a wonderful night!
Location
Prohibition Liquor
22 Gilbert Street, Adelaide SA 5000
For information about this event, please contact the 'Event Organiser'.
In purchasing tickets, you acknowledge that there currently remains an unquantifiable risk of transmission of viral illness including COVID-19 at any event and that, if contracted, COVID-19 can have serious health consequences. Despite rigorous capacity and control measures in place, there is no guarantee that the venue will be free from COVID-19 or that there is no risk of COVID-19 transmission at any event. By entering the venue, we confirm that you have considered your own personal circumstances including any health or physiological conditions which may increase your risk of contracting COVID-19, and you have assessed the potential health risk to you and any persons who attend the event with you.
By purchasing this ticket, you accept the Venue Terms and Conditions and any inherent risk related to the transmission and contraction of COVID-19 from any source at the event and release Young Adelaide Voices (YAV) from any liability whatsoever arising out of, relating to or in connection with any transmission or contraction of COVID-19 at the event. By purchasing the ticket and attending the venue you (and any persons who attend the venue with you) acknowledge and accept these risks.
If you are unwell with COVID and need to stay home, please get in touch as soon as possible. Depending on the details of your situation, you may be eligible for a refund. Please email choiroffice@yav.asn.au for more information.
Patrons are advised to follow SA Health instructions at all times. Please monitor the SA Health website for updates. If you develop any cold or flu symptoms after the event, please get tested for COVID-19.