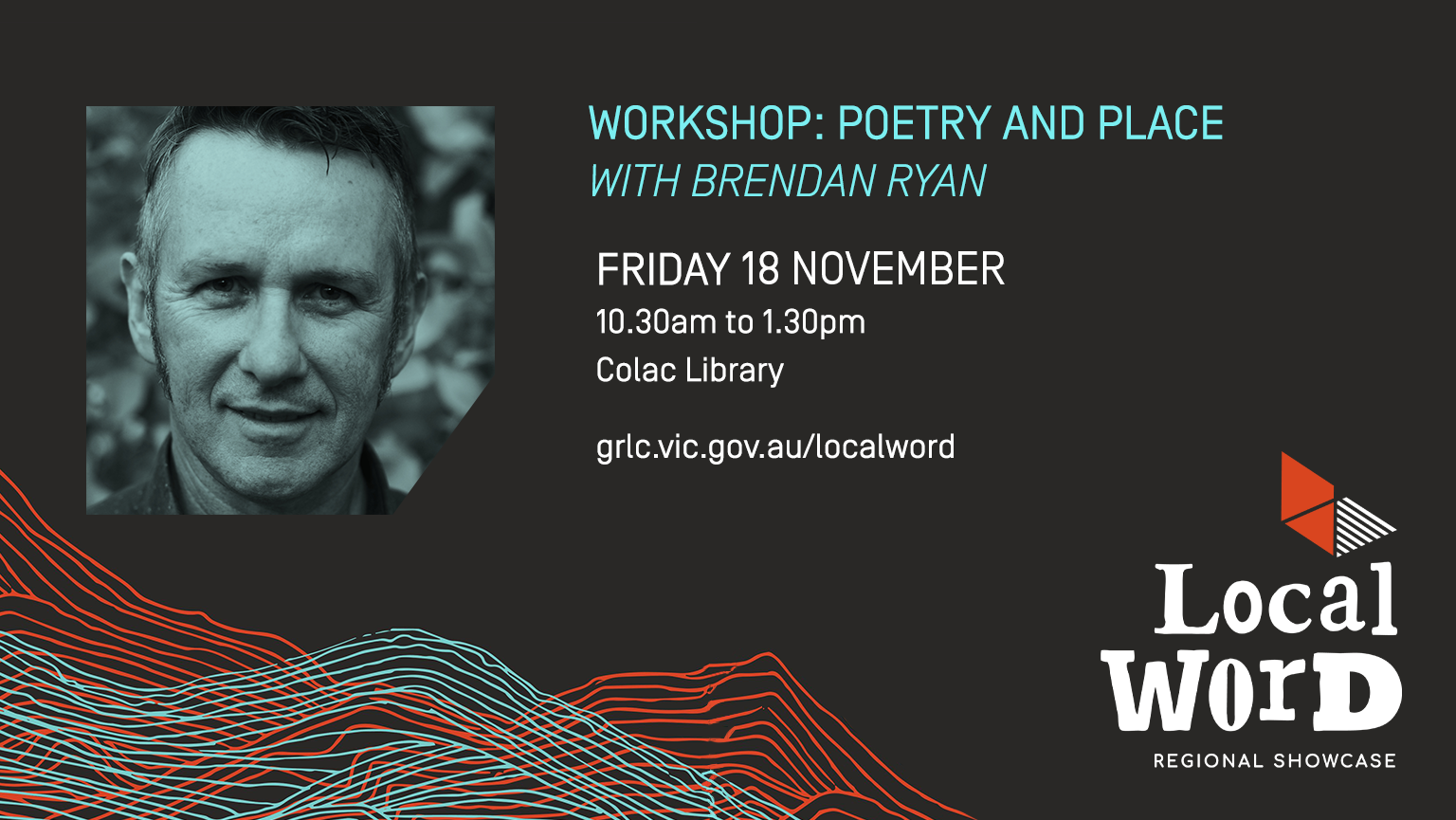 Poetry and Place with Brendan Ryan
This workshop is intended for people who are interested in writing about rural places and how the notion of place contributes to an internal dialogue with the speaker in a poem. Participants will be asked to commune with their inner worlds in relation to the places we live, work and play, as basis for poetry.

This session is designed for beginner to established adult (18+) writers.
Tickets $30pp OR $20pp for GRLC Members (free to join) OR $10 for Concession holders.
To become a GRLC MEMBER, please follow the link: https://www.grlc.vic.gov.au/services/join-library
Check out our other Local Word sessions - www.grlc.vic.gov.au/localword
Location
Colac Library
173 Queens Street

Colac Victoria 3250
Contact Details
events@grlc.vic.gov.au
03 42010500