Spring DRT @ Lake Purrumbete: Acrobat with David Chong (SOLD OUT)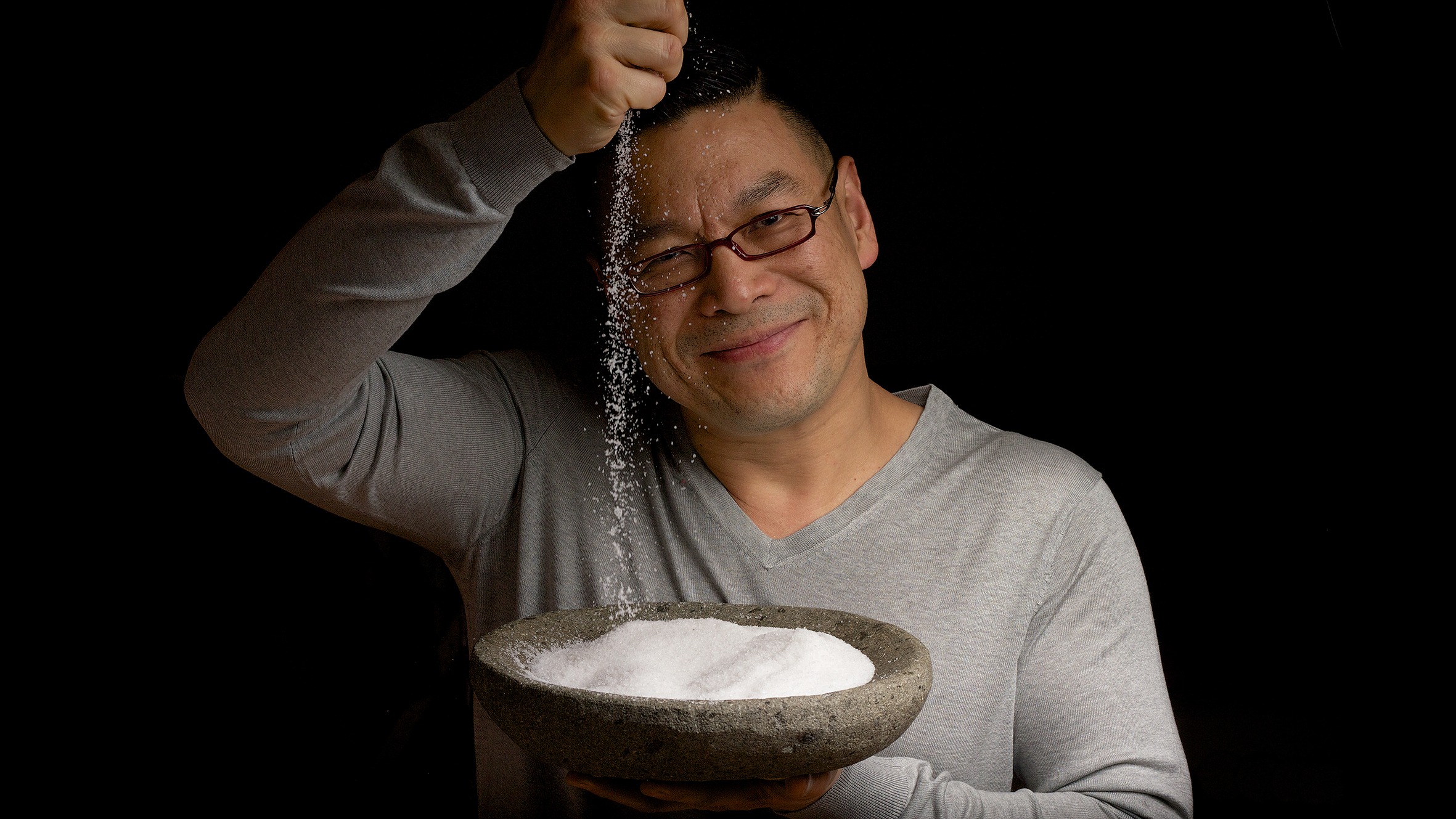 ACROBAT

WITH DAVID CHONG

SUNDAY 7 AUGUST 12PM (LUNCH)

LAKE PURRUMBETE (TESBURY 3260 VIC)​
Dining Room Tales arrives on the shores of beautiful Lake Purrumbete, for a Brazilian feast with psychologist, chef and jazz singer David Chong.

David was born in Australia, the son of Chinese acrobats who were touring Australia at the time. They settled in Brazil when David was 6 years old, and David returned to his 'native' Australia as a non-English speaking 25 year old. David finds himself in the unique situation of being Australian by birth, Chinese by heritage and Brazilian by culture.

Acrobat is his personal tale of the contemporary cultural mosaic: a high-wire dance across continents on the sounds of Brazil and the aromas of the world. The song of a circus son.

Featuring live music by Chong and his co-composer, jazz guitarist Nathan Slater.
​
"He is a wonderful entertainer, with a style that is perfect for such a lovely, homely, country setting. The stories were so interesting and sincere, the food was so different from what we are able to access in Lismore, and beautifully presented. Thank you again for bringing this event to Lismore, we hope there will be more!" - Kathy (joined the table at Lismore)

'a wonderfully gratifying experience' - The Age
​​
Tickets: $60
Duration: 2.5hrs approx
(All proceeds to support performing arts opportunities for local school children)
LOCATION
Lake Edge Cafe
658 Purrumbete Estate Rd
Tesbury VIC 3260
*Lake Purrumbete is approx 60 mins by car from Warrnambool, 90 mins from Ballarat and Geelong, and 150 mins from central Melbourne.

ACCOMMODATION
Coming from afar? Stay over and spend the weekend in the district!
Find a bed next door at the beautiful Lake Purrumbete Cottages or down the road at Lake Purrumbete Holiday Park.
Other accommodation: AirBNB * stayz * about Lake Purrumbete
COVID CONSIDERATIONS
*Performances will take place in accordance with up-to-date COVID-safe guidelines.
"We drove over from Melbourne to see David and enjoy Brazilian Jazz in the beautiful setting of Lismore. Staying overnight in the caravan park we were able to discover the town, got to meet a lot of the locals in the cafes and stores. Everyone said they were sorry they had missed out on tickets." - Dani & Rob (joined the table at Lismore)
​'★★★★★' - Artshub
'nourishment for body and soul' - Weekend Notes
​
Stories and food of David Chong
Songs of David Chong and Nathan Slater of Tatu Rei
Performed by David Chong and Nathan Slater
Concept and direction: Xan Colman
Notes
Please dress warmly. If the weather is fine, we'll be partly outside.
A meal will be served. Please advise dietary concerns when booking. (We cannot always guarantee replacement dishes, but you will know what you can and cannot eat according to your needs.)
By purchasing this ticket, you agree to have your image captured during the event (photo/video). We may use this documentation on our social media channels, website, newsletters etc in promoting and disseminating information about the project. (If you have any concerns, please let us know prior to the event.)
Tickets are non-refundable, but we almost always have a waiting list so get in touch and we'll see what we can do.