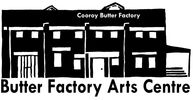 Luscious Oils- Painting Master Class with Ruth Horton
A fun, creative painting workshop with local artist and art educator Ruth Horton, will explore the medium of OILS on canvas. Studies of natural plant and landscape forms will combine to form imaginative Art works that reflect the diversity of Noosa and its surrounds. Students will prime the canvas, mix oils, explore colour palettes, working directly with palette knife and brush.
All materials supplied.
Location
Cooroy Butter Factory Arts Centre
11A Maple Street, Cooroy Queensland 4563