Growing Bodies and Cycle Wisdom for mums and girls July 2022 (SOLD OUT)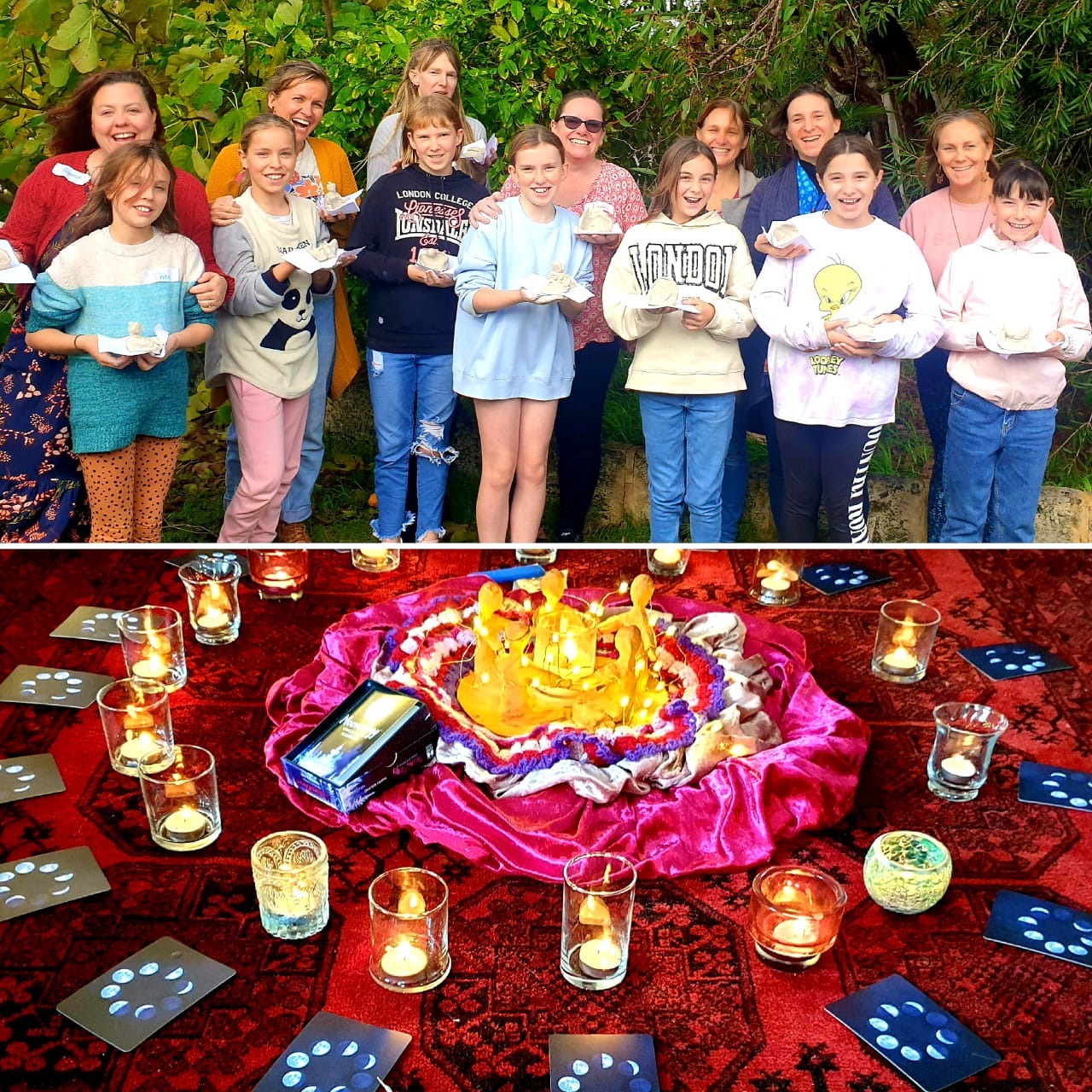 This 3½-hour morning workshop is for mums/carers and their girls aged 10-13 years old. We know it's not always easy having the puberty and period conversation. In Growing Bodies and Cycle Wisdom we open up and normalize the conversation in a warm, safe and enjoyable way, including story, activities, morning tea and craft. This morning will leave you feeling connected and ready to support your girl as she enters her journey to womanhood.
Puberty is a special time in a girl's journey, rich with growth, change and discovering the world within and without. It can also be daunting and a little excruciating to put into words. Many girls find it an uncomfortable topic, yet are full of questions.
This workshop aims to gently unfurl the wonders of puberty and menstruation. We create a warm and welcoming space where we gather around a central altar. We open the circle by checking in and ease into the morning with a gentle activity to create a safe container. We use story, activities, craft and conversation to guide us through the beauty and practicalities of the girls' growing bodies and their menstrual cycle, using the four seasons as a metaphor for traveling through each lunar phase. We present the anatomy in a fun, visual and interactive way with opportunities to ask questions both into the circle or anonymously.
Location
La Fayette Blvd
8 La Fayette Blvd, Bibra Lake WA 6163
Contact Details