Woman's Connection & Breathwork Circle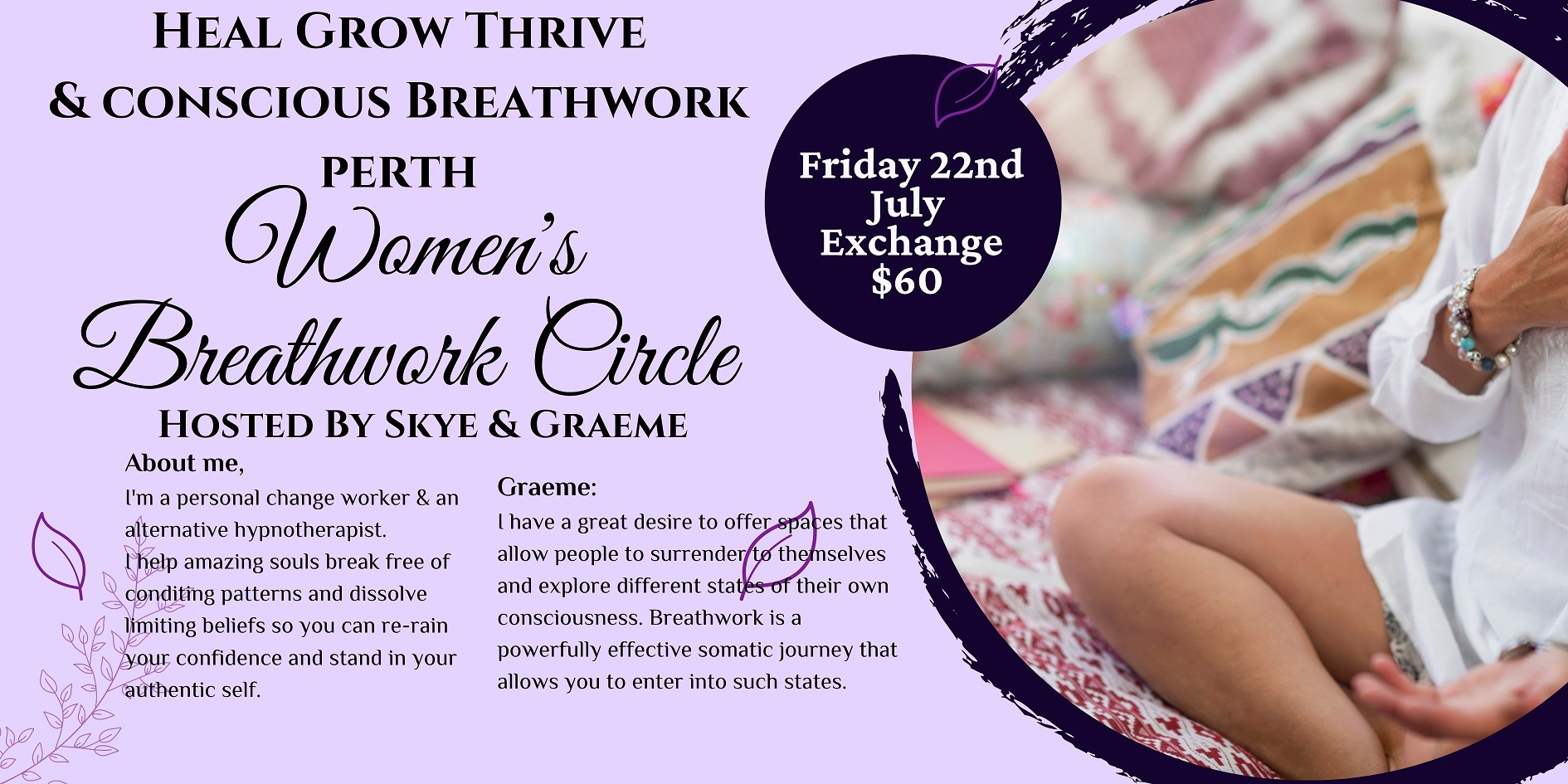 About
When women gather in a circle we heal,

The power of a circle provides a safe space for the women to be authentically true without the fear of judgement and shame.

Coming back to our roots of the divine feminine and our power as women, we were the nurtures, the healers and we embrace our divine energy.

The circle is a collaborative, versatile way of communing and communicating that fosters equality and respect.
Location
Sarah's Circle Venue
23 Scott Street, Mandurah Western Australia 6210