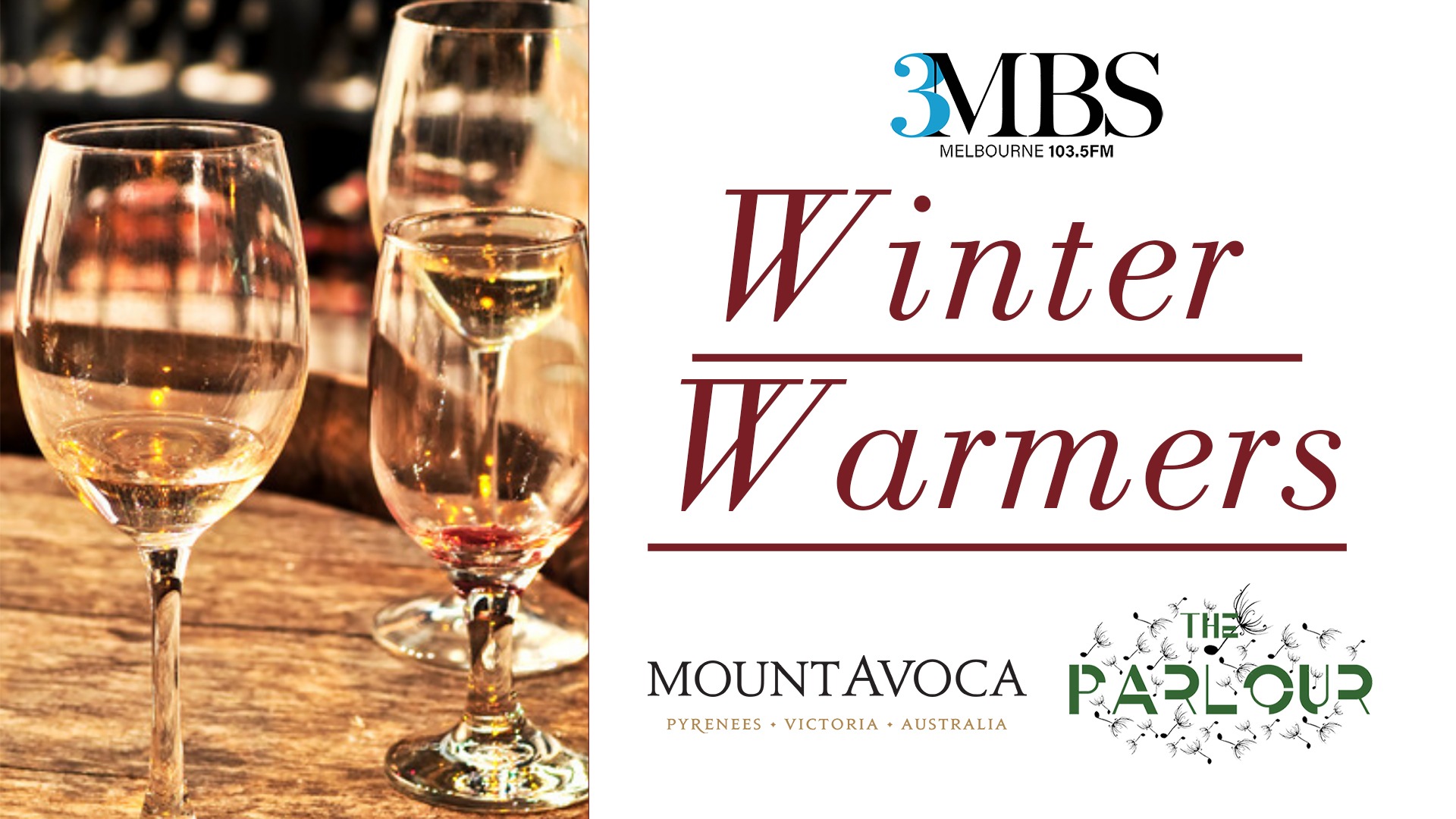 Be transported to a nineteenth-century salon this winter and enjoy an evening of fine wine and exquisite music at the inaugural 3MBS Winter Warmers.
The first event in our Winter Warmers series is presented in collaboration with Mount Avoca Wines and The Parlour and held in the intimate setting of the Abbotsford Convent's Linen Room on Thursday 28 July at 6.30pm.

Mount Avoca has selected four premium wines for you to enjoy as a wine-tasting, served alongside a charcuterie and cheese board for your table. You'll then have the chance to purchase wines by the glass and place orders before settling into a music recital.
Acclaimed musicians: Karen Van Spall (mezzo-soprano), Adam Miller (baritone) and Coady Green (piano) of The Parlour have curated a special wine-paired program for the evening.
Experience the complex, full-bodied flavours of vigneron Matthew Barry's award-winning Reserve Shiraz paired with the warmth of Brahms; or taste the soft white floral notes of Mount Avoca's Semillon alongside the sensual sounds of Satie.
Come and enjoy this intimate salon experience on your own, with a friend or organise a party of four guests to a table.

Ticket prices are per person and include the tasting of four premium wines, a charcuterie board for the table and a music recital.
Melbourne's best classical music and Jazz.

3MBS passionately supports Melbourne's Art community and is the only locally-based classical music radio station in Victoria. The station relies on listener support in the form of subscriptions, donations and bequests. If you have any questions about how you can support 3MBS, please contact the station on (03) 9416 1035 or email info@3mbs.org.au.