Sorrento Room Special Dance Events
The Official Blues Brothers Revue (USA)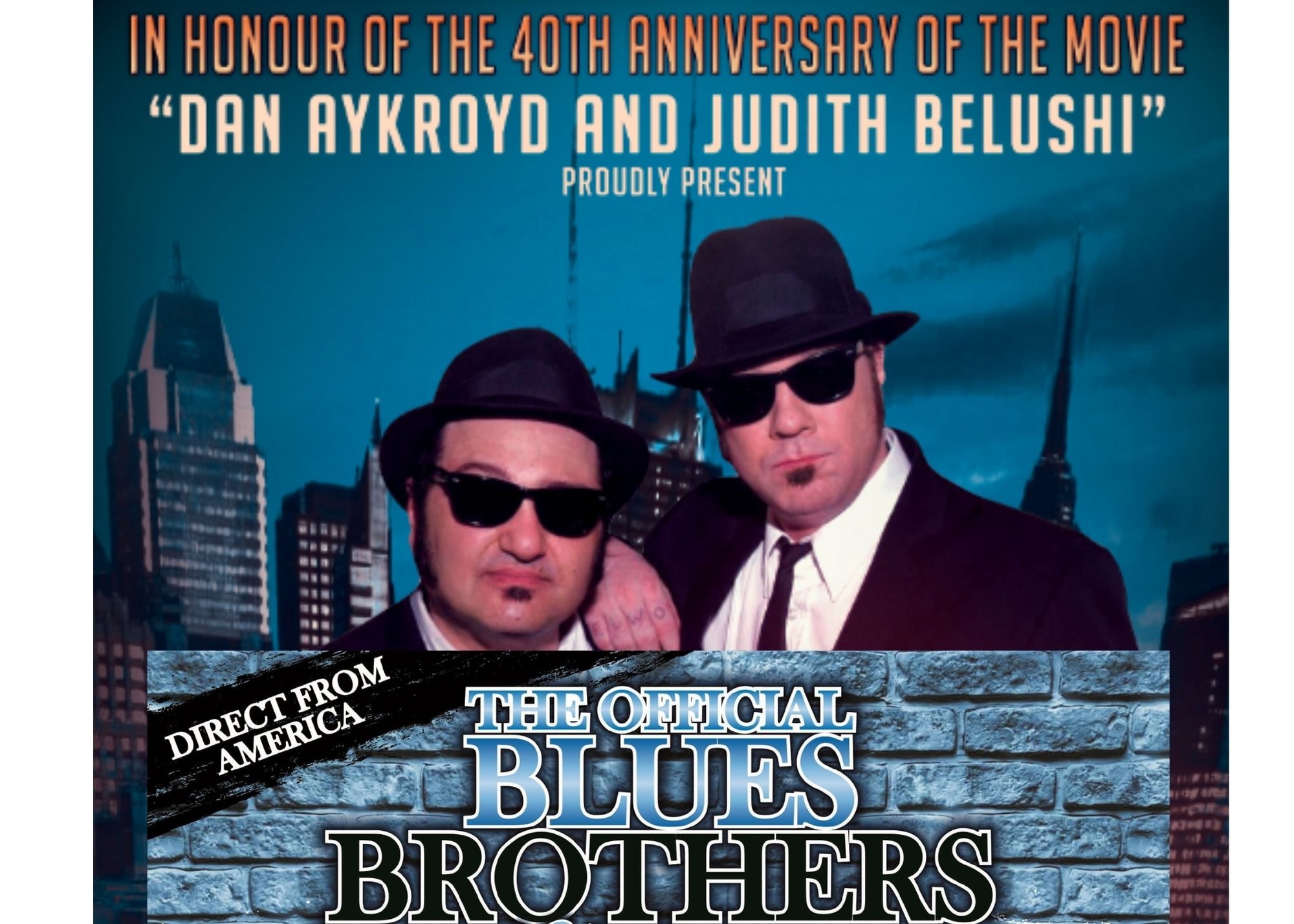 Thursday 27 October 2022 6:30 PM - 11:00 PM (UTC+11)
Now, thirty years on, the Blues Brothers' live on in the Official Blues Brothers Revue, and Australian Blues Brothers fans are set to
get a nostalgic musical fix when the pair arrives from America to begin a tour Downunder.
Starring Wayne Catania as Jake and Kieron Lafferty as Elwood, the Blues Brothers Revue is the only Blues Brothers show to be
officially sanctioned by Dan Ackroyd and wife of the late John Belushi, Judith Belushi.
Judith Belushi along with Dan Ackroyd, continued to fly the Blues Brothers' flag in John's
honor. Together, they created 'The Blues Brothers Revival' which was produced by Judy and Dan.
After auditioning over 200 Blues Brothers teams for the world premier of their musical, Judith,
Victor and Dan came across Wayne and Kieron, who were immediately cast in the lead roles.
Judy, and Dan's Official Blues Brothers Revival ran successfully
for five months in Chicago's Centre for the Performing Arts,
winning rave reviews.
Since then, Judith, Dan and the John Belushi Estate, have officially sanctioned Kieron and Wayne's own show. The Official Blues
Brothers Revue combines the comedy, music and mayhem from the original movie, as well as songs from the five popular
albums put out by John Belushi and Dan Aykroyd. It is a faithful recreation of the characters, Jake and Elwood, and a spectacular
tribute to Chicago's rich history of blues, R&B and traditional soul music, played with the same soul and conviction of the original
Blues Brothers Band.
Now fronting a world-class band complete with horn section the Official Blues Brothers Revue is a concert experience for the
whole family.
Celebrate the Blues Brothers in a show that really hits the road- a briefcase full of blues!
OFFER 1 Dinner & Show - $77 ( Main Meal only) & show
OFFER 2 Show Only - $49 Limited tickets but you can still enjoy a meal down stairs by booking our A La Carte restaurant prior to the show.
Desserts are always on offer to purchase on the night at the concert
Drinks can now be delivered to your table by ordering & paying through our Mr YUM Ordering App
Due to catering tickets are closed off on the day of the concert
but can still be purchased by phone or emailing us.
Concert is performed upstairs in the Sorrento Room @ Centro CBD
please note that unfortunately at this stage there is no disable access or lift
Doors open 6.30pm Dining starts 7.15pm Show time 8pm
Booking Fees Apply
Important
Tickets will not be exchanged or refunded for any reason including Covid illness or isolation unless the show is cancelled or rescheduled but tickets can be resold.