MAC - The Lion King Jr 2022 (SOLD OUT)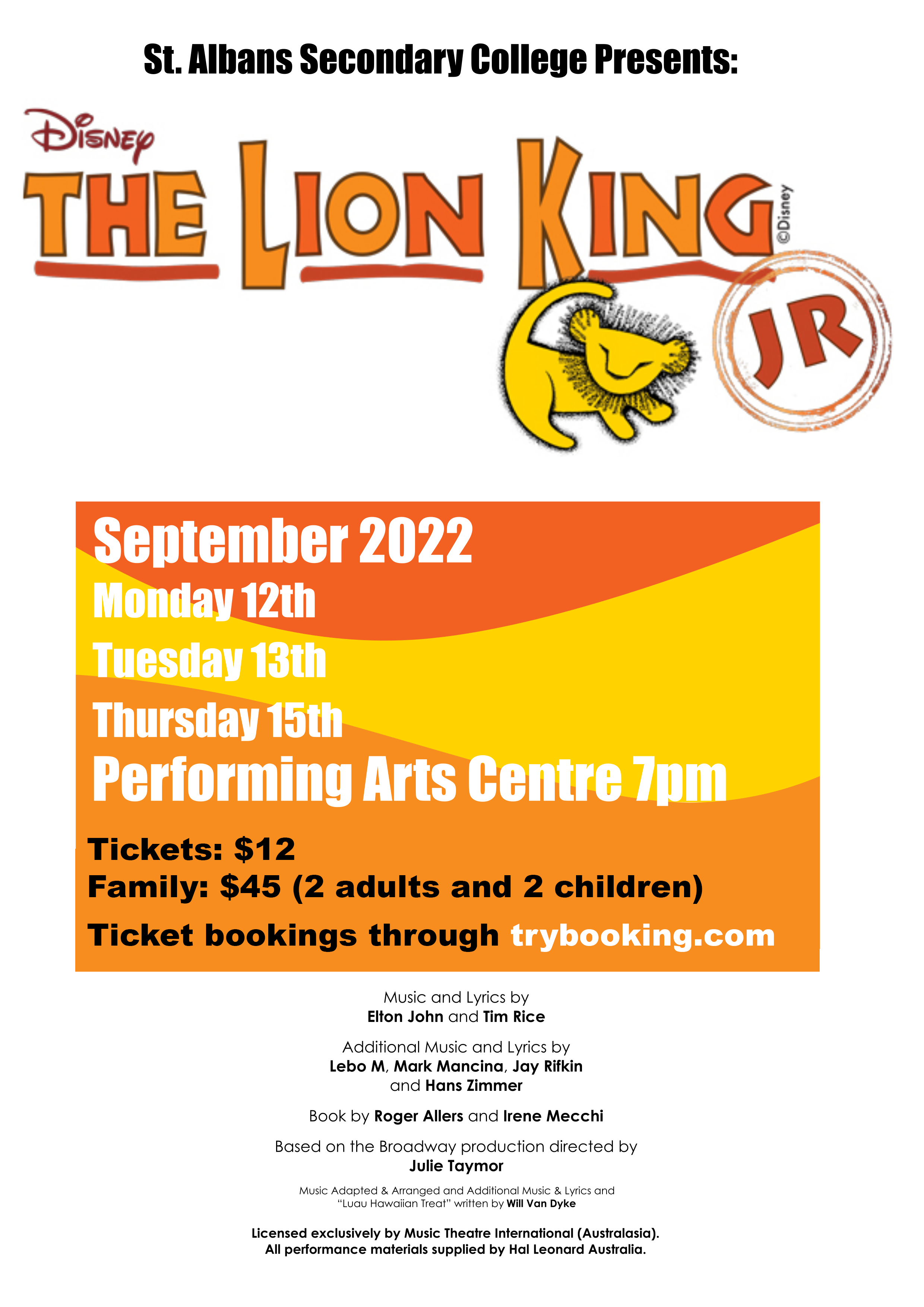 About
St Albans Secondary College is delighted to present the Musical Appreciation Club (MAC) production for 2022. The cast and crew look forward to showcasing this performance.
Patrons will be expected to follow current Covid-19 advice.
The Performing Arts Centre will be open from 6:30pm.
Doors to the theatre will be open at 6:40pm and close at 6:55pm SHARP.

Please Note: Seats labelled A to H and row AA are floor seats.
Seats labelled BB to GG are raised platform seats.

Thank you for supporting this years production.
Location
St Albans Secondary College
Performing Arts Centre, 289 Main Road East, St Albans VIC 3021