FATHOM + TRì: ALBUM LAUNCH + 3 PART CONCERT EXPERIENCE (CANCELLED)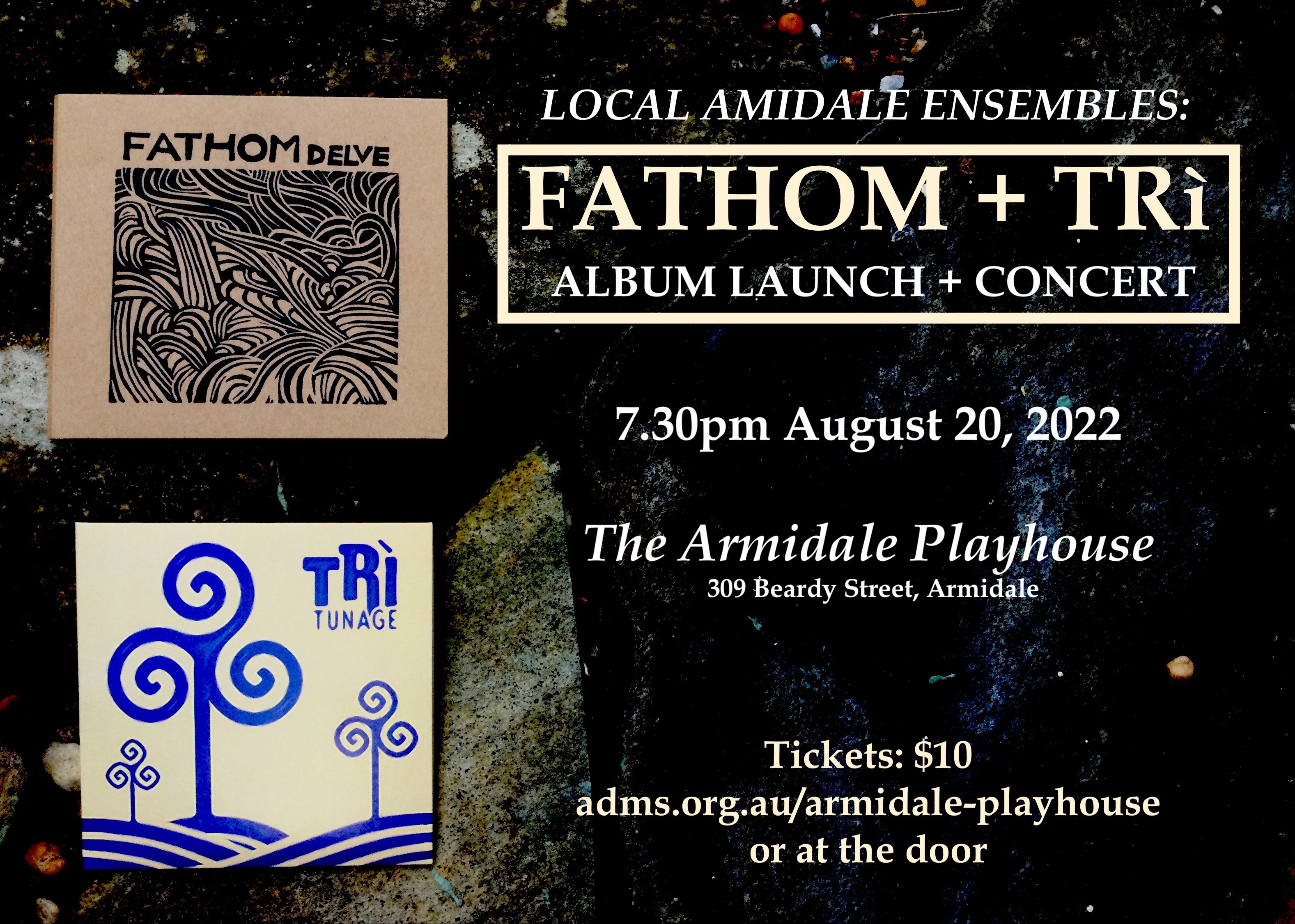 About
1. FATHOM: Ash Hall (trumpet/sound effects) and Steve Harris (drums/percussion) - a pairing that offers challenge and possibility in equal measure; a way of testing the wisdom of "less is more" - space to focus more intently on the interplay between notes and rhythm. This is explored on Fathom's debut CD "Delve": fresh forms of interlocking pattern, dramatic texture and improvisation, through which a keener sense of musical dynamics emerge.

2. TRì: Kez Watson (violin/hardanger fiddle), David Carr (uilleann pipes/flute/whistle) and Stephen Tafra (guitars/banjo/accordion) draw on inspiration from Celtic/Folk dance and World music making traditions on their live album 'Tunage'.

3. The new 'Trì-o of four' (with Steve Harris on drums/percussion) focusses on new intricate, groove-entwined melodies whilst embracing Classical Art music roots, Balkan and Breton dance tunes, Norwegian nuances, Asturian jigs and the influence of avant garde jazz and folk improvisations.
Location
Get directions
The Armidale Playhouse
309 Beardy Street, Armidale NSW 2350