Albury Mens Convention 2022 (CANCELLED)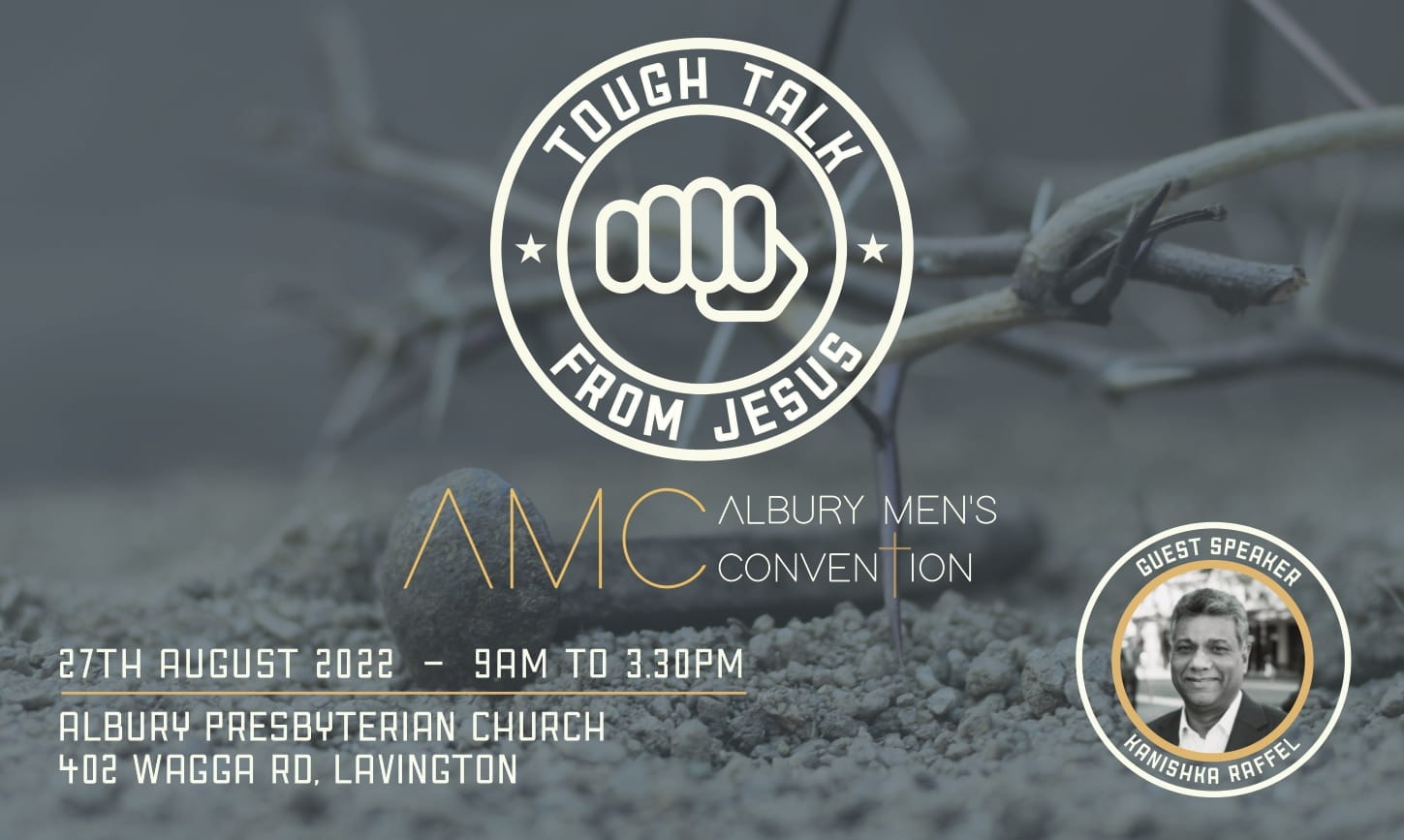 Albury Men's Convention (AMC) is run to build up blokes in Christ. Every year we get together to explore the Bible, aiming to build up blokes so that they can be godly pillars in their families and churches. This year, we offer a ZOOM option for our distant and unwell brothers. In-person attendance is available under sensible COVID19 restrictions (optional masks, social distancing). Lunch is back on! The formal sessions now end at 3:30 pm. Please indicate any special food requirements when answering the questions during booking.
Registration
Physical Attendees: Adult: $45 Concession (Student/Over 60): $35 Junior (U18): $15 Pay online by card, Offline by EFT transfer to bank account, On the Day via Credit Card.
ZOOM Attendees: $15 Pay Online via credit card or Offline by EFT transfer to bank account.
Schedule
8:30am Check In and Registrations
8:55am ZOOM attendees log-in
9:00am Talk 1 - You give them something to eat! (Matt 14:13-21)
10:30am Morning Tea
11:00am Talk 2 - You of little faith! (Matt 14:22-36)
12:30pm Lunch
01:30pm Talk 3 - Are you still so dull? (Matt 15:1-20)
02:40pm Q&A
3:30pm Close
Venue
APC
402 Wagga Rd,
Lavington, NSW 2641
Contact Details:
email: amc@alburychurch.org.au