Perth Rotary Luncheon | Lizz Clarke | Terminally Hopeful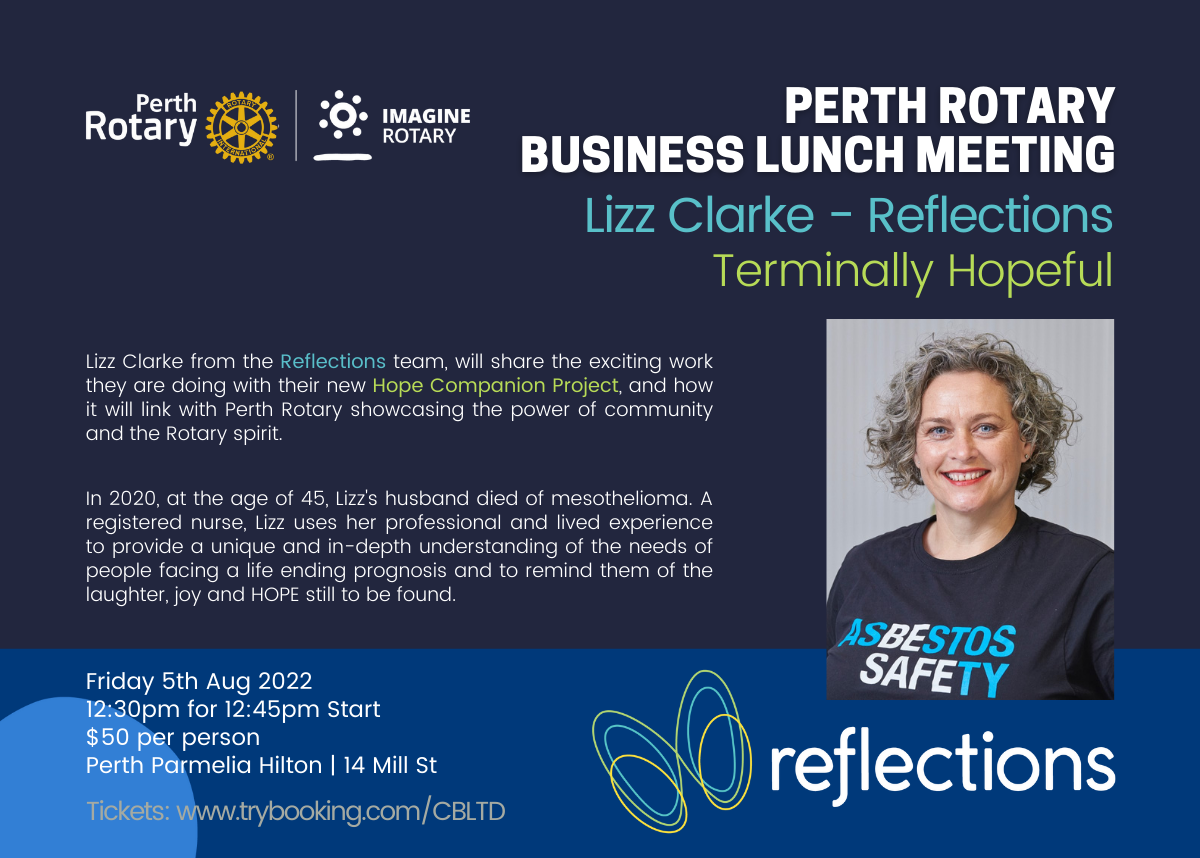 Lizz Clarke from the Reflections team, will share the exciting work they are doing with their new Hope Companion Project, and how it will link with Perth Rotary showcasing the power of community and the Rotary spirit.

In 2020, at the age of 45, Lizz's husband died of mesothelioma. A registered nurse, Lizz uses her professional and lived experience to provide a unique and in-depth understanding of the needs of people facing a life ending prognosis and to remind them of the laughter, joy and HOPE still to be found.
Location
Parmelia Hilton Hotel
Mill Street, PERTH WA 6000
Contact Details